The 8 coolest bars in Montreal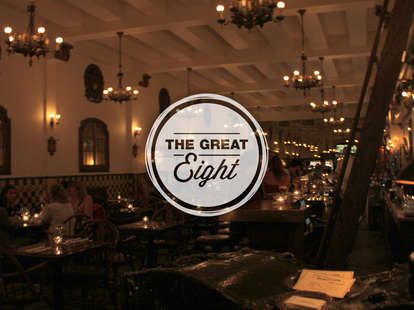 Katherine Sehl
Katherine Sehl
Montreal may be a bilingual city, but that's not how you intend to occupy your tongue when you're there. That's why we created this list of 8 totally sweet bars that covers everything from Canuck craft beer, to peppercorn ale, to aphrodisiac cocktails from La Belle Ville.
1) Dieu du Ciel!29 avenue Laurier Ouest; 514.490.5555
Offering their own house microbrews & exotic imports on chalkboard wall menus, Dieu du Ciel! has everything from chocolate stouts to peppercorn-infused red ales to "Aphrodisiaque" cocktails (sometimes known as "literally any cocktail").
2) Dominion Square Tavern1243 rue Metcalfe; 514.564.5056
In the heart of downtown Montreal, just a street away from all the sinful lures of St. Catherine's Street, Dominion Square Tavern's fashioned as a Prohibition-era saloon -- one that serves fancy variations on traditional Quebecois pub grub. Pour four drinks simultaneously with their fancy tabletop absinthe fountains, and your liver won't be green much longer.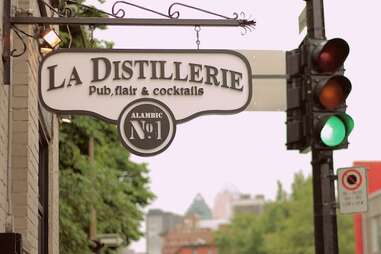 3) La Distillerie300 rue Ontario Est; 514.288.7915
The drinks at La Distillerie have a reputation for being really strong, and really big. Where else can you order booze by the liter and have it served to you in a mason jar? Also, you get jars of goldfish crackers to snack on while you drink. This place gets packed, so get there early.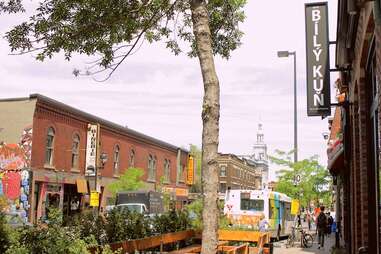 4) Bílý Kun354 avenue Mont Royal Est
Buzzing on any given night, Bílý Kun is one of the hottest watering holes in the trendy French neighborhood, Plateau (meaning it's a stone's throw away from about 4 late-night poutine joints, too). Also, they have a freaking wall of ostrich heads, which is not something you can ignore by just burying your… never mind.
5) Le Lab1351 Rue Rachel Est.
Drinks are regularly lit on fire in this otherwise dimly-lit bar that has the feel of an ol' timey speakeasy. Experienced "Labtenders" will be happy to mix up any classic, or something from their list of originals, many of which contain maple syrup. Sweet!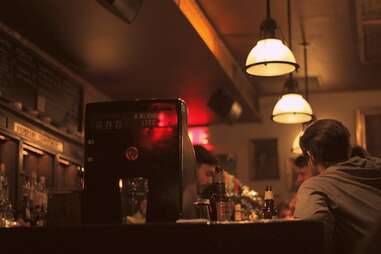 6) The Sparrow 5322 Boulevard St-Laurent
This detail-oriented, hipster-chic spot's always filled with Mile End neighborhood regulars, and's rumored to have the best-looking staff and clientele in the city. Don't go too far after last call -- they'll be serving up one of the best hangover brunches in the city the next morning.
7) Casa del Popolo4873 Boulevard Saint Laurent
Stomping grounds for many of Montreal's musicians (including the Arcade Fire), Casa's a great place to take in a night on their patio or to catch a band in their second room. They serve up regular DJ's and nacho plates large enough to ensure you probably won't be able to dance to said DJ's.
8) Le Sainte-Elisabeth1412 Saint Elizabeth
Down a seedy dark alley just off of the St. Catherine's strip, you won't find this place if you're not looking for it. When you get there, make your way straight through the bar and refrain from gasping when you discover the amazing, vine-covered outdoor terrace; the barkeeps'll easily find another way to occupy your tongue.