Montreal's Top 10 Food Trucks, Ranked
After being banned for 66 years, Montreal's chow trucks are back, and serving the city with delicious fast(ish) food. So naturally we've thrown them into their own Hunger Games, and've ruthlessly pitted truck-against-truck until we could rank them all in order of awesomeness. For your edification, here is that ranking: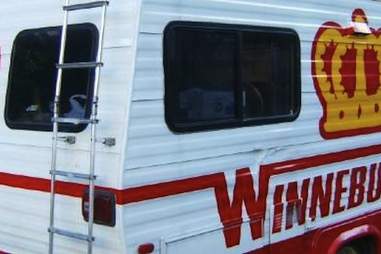 Nouveau Palais
10. Nouveau Palais
Served from their Winnebago (nicknamed the "Winneburger") these guys make classic double-patty beefwiches with cheese that'll keep you stationary for a while. Great, but not insanely creative, or they'd be higher up.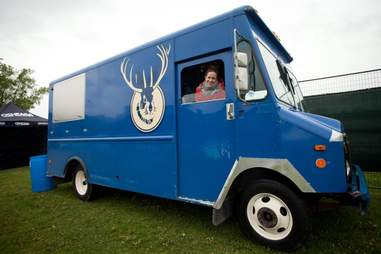 Landry & Filles
9. Landry & Filles
Um, they have whoopie pies. But also delicious bubbly stuffed pancakes (ployes) and peanut butter & jelly cookies.
Grumman '78
8. Grumman '78
These guys can get pretty imaginative w/ their Mexi-eats, serving tortilla lasagna w/ duck hearts, plus the likes of corn & fish tacos, and pulled pork tacos, if you're a wuss.
Monsier Crémeux
7. Monsier Crémeux
Translating as "Mister creamy", this truck's not nearly as sinister as the name suggests, slinging classic ice cream that peaks with their maple sundae. The surprise? It has Cracker Jacks in it.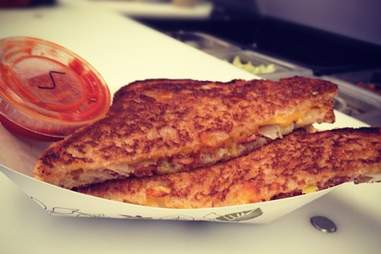 Le Cheese Truck
6. Le Cheese Truck
If you have nostalgia for the dairy-based classics like grilled cheese, mac'n'cheese, and your standard beer-battered deep-fried cheesecake, then there's a small clue for you in the name of this one.
Pas d'cochon Dans Ma Salon
5. Pas d'cochon Dans Ma Salon
The meat-to-bread ratio of their pulled-pork sandwich has been pulled pretty far to the extreme. If you can handle it, their Malpèque oysters are also ridiculously good.
St. Viateur Bagel
4. St. Viateur Bagel
The Montreal institution of a bagel shop has been so popular that they ran out of bagels on the first day, and had to send a taxi back to the shop to get more. If only there was another form of transport they could have used…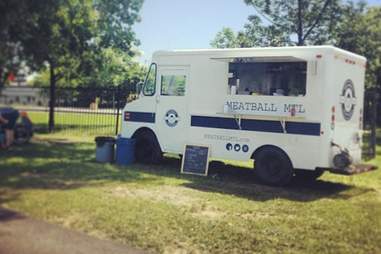 Meatball Mtl
3. Meatball Mtl
Their catch line is: "for when you're in need of balls", and in fairness, it is a pretty baller truck -- meat ranges from classic beef, to herb Chicken to Asian pork.
Dic Ann's
2. Dic Ann's
You've never had a burger like this, and you won't ever want to go back once you get this flat-presses, Swiss steak sauce-laden sucker in you.
Camion Au Pied de Cochon
1. Camion Au Pied de Cochon
A foie gras poutine. That is ALL you need to know about this, the finest of Montreal's food trucks.