Trying to capture all of Italy in just a few photos proves nearly impossible. With miles of rugged coastline, iconic architecture, mouthwatering food, and Vespas whipping around cobblestone streets, Italy means something different to just about everyone.
Luckily, there are plenty of Instagram accounts out there capturing it all in their own ways. We scoured countless photos to bring you 10 amazing Italian Instagram accounts that'll let you live la dolce vita vicariously.
From a parmesan-covered pasta dish to a napping gondolier, here are photos from 10 Italian Instagrammers you need to follow.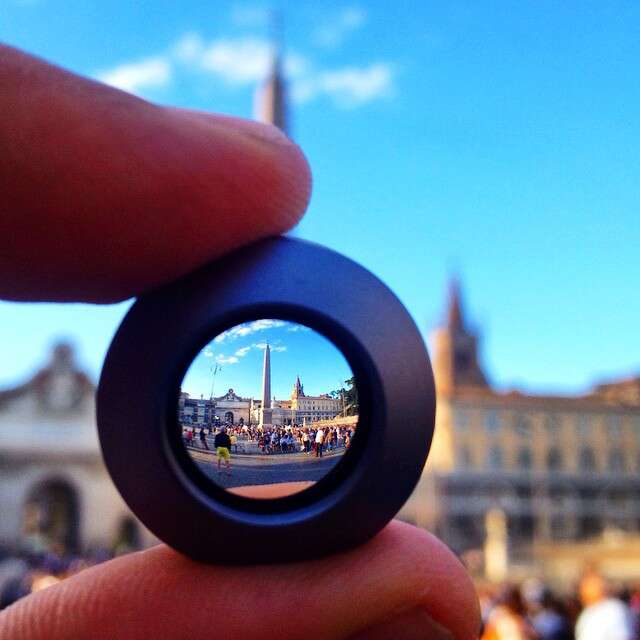 Archeologist Darius Arya digs up a fresh, detailed look at the Italian capital with photos of the city's crumbling architecture, grand piazzas, and extravagant fountains.
Follow food blogger Elizabeth Minchilli as she eats her way around Italy, feasting on everything from pasta and seafood to polenta and gelato. She'll make your local Italian joint look like SpaghettiOs.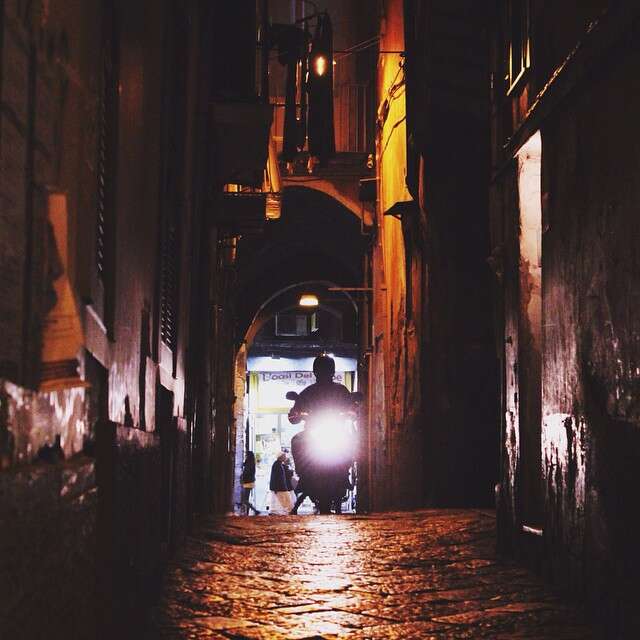 When she's not zipping around Naples on a Vespa, Miami-born blogger Tiana Kai travels around the country, taking along her keen eye for architecture, street scenes, and gorgeous-looking food. Tough life.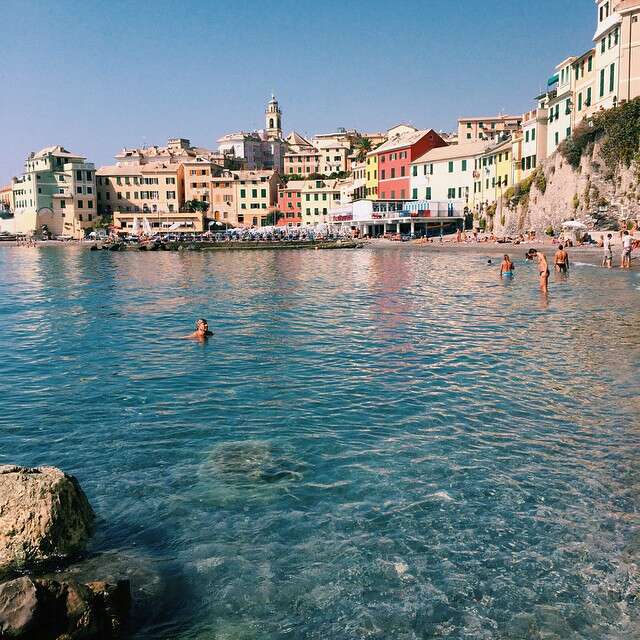 Get a glimpse into the well-traveled life of Elena Ciprietti, a New Yorker living in Milan. Her feed's full of city sites, seaside shots, delicious desserts, and impeccably crafted lattes. Waterside photos like this make the East River look more like a toxic waste dump than an urban jewel.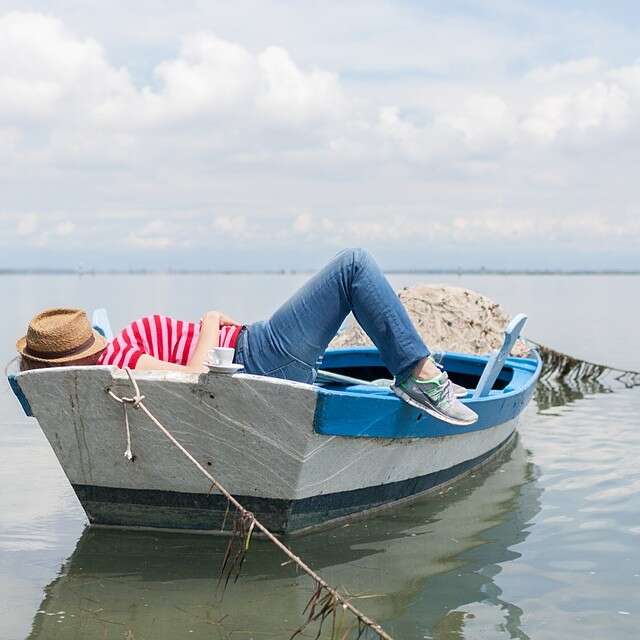 A "digital diary of Italy", this feed delivers stunning 'grams of adventure and nature -- think cascading waterfalls, lakes, and slopes crowded with skiers in the North -- as well as urban life, with panoramas of the country's eternally elegant cityscapes. Who doesn't want to take a nap in a boat?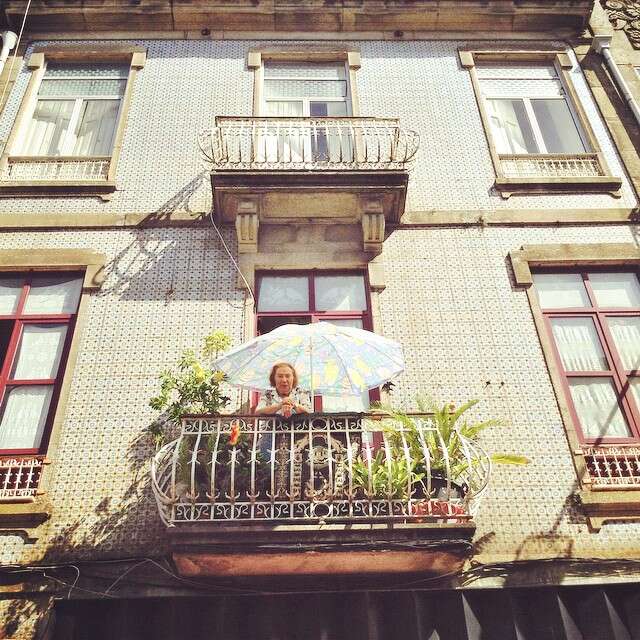 Hi, Grandma! Italians love grandmothers, apparently. Even when they're not their grandmothers... hence, this account dedicated to the older, still awesome crowd who kick it on Vespas and bicycles, and in markets, restaurants, and rooftops all over Italy. It's like those Pizza Hut commercials, but cooler.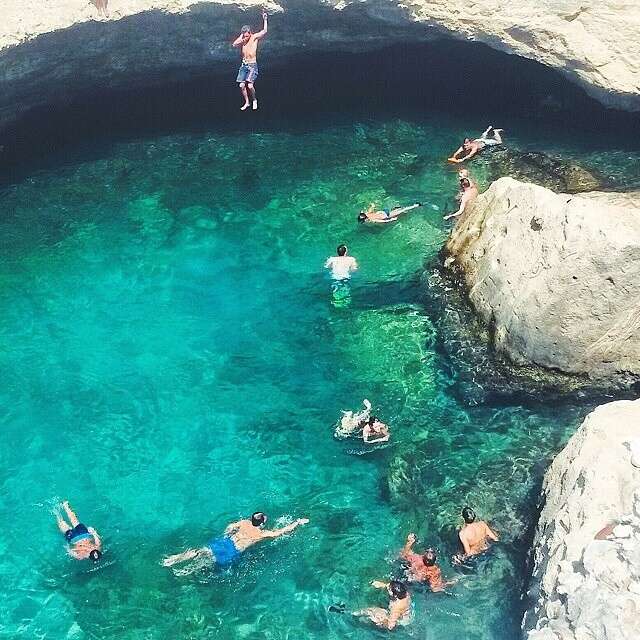 Like one big love letter to Italy, this account rounds up photos from aspiring photographers all over the country. Artistic shots of city landscapes and sweeping coastlines will make you wonder why it is you're sitting in a dreary office and not hanging out on the Mediterranean.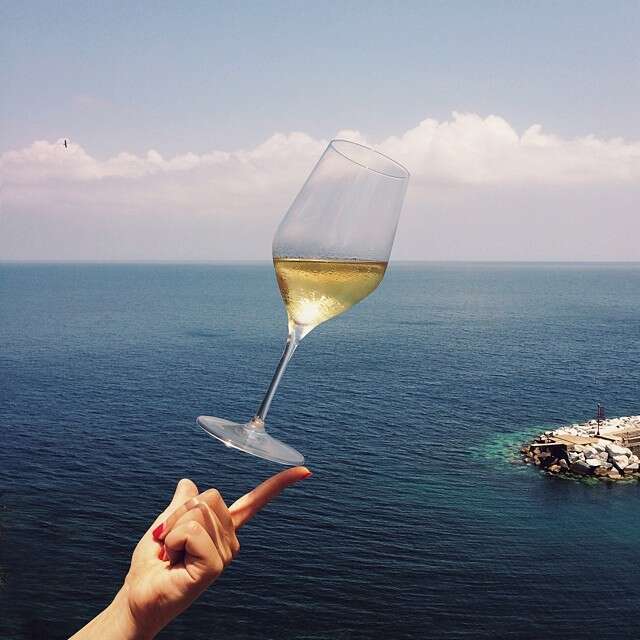 OK, so this guy's account is basically cheating. But you can't skip it. Roving photographer Simone Bramante was born in Italy, and though his Instagram feed isn't just made up of shots of Italy, when he does capture the country, he takes exceptional photos, like this one! Seriously, try balancing a glass of wine lined up with the horizon line on one fingertip while taking a photo. You can't.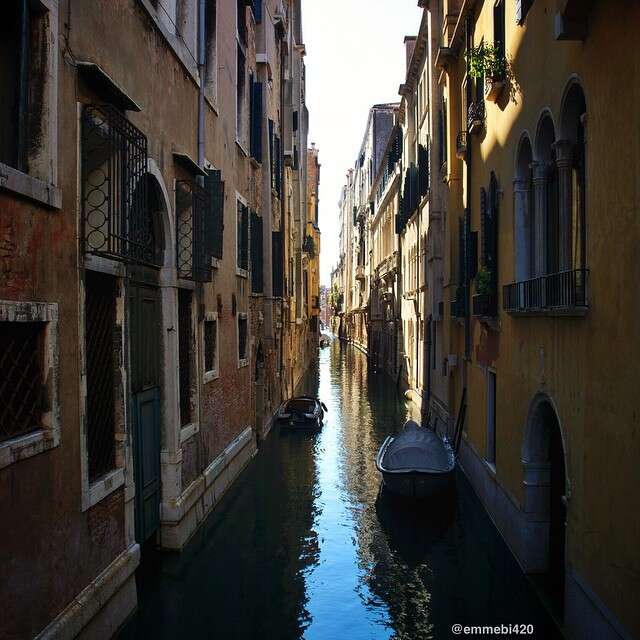 This account captures nature shots of Lake Garda/northern Italy and Venice. While bigger cities and those on the Med get a lot of the press, northern Italy has its own gems and can easily rival Switzerland when it comes to mountain and lake beauty.
A few ancient architectural feats come to mind quickly in Italy, and Rome-based 'grammer Nicolee Drake captures the classics from unexpected angles (like the Leaning Tower of Pisa, above) and street snaps offering a glimpse of everyday life in the capital, with sweet shots of espresso and gelato thrown in for good measure.

Chloe Pantazi is an editorial assistant on Thrillist's travel team. She's been wanting to visit Italy ever since she saw Audrey Hepburn zipping around on a Vespa in Roman Holiday. Follow her adventures in NYC on Instagram and on Twitter at @ChloePantazi.