The 10 best small cities in America
If you've ever been listening to John Cougar Mellencamp on repeat and suddenly found yourself daydreaming about trading a bustling, big-city existence (and "cozy" fifth-floor walkup) for the quaint charms of smaller-town living, then you should probably download some new music. But also, in the meantime, take a look at Conde Nast Traveler's recently released list (based on 1.3 million votes from 79,268 readers) of America's 10 Best Small Cities.
10. Key West, Florida
9. Sedona, Arizona
8. Aspen, Colorado
7. Jackson Hole, Wyoming
Shutterstock
6. Santa Barbara, California
5. Newport, Rhode Island
4. Telluride, Colorado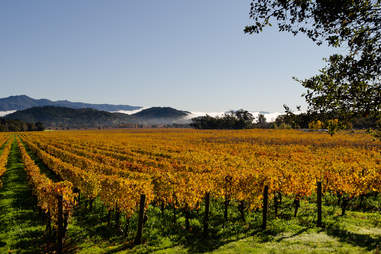 Shutterstock
3. Napa, California
Shutterstock
2. Carmel-by-the-Sea, California
1. Santa Fe, New Mexico
Chloe Pantazi is an editorial assistant on Thrillist's travel team. Yes, that's a British accent. No, she doesn't watch Doctor Who. Follow her on Twitter at @ChloePantazi.