If you've ever been listening to John Cougar Mellencamp on repeat and suddenly found yourself daydreaming about trading a bustling, big-city existence (and "cozy" fifth-floor walkup) for the quaint charms of smaller-town living, then you should probably download some new music. But also, in the meantime, take a look at Conde Nast Traveler's recently released list (based on 1.3 million votes from 79,268 readers) of America's 10 Best Small Cities.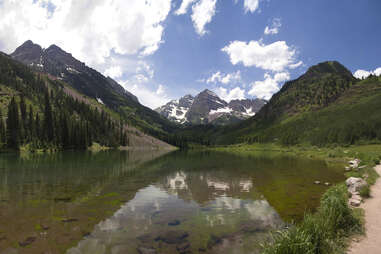 6. Santa Barbara, California
2. Carmel-by-the-Sea, California
1. Santa Fe, New Mexico

Chloe Pantazi is an editorial assistant on Thrillist's travel team. Yes, that's a British accent. No, she doesn't watch Doctor Who. Follow her on Twitter at @ChloePantazi.