Sure, everyone's heard about the hunting with turkeys thing, but there are plenty of other facts you have to read to believe about the idyllic ocean landmass with the hypnotizing Southern drawl.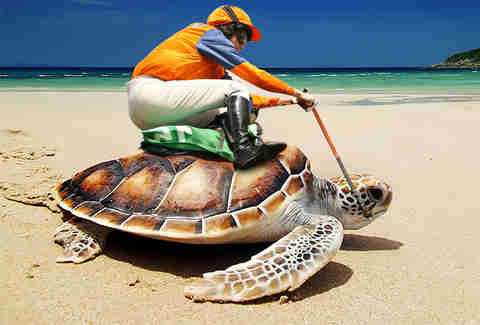 Every Year The Island Holds A Sea Turtle Derby
Training racing turtles is a time-honored tradition amongst islanders, and "stud" turtles can often fetch thousands of dollars. Many racers can, to this day, trace their mounts' lineages to "Admiral of War", the largest and fastest turtle on record. Which isn't that fast because nobody here's in a hurry, much less turtles, but still, fast for a turtle.
Timber Is King
You'd think it'd be Oregon, but the Island of Kentucky has the most lumberjacks per capita in the Western hemisphere, with one in three residences containing at least one timber industry worker. Those not chopping trees tend to be in related industries such as "grizzled canteen owner" and "chainsaw sharpener".
The Average Height Is 6'3"
It would actually be taller, but the relatively small population meant the average was disproportionately impacted when legendary shark baiter Kurt Swaggerthrop lost both legs while successfully fending off a Great White attack in his 70s. After the attack, the shark emerged significantly shorter as well.
Hemingway Moved To Cuba Because The Island Was "Too Tough"
While Papa Bear beat two plane crashes, the Spanish Civil War, and World Wars I and II, he found the island's inhabitants a little too fearless in the face of danger, even for his taste. After a brief 1957 visit he departed for Cuba, where he wrote A Moveable Feast -- so, you know, not all bad.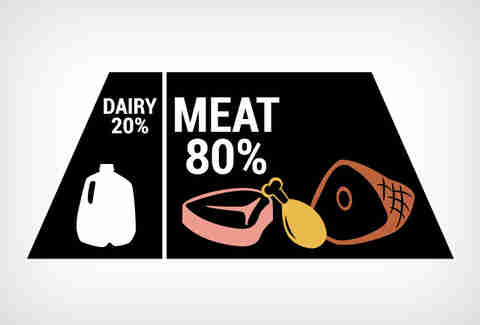 The Island Has Its Own Food "Pyramid"
When confronted with adopting the official USDA food pyramid in 1978, the KIDA created its own. This "Food Trapezoid" is 100% meat and dairy product, which sounds medically unsound until you remember bread dominates ours only because of relentless lobbyists. And because bread is awesome.
They Invented Flannel
Feeling that existing cotton and wool fabrics felt "too soft" and that "a hardworking gentleman should set limits on his level of comfort", a bond trader in the island's capital of Wattlesville, John R. Flannel, invented the material that, decades later, would be appropriated by some of society's most slothful.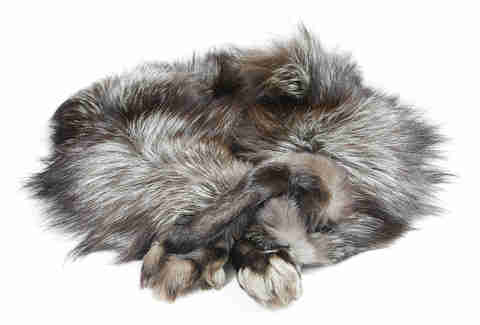 Islanders Use American Dollars
Not wildcat pelts as currency (despite what the lame stream media likes to claim!). This rumor may have started when islanders made a collective gift of 300 taxidermied wildcats to President Roosevelt.
Lady Liberty Made A Pit Stop Here
America's most famous gift, the Statue of Liberty, had a long layover here, during which time residents used their brawniest tools to etch "Give me your tired, your poor, your huddled masses yearning to be free…" to replace the original French: "Hey, you guys, we hear copper is a great material to make gigantic statues out of because copper will totally always look shiny and copper-y. We are great at science."

Pirates Feared Them
Even during the Golden Age of Piracy (1650-1730), pirates avoided the island like the plague, mostly because of the burly natives' practice of "Beard De-Braiding" -- which sounds like something that might happen at a salon, but is actually quite terrifying.
Tourism Is Illegal
While visiting is encouraged, many common tourist activities are actually forbidden -- legally speaking, definitely don't carry more than one camera on your person, and seriously reconsider those sandals.