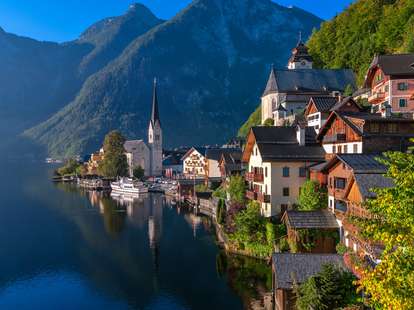 <strong>Hallstatt, Austria |</strong> Shutterstock
<strong>Hallstatt, Austria |</strong> Shutterstock
Some parts of Europe just get all the lovin'. But while Paris and London may see upward of 40 million tourists a year, there are a lot of other cool places across the continent that rival both in history and culture -- yet nobody talks about them. Until now. Because we decided it was time to let a few of these destinations, and their gorgeous landscapes, tasty food, and historic architecture, out the bag.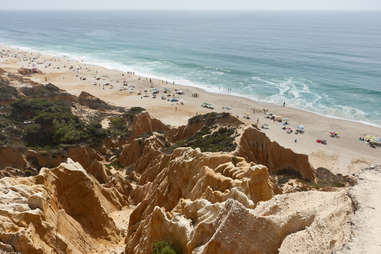 Comporta, Portugal
Why you need to go: This seaside village an hour south of Lisbon is a closely guarded Portuguese gem, and with good reason: white sand beaches, stunning rice fields, and a whole lot of laid-back living. Dolphin-watching tours are popular on the Sado Estuary, especially with a seafood feast at night. Think St. Tropez before the hype.
The one must-do thing: Sip evening cocktails around Sublime Comporta's beach fire pit.
Istria, Croatia
Why you need to go: Croatia's coastal beauty isn't so under wraps anymore, but some fear it'll be gentrified when the country switches to the euro. So now is the time to check out Istria, a cluster of ancient port towns on the northern peninsula. Dine on local prizes like wine and white truffle as you sit surrounded by historic buildings from the Roman and Byzantine Empires.
The one must-do thing: Go to a summer music festival, like Dimensions or Outlook, Europe's largest for dubstep and bass.
Sofia, Bulgaria
Why you need to go: Sofia's diverse architecture, a spread of Ottoman mosques and communist monuments, is going to blow up your Instagram. Downtown is compact, covered in Old-World markets and mineral water springs (there are seven, all free for public use) and evenings come alive with art bars and live music clubs.
The one must-do thing: Try tripe soup, a traditional Bulgarian hangover remedy, made from animal intestine and milk (after a heavy night of drinking, of course).
Kraków, Poland
Why you need to go: Kraków has a history that's fascinating but dark, with buildings that were once Jewish ghettos and Nazi headquarters. Today in Kazimierz, the Jewish quarter, you'll find upscale kosher restaurants, school groups in kippahs, hipster cocktail bars, and a lot of sick graffiti. Oh, and did we mention Kraków is also really cheap?
The one must-do thing: Visit the Under the Eagle pharmacy across from Ghetto Heroes Square, where a pharmacist and his staff once risked their lives to secretly help Jews.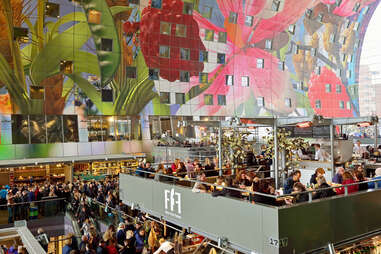 Rotterdam, the Netherlands
Why you need to go: Rotterdam is unapologetically state of the art, flaunting its ultra-modern design in the face of Amsterdam's retro aesthetic. From the Erasmus Bridge to the Cube Houses and Nieuwe Luxor Theater, there's plenty of imaginative architecture to marvel at here while you kick back at one of the city's many sidewalk cafés and bars.
The one must-do thing: Head to Markthal, a new and trippy marketplace designed by "SuperDutch" starchitects MVRDV.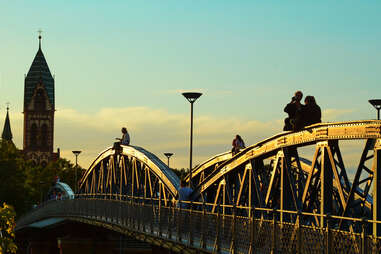 Freiburg, Germany
Why you need to go: This university town in southwest Germany is one of the world's greenest cities. Local government has restricted car traffic by developing over 250 miles of bike paths instead. With loads of bars, restaurants, and historic buildings (not to mention the nearby Black Forest and wine country), there's a ton to explore.
The one must-do thing: Visit a traditional German brewery, like Ganter Brauereiausschank or Hausbrauerei Feierling.
Malmö, Sweden
Why you need to go: Malmö's a port city with a multicultural, eco-friendly ethos and blossoming foodie scene. Lately, rock star chefs from London and Copenhagen have packed up their knives and started a healthy competition of new restaurants here, thriving off abundant organic produce and all kinds of adventurous diners.
The one must-do thing: Splurge on dinner at B.A.R. Krog & Vinbar, which features sustainable contemporary Nordic cuisine (the grilled hangar steak with elderflower, brown butter, and mangold is a religious experience).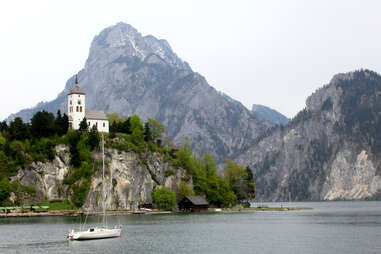 Salzkammergut, Austria
Why you need to go: If you've seen The Sound of Music, you know Salzkammergut's rolling hills, alpine lakes, and spectacular mountains. You'll see impressive holiday houses on the waterfront, but what's more important are the plentiful opportunities for camping, fishing, and sailing away into the wilderness.
The one must-do thing: Visit Hallstatt, a UNESCO World Heritage Site known for Dachstein Salzkammergut and its caves, the world's oldest salt mine, and more.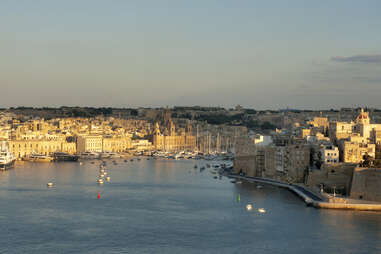 Valletta, Malta
Why you need to go: For only being 124 acres big, Malta's capital is packed with more historic monuments than anywhere else in the world. Sixteenth-century palazzos now play home to new Mediterranean tapas and wine joints, and there are plenty of cathedrals, palaces, and harbors with expansive views.
The one must-do thing: Check out Fort St. Elmo, a star-shaped fortress from the Great Siege of Malta in 1565, that's now re-opened for public viewing.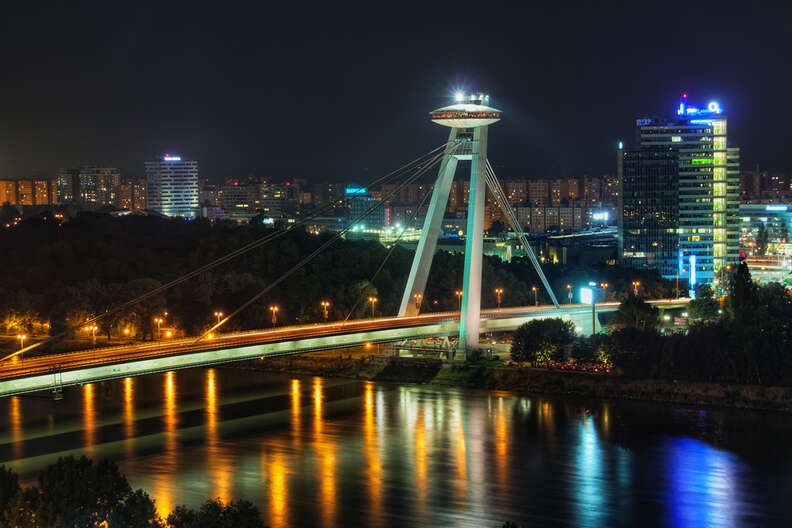 Bratislava, Slovakia
Why you need to go: Bratislava offers some of Central Europe's best laid-back exploring. There are ski runs, dense forests, and vineyards galore surrounding the city, while the center is covered in quaint cafés serving local beer, wine, and traditional dishes like goulash and dumplings. By the way, Bratislava was just named the best-value city for a bachelor party weekend.
The one must-do thing: Take a boat trip on the Danube River (you can even cruise all the way to Vienna for as little as $22).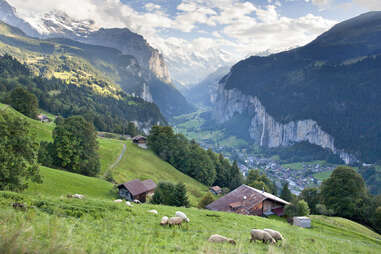 Lauterbrunnen, Switzerland
Why you need to go: Lauterbrunnen is the epitome of the Alps, a conservation area rife with secluded meadows and valleys, and 72 waterfalls each as stunning as the next. Perched along the mountain trails are plenty of inns and beer gardens to kick back and relax.
The one must-do thing: Take in Trümmelbach Falls in the "Black Monk" mountain, where 5,300 gallons of water cascade over 10 glacier falls every second.
Biarritz, France
Why you need to go: Biarritz is a surf town that's got a mellowed Cali attitude, paired with an elegance that can only be European. It's located on the Basque Coast, so there is plenty to do between catching waves off jagged cliffs, like nibbling at French bakeries and enjoying wine and seafood on old-fashioned outdoor terraces (so basically yes, just eating a lot).
The one must-do thing: Surf (obviously) off La Côte des Basques beach.
Sign up here for our daily Thrillist email, and get your fix of the best in food/drink/fun.