Sure, the backpackers might think they've got the inside scoop on all of South America's hidden spots, but no matter how many recommendations are passed along on the Inca Trail or in Cuzco bars, this vast continent always has more surreal places to uncover. Here are 12 oft-overlooked destinations with spectacular landscapes, fascinating cultures, and good times -- just waiting to be ruined when the backpackers finally show up.
Recommended Video
Miami: The Ultimate Local's Guide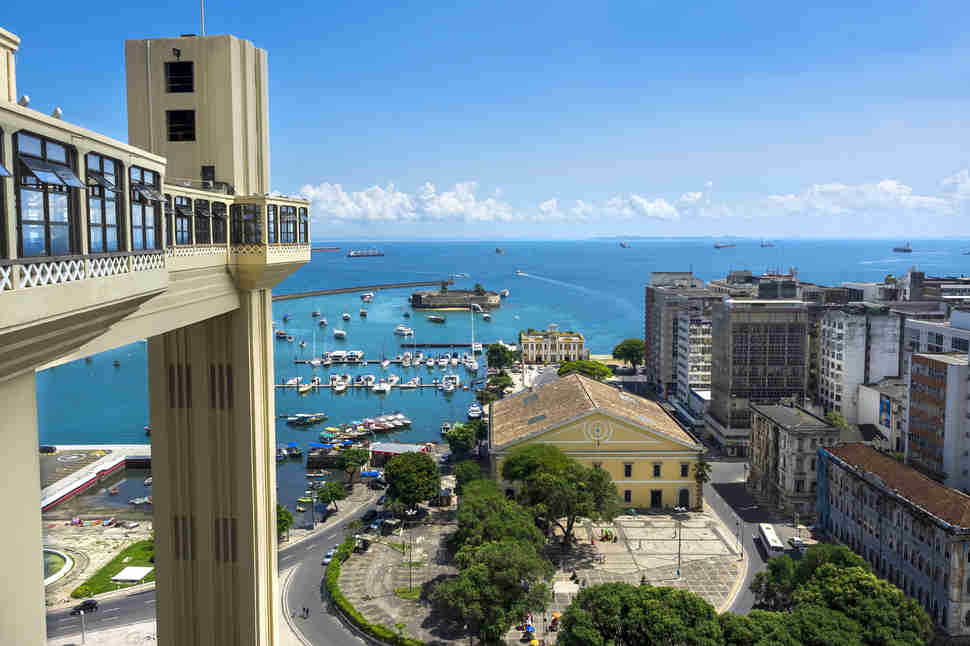 Salvador, Brazil
Why you need to go: Brazil is already home to some of the most fun-loving people to walk the earth, but in Salvador, the capital of Afro-Brazilian culture, locals squeeze even more joy out of life. The buildings in the historic city center are painted bright colors, the music thumps with big drum beats, and the food is spicier than you'll get elsewhere. Oh, and the surrounding area is home to some of the country's most spectacular beaches. So, there's that.
The one must-do thing: As any Brazilian will tell you, Carnival in Rio is minor league stuff served to tourists. Salvador throws the country's craziest Carnival.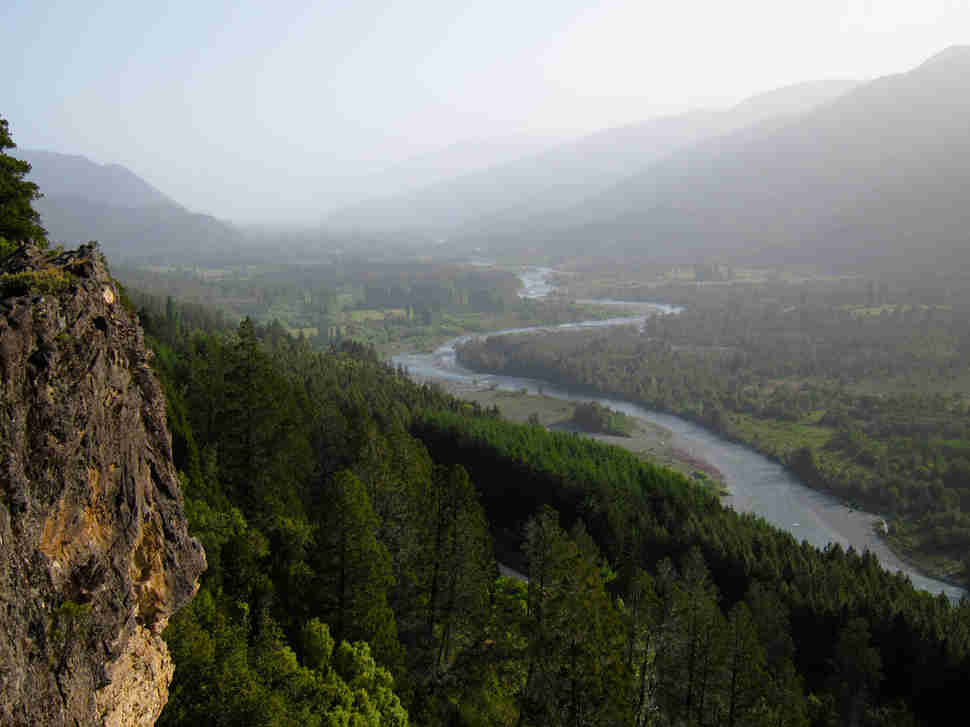 Why you need to go: Bariloche might be where everyone flocks in Patagonia's Lake District -- and don't get us wrong, it's darn beautiful -- but this happy, hippie village nestled in a valley about four hours away by bus is where you can really kick back, relax, and get your uninterrupted nature on. After you hike, bike, raft, swim, or just gallop off on horseback into the sunset, you can reward yourself with artisanal suds from local brands like El Bolsón; they brew some of the tastiest beer on the continent, and it's made with all ripe, organic ingredients from the area.
The one must-do thing: El Bosque Tallado, or the Carved Forest, is like a sightseeing two-for-one: An open-air art museum with about 30 sculptures rendered from the burned remains of trees, plus those hard-earned, sweeping views of the town and valley below and mountains beyond. It's breathtaking, and not just because the climb there probably will leave you panting.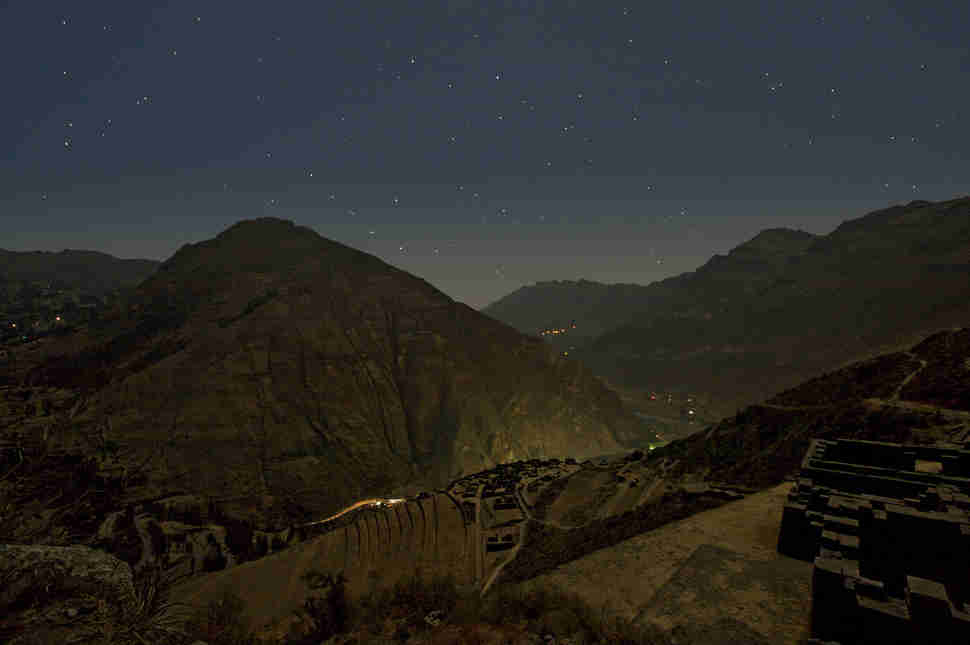 Pisac, Peru
Why you need to go: When people have express trips planned to Machu Picchu, this indigenous town in the Sacred Valley rarely makes the cut. Others plan it as a stopover to acclimate on their way to bigger named ruins beyond. But with its happening local market in the central plaza and seriously impressive Incan ruins -- which include tiered, terraced fields rising up the mountain from town and a citadel at the summit -- it's well worth a visit in its own right.
The one must-do thing: The views of the Urubamba Valley you'll enjoy from walking through the citadel, burial sites, and other hilltop ruins rival anything you'll see at Machu Picchu -- even beat it. (Yeah, we said it.)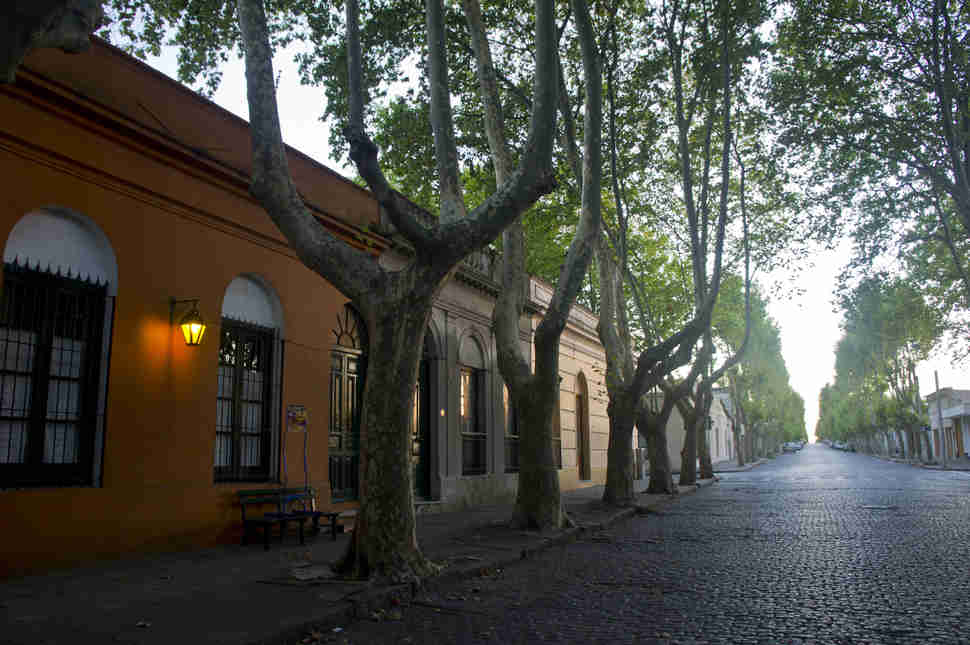 Colonia del Sacramento, Uruguay
Why you need to go: Colonia is a ferry ride across the way from Buenos Aires, but this quiet destination feels a world apart. Dating back to the late 1600s, this is one of Uruguay's oldest enclaves, and its heritage has been dutifully preserved: the cobblestone streets and historic buildings in the city center all comprise a protected UNESCO World Heritage site. Watching a sunset along the Río de la Plata, preferably in one of the cafes, restaurants, or bars dotting the waterfront should bring a moment of Zen that would rival the end of any episode of the Daily Show. 
The one must-do thing: You can do it all in a day, sure, but to really get into Uruguay's characteristic friendly, relaxed vibe you'll want to stay a night.
Medellín, Colombia
Why you need to go: You might land in Bogotá after watching Narcos on the flight and have some days planned in the capital, but anyone who has been to Medellín will urge you to get to Colombia's second-largest city as fast as possible. It might not be obvious at first glance why everyone is pointing you to this metropolis situated in a valley (or why it's an expat hotspot), in part because this was, not all that many years ago, the country's drug capital. But Medellín has left all that behind and everyone just wants to have fun (without selling drugs!), and the nightlife proves locals are really good at it. Also, they're beautiful. As is the city. As is the weather.
The one must-do thing: Artist Fernando Botero hails from Medellín and his larger-than-life, voluptuous sculptures -- you've probably seen his work even if don't realize it -- decorate the city, with more than 20 in the eponymous Botero Plaza alone.
Georgetown, Guyana
Why you need to go: Check the map, because yes, this is a South American country despite the decidedly Caribbean look and feel (particularly in the country's capital). And while most people use Guyana's biggest city as a jumping-off point for exploring the country's rainforests, it more than holds its own. Georgetown derives its charm from its wooden colonial buildings and iconic markets, and there's also a rum distillery in town (Dememara).
The one must-do thing: Maybe this isn't the most feasible, but Pauly Shore reportedly has a party mansion here. Really. Let us know what it's like. If Pauly Shore won't let you in, however, there's always the distillery.
Huacachina, Peru
Why you need to go: This place is an oasis -- no, literally, an actual desert oasis. The tiny town that sprung up around the natural lake exists primarily for tourists, but somehow that doesn't detract from what a wonder this natural wonder is. Indulge your inner five-year-old and play in the sand -- sand as far as the eye can see! -- with dune buggy tours and sand boarding adventures.
The one must-do thing: Have you ever seen the sun set over the desert? Oh, you have? Well, you should see it here too -- gorgeous.
Valparaíso, Chile
Why you need to go: This port city, a manageable two-hour drive from Santiago and known as "Valpo" to those in the know, is bohemian to boot. Colorful houses run along hilly streets, and talented street artists have converted the city into one big, ever-changing mural. If you want to channel your inner-Latin American lover, make the trip to poet Pablo Neruda's hilltop home La Sebastiana and recite some of his swoon-inducing poetry. Or not. Just throwing it out there.
The one must-do thing: It was here that the glorious Chorillana, the gold standard of hangover foods, was invented. It's a plate of fried goodness: a heap of French fries topped with fried onions, fried eggs, strips of beef and, if you find the right place, also sausage.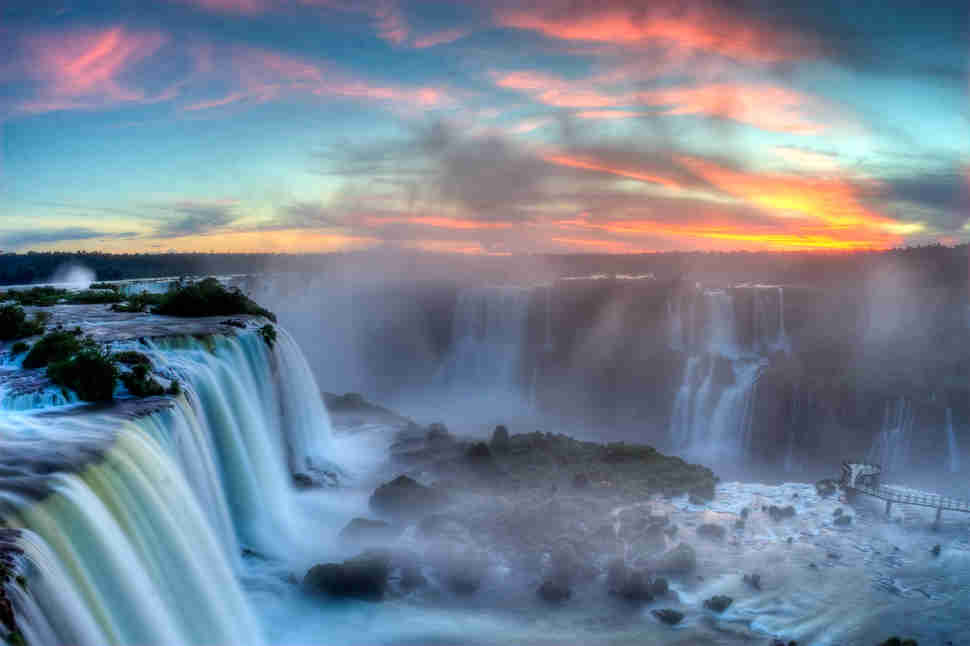 Iguazu Falls, Argentina, Brazil (and some of Paraguay)
Why you need to go: Tourists might pour in to see Iguazu Falls (to which Eleanor Roosevelt muttered, "Poor Niagara" upon seeing them) but people who dip in and out to the cataracts often miss what else is around. Here is where Argentine, Brazilian, and Paraguayan cultures meld, plus the native Guaraní influences are present -- and even some Germanic heritage. You also can hop between all three countries, so long as you have the right visas.
The one must-do thing: Sip some mate -- a tea-like infusion (or tereré) made with locally harvested yerba -- with a group of locals. (You'll see them toting around huge thermoses and carrying cases, as they consume mate CONSTANTLY) Even if they don't outright offer, the beverages have a culture of sharing and people will be more than happy to do so.
Cabo de la Vela, Colombia
Why you need to go: Leave the beach-going crowds to Cartagena (though if you're going, the best stretches are a rickety boat-ride away on the nearby islands). And while it's a trek to get to this ecotourism destination -- we're talking two hours of dirt roads plus all the main-road driving beforehand -- it makes the visit all the sweeter. And it means you'll be one of very few tourists in the sleepy fishing village and on the beach.
The one must-do thing: Eat all the lobster. It's caught fresh daily.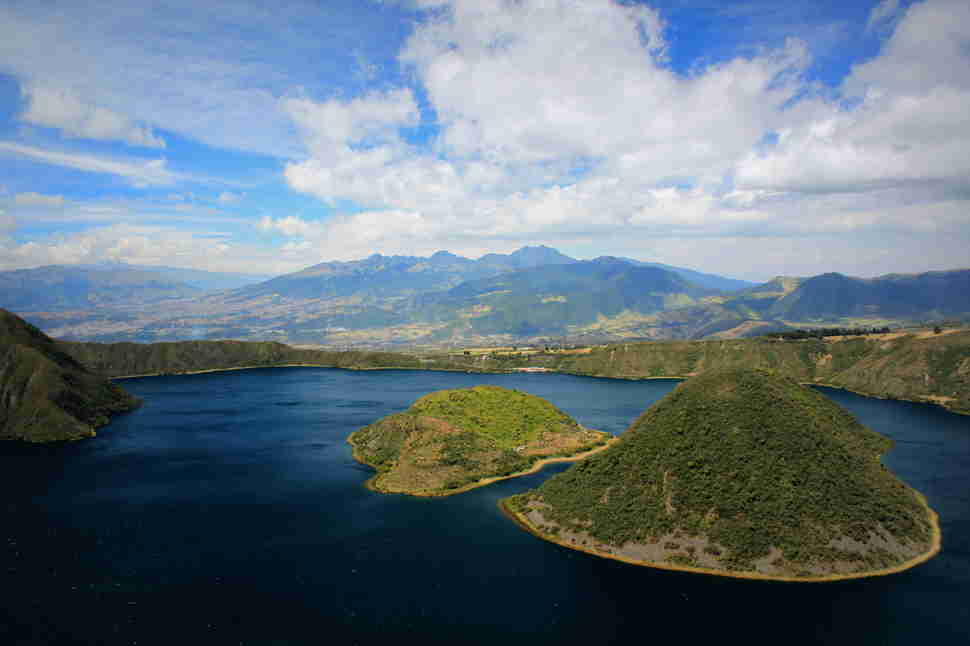 Otavalo, Ecuador
Why you need to go: This city in Northern Ecuador is home to what's considered the most well preserved indigenous South American culture, and that's pretty evident with all the distinct handicrafts and Andean music around town. In fact, the weekly artisan market has been taking place for HUNDREDS of years. If you're itching for a break from city life, though, you can escape to the mountains nearby where you'll find lakes and Peguche Waterfall.
The one must-do thing: Pick out your next pet (or meal) at the Animal Market, which takes place every Saturday. Yes, they eat Guinea pigs in Ecuador.
Sucre, Bolivia
Why you need to go: This elegant, quiet, and colonial Bolivian city was the one-time retreat for the elite who controlled the silver mining in nearby Potosí. It's steeped in history, and its neoclassical architecture is painstakingly well maintained, to the point that it almost feels like you arrived by (non-hot-tub) time machine. It's seriously that throwback.
The one must-do thing: About three miles South of Sucre is Cal Orcko, a cliff marked with thousands of real (!) dinosaur footprints. Told you there was history here.
 
Sign up here for our daily Thrillist email, and get your fix of the best in food/drink/fun.
Karina Martinez-Carter is a freelance journalist now based in New York City after five years in Buenos Aires, Argentina. Follow her on Twitter and Instagram: @KMartinezCarter.