If you've ever dreamed of rubbing shoulders with elephants, dancing at a beach rave, or channeling your inner spirit in the company of Harry Potter, then you clearly have a very specific bucket list. Which is good -- variety equaling the spice of life and all. It's also pretty apparent that you need to visit Thailand. And to show you why, we rounded up these 15 astonishing photos.
Recommended Video
Debatable: It's Fine To Recline Your Seat On a Plane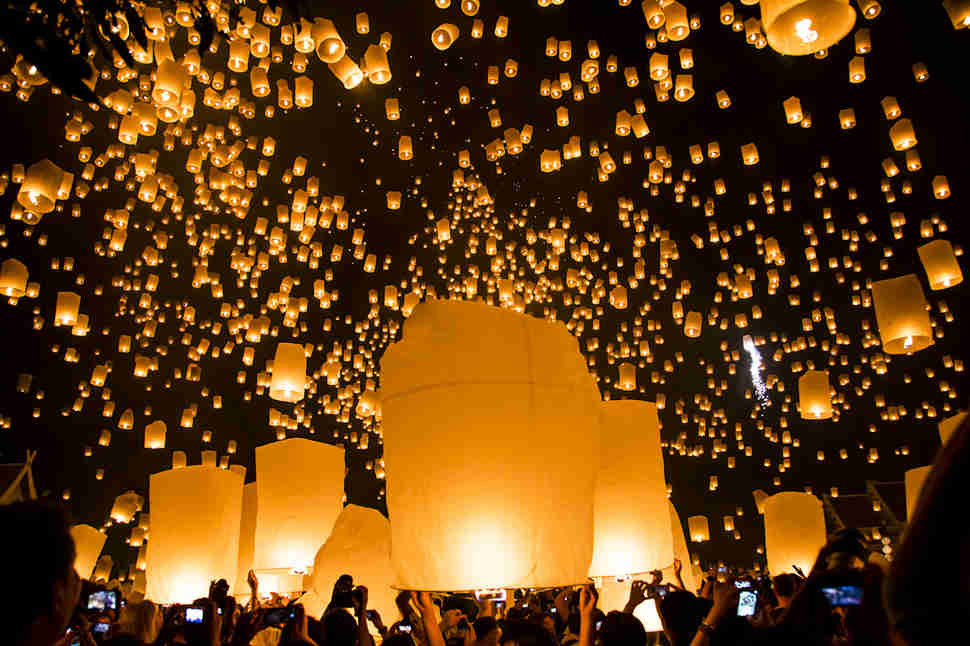 Floating Lantern Festival
Sansai
Hundreds of tea light-powered paper lanterns are released en masse into the night sky in this ceremony honoring Buddha. Spiritual, natural, and just like at Bonnaroo when everyone flashes their iPhone screens all at once -- only not. But WAY cooler.
Floating Market
Amphawa
Yep, there are a handful of places in Thailand where the supermarket comes to you. And when it does, you can score everything from fresh produce, to fully cooked meals, to tourist tokens.
Huai Luang Waterfall
Ubon Ratchathani
The key to visiting this Thai paradise is do the opposite of what you'd expect and to go DURING the rainy season (July through October), when water gushes dramatically over the lush cliff. Also, heads up -- there's a cave you can reach behind the cascade.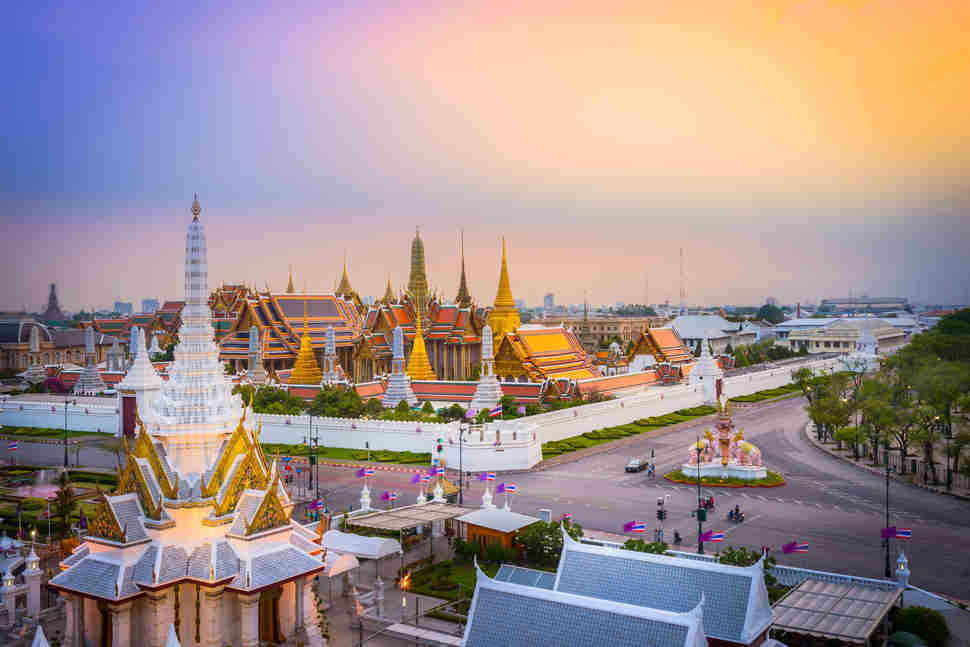 Grand Palace
Bangkok
One of the country's most popular destinations, this gilded vision is the residence of Thailand's president Monarch, King Bhumibol Adulyadej. And in case you were wondering, yes this is on our "Home Goals" board on Pinterest.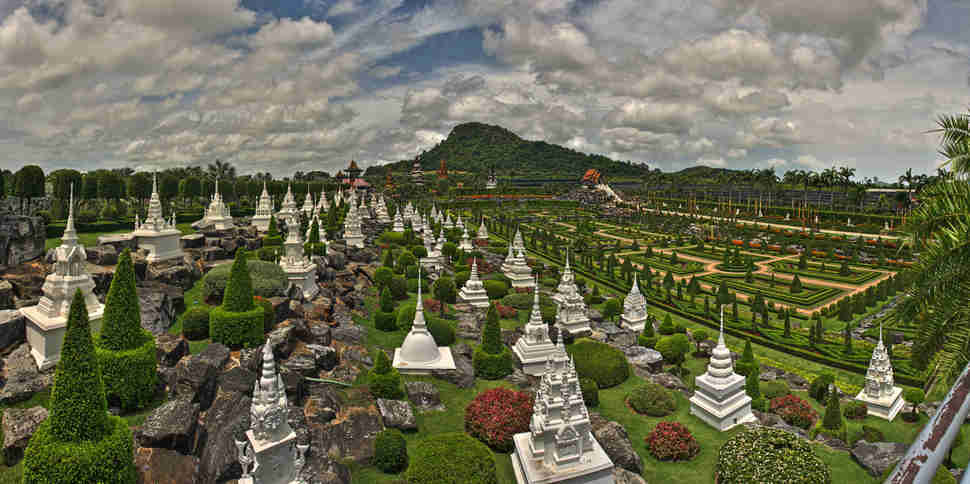 Nong Nooch Tropical Botanical Garden
Pattaya
The dreamiest place that you could possibly get lost in not named Jared Leto's hair, this garden boasts incredible plant life, costumed cultural events, and elephant shows. Be advised, though, Nong Nooch (great name, right?) is huge -- so wear a comfortable pair of Rockports.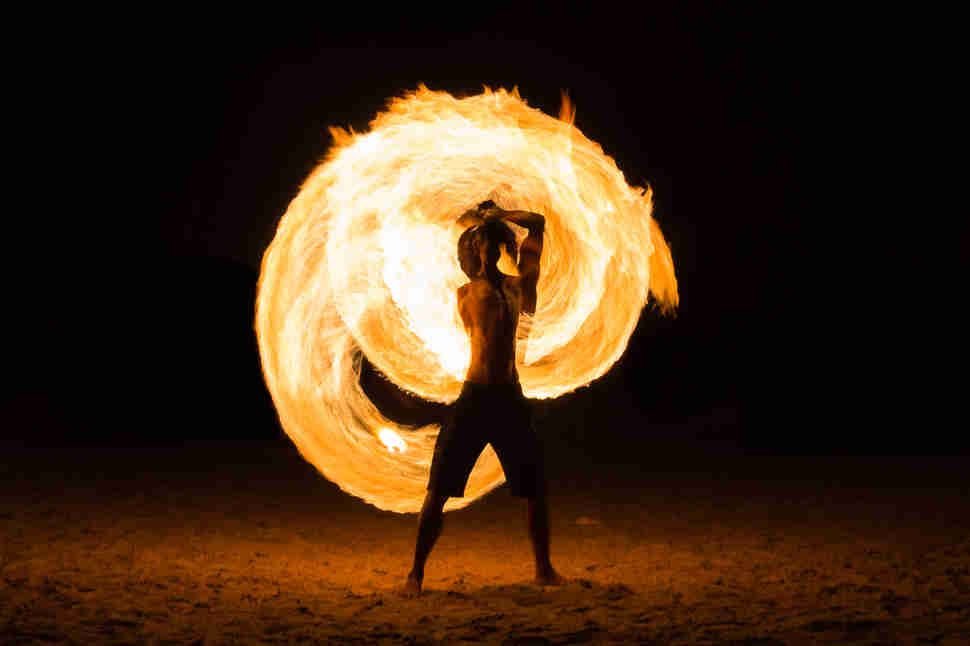 Full moon party
Koh Kood
Rightfully pegged as a mostly tourist-attended event, the full moon party (yes, it happens every full moon) has emerged as one of the world's top spots for electronic music. If dancing on a beach all night with a bunch of sweaty Australians is appealing to you, Do. Not. Miss. This.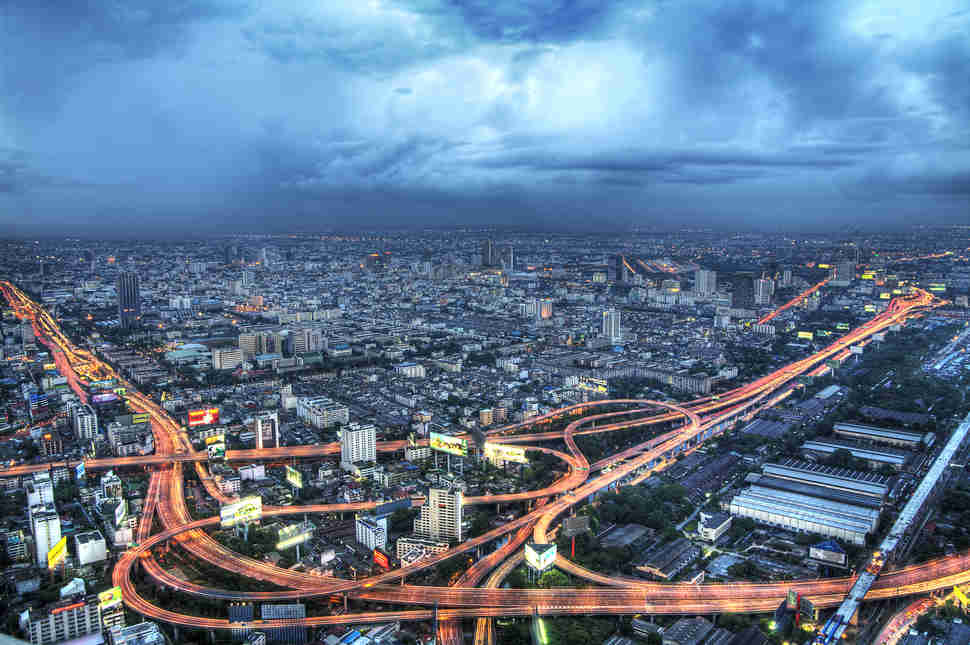 Sunset
Phi Phi Island
Put your troubles on a boat and set them adrift. Then, freak out because that's not your boat and you've just unleashed someone's property into the ocean and boats are crazy, expensive, right? Also, enjoy this stunning shot of the Andaman Sea.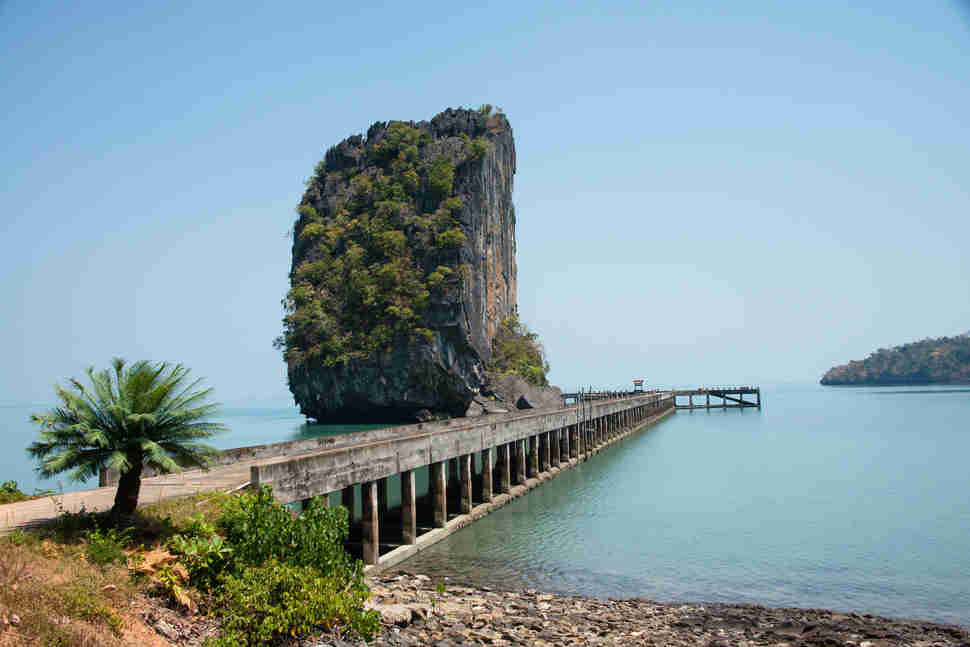 Ao Ta Lo Woo Pier
Tarutao National Park
According to Thai National Parks, the many varieties of wildlife that can be found here include: "boar, civet, mouse deer, hornbill, langur, various raptors, reticulated python, and king cobra." There are also, apparently, herds of feral cows. So, long story short, read the visitor guides and be careful before setting up camp.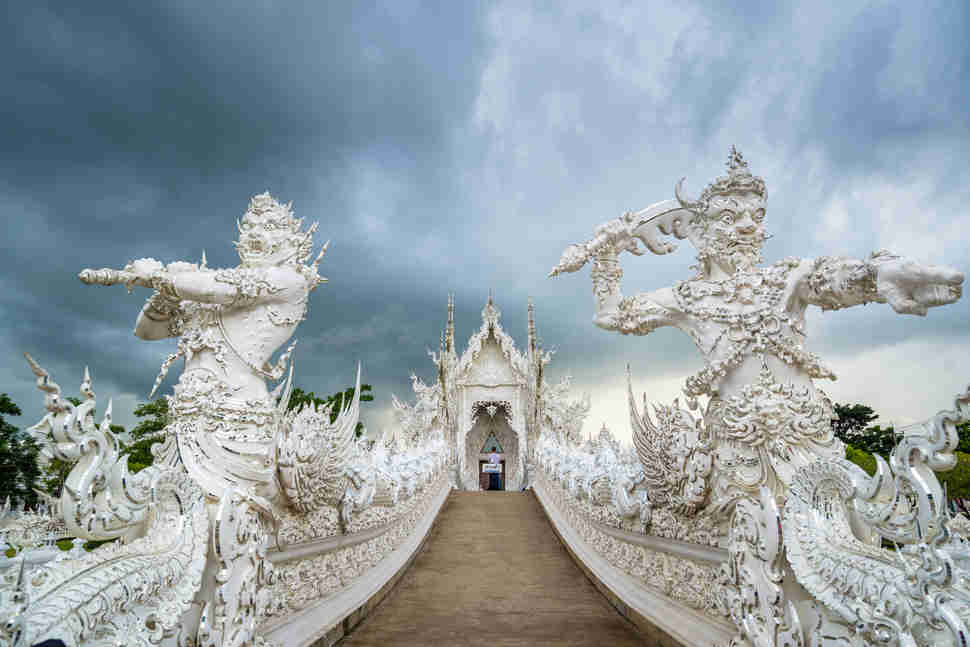 Wat Rong Khun
Chiang Rai
Also known as the White Temple, this modern place of worship toys with expectation at every level. Its exterior doubles as an ice queen's birthday cake and throughout, it pairs macabre Buddhist imagery with modern pop culture references. You'll see homage paid to The Matrix, Angry Bird, Harry Potter, and the Twin Towers. It was damaged in the 2014 earthquake, but officials promise it'll be back to its original weirdness by 2016. Until then, enjoy this picture show.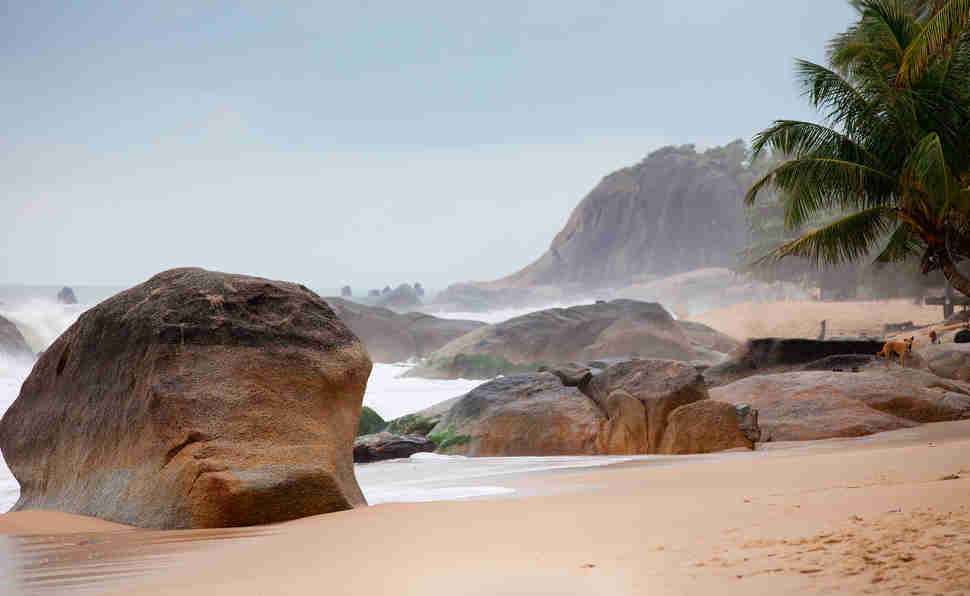 Koh Samui
Maret, Surat Thani
Travelers who frequent Thailand will swear by this island, which has gained a reputation for leisure and luxury thanks to its many spas and resorts. But if being bougie bums you out, don't write this spot off. There's no pleasure as great as lounging under a palm tree on the stunning coast, trying to hack open a coconut with a pocket knife.
Phraya Nakhon Cave
Thailand
This historic cave has been a popular visitation site for Thai kings, so channel your inner royalty as you boat across the river and brave the "death bridge." Perhaps don a pinky ring and a staff, up to you.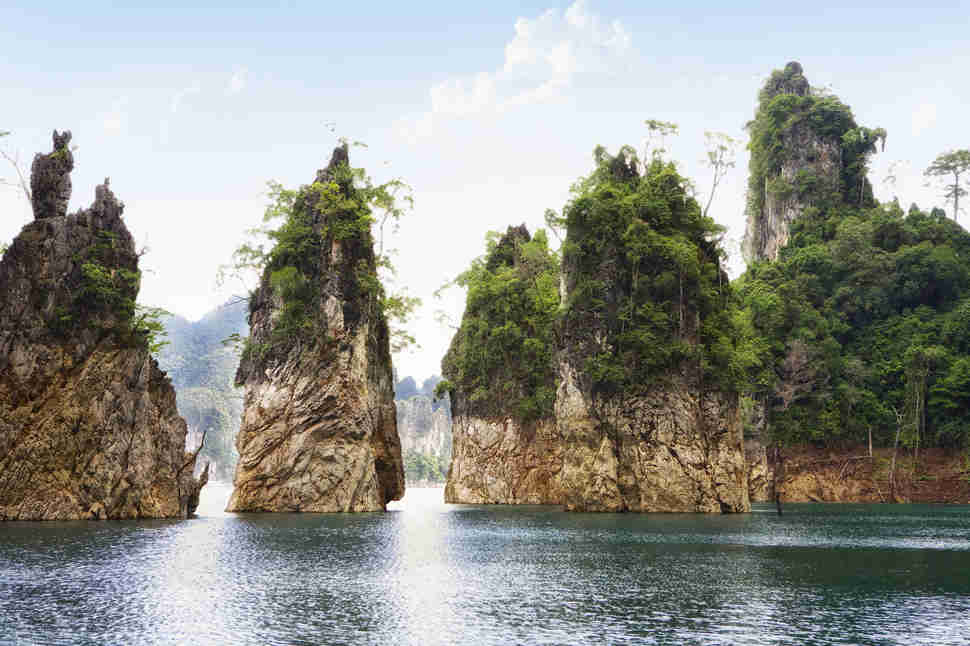 Khao Sok
Phang Nga
Are you flipping out yet?!?! Well, if you aren't, imagine doing so here; maybe one of those epic 520-degree flips off one of these staggering cliffs?
Elephant training
Chiang Mai
There is a magical place in Chiang Mai where you can make friends with gentle giants. At the elephant sanctuary, you can ride them and bathe them in the river. In exchange, they will demand bananas by lifting their trunks and opening their mouths.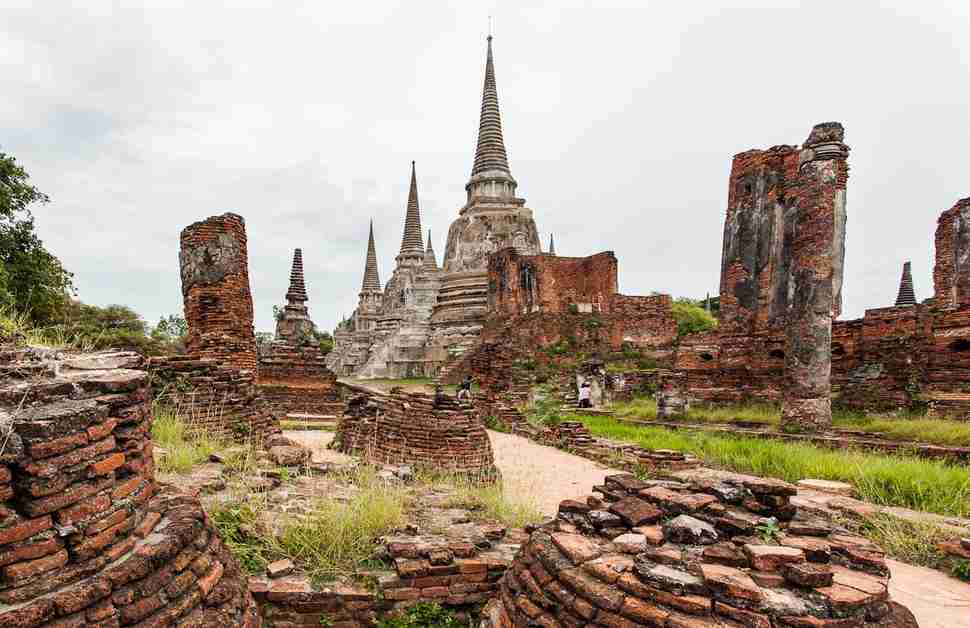 Ruins
Ayutthaya
And, on a pensive note, we conclude this roundup with a photo of some ruins.
So... now's your cue to get all introspective and wanderlust-y. If this was a scene in a movie, you would jump up from your desk and say aloud, "You know what, you're right, I DO need to visit Thailand!" Immediately followed by a smash cut to you in an airplane over the Pacific. Or, something like that. 
Sign up here for our daily Thrillist email, and get your fix of the best in food/drink/fun.
Laura Reilly is an editorial assistant at Thrillist. When she isn't planning international vacations on company time, she's being salty on the Internet. Follow her on Twitter and Instagram @asapreilly.