Nothing makes a case like solid numbers. But we're not trying to convince you to take your company public -- we don't even know if you have a company! What we do want you to do: go to Ireland. So from pubs and haunted manors to gorillas and golf, we captured very compelling digits on everything you might be into. How great is Ireland? Let us count the ways, from one to 3 million (and then some).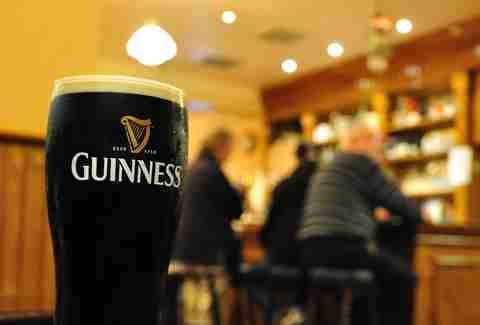 1
Country in the world that features a musical instrument as its national symbol. If you can't guess which one Ireland's adopted, think back to your last Guinness. (Note: this beer might come up again later...)
2
Supernatural beings that terrorize guests at Loftus Hall. Ok, that doesn't sound like a lot, BUT one of them is reputedly Satan himself. If you're into ghosts but not the Prince of Darkness, throw a rock -- Ireland has haunted structures everywhere.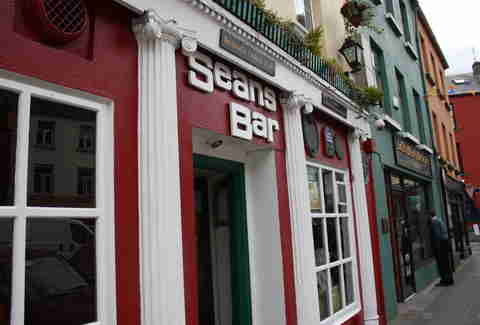 3
Serious candidates for the title of "oldest bar In Ireland." The Brazen Head in Dublin, and Kyteler's Inn in Kilkenny are pretty old, at 1198AD and 1263AD respectively, but Sean's Bar in Athlone, Ireland makes a convincing case for its 900AD birthday with wattle and wicker walls, consistent with the time. Side note: It was briefly owned by Boy George.
20
Years that Harry and Lena, silverback gorillas at Dublin Zoo, have been dating. Harry had his pick of the females back in 1995 but he and Lena just had this connection, you know? They've since had six babies and never go to bed angry.

30
​Native orchid varietals, which include the Western Marsh Orchid -- unique to the island. Reliable sites for early May to late July orchid spotting include Dublin's North Bull Island in Dublin and Belfast's Lady Dixon Park. If you don't think you're into orchids, you should know that Vanilla planifolia is responsible for vanilla ice cream. So you kind of are into orchids.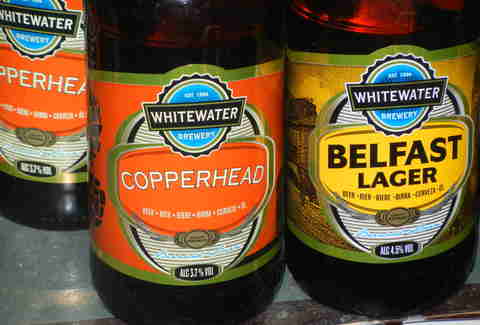 50
Microbreweries, a trend bolstered by the likes of Hilden, O'Hara's, Franciscan Well, West Mayo and Kilkeel's Whitewater, currently putting out 350,000 bottles annually. The movement's loveliest fans: the 135-strong Dublin Ladies Craft Beer Society. The movement's awesomest nerds: Brewbot, a Belfast-based company founded by a PhD who figured out a way for people to brew beer with their smartphones.
240
Miles of the River Shannon, the longest in Ireland and a totally underrated cruising opportunity, whether it's a day-trip or a week-long jaunt aboard a luxury barge equipped with its own bar and lobster-serving saloon (don't worry about seasickness; the river's renowned for its leisureliness). 

398
Feet the Powerscourt Waterfall -- Ireland's tallest -- rises above the surrounding County of Wicklow. It's situated on the grounds of Powerscourt House, a 13th-century castle (it's been remodeled just a bit) and 36 championship-level holes. May your drives be longer than that waterfall is high.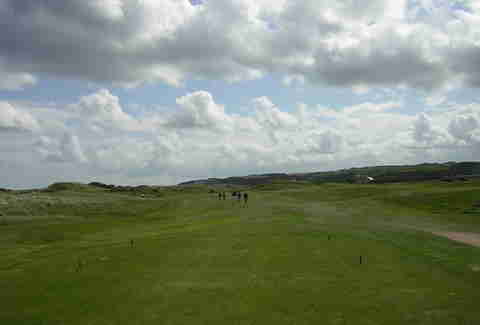 400
Golf courses in Ireland, which still puts it a few behind the game's birthplace, Scotland, but: since 2000, island duffers have won 9 majors (six wins for Northern Ireland, three for the Republic of Ireland), while Scotland has won… zero! So obviously Ireland has some pretty great golf courses. Work on your handicap at County Antrim's Royal Portrush (above), Royal County Down, and County Kerry's Waterville.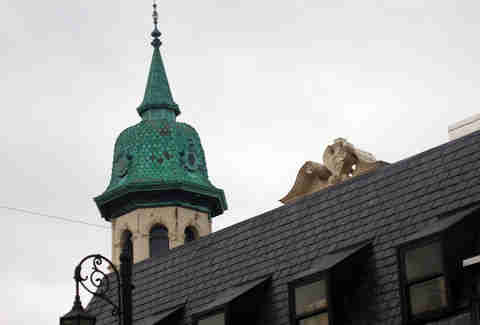 1830
The year Austins, the world's oldest independent department store -- predating both Macy's and Harrods -- was founded in Londonderry (aka, Derry). It's so venerable that it has a turret on it, which isn't really a thing with department stores anymore.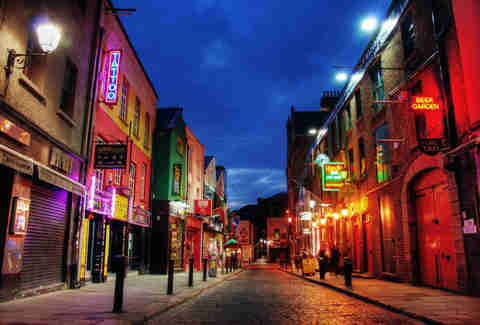 9,500
Pubs on the island, which works out to one per 652 people. For the most efficient crawl, visit Dublin's Temple Bar area, home to the island's highest concentration of pubs, including the area's namesake and the whiskey lovers' favorite, the Bison Bar.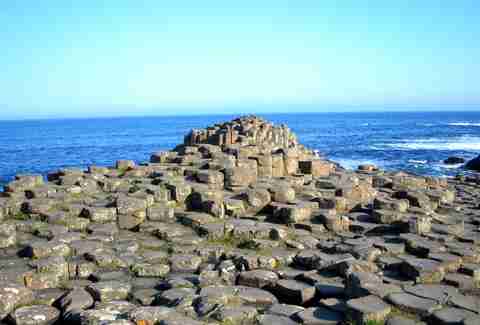 40,000
Interlocking basalt columns that comprise Giants Causeway. They were the result of a volcanic eruption or a very industrious giant. You decide.
82,184
Fans who attended the 2011 All Ireland Senior Football Championship Final, a record. Gaelic football is actually the most popular sport in Ireland (sorry, rugby/soccer), and the season runs May-September -- if you're into sports tourism, and watching sports that seem very familiar yet not at all familiar, there's a bleacher with your name on it.
100,000
Welcomes you can expect to receive in Ireland, according to the Gaelic greeting "céad míle fáilte." It's like everyone who visits is running for president.
200,000
Books in Trinity College's Long Room. The average person reads 1,200 books in their lifetime, so you'd have to be reincarnated many times -- as a human -- to get bored. If you check out only one (well, two of four volumes) make it the world-famous New Testament manuscript, The Book of Kells.
3,000,000
Pints per day pumped out at Guinness' brewery/visitors' center at St. James's Gate, Dublin.  For best results, they should all be poured at a perfect 45-degree angle and allowed to settle for 119.5 seconds. 
3,000,000+
Oysters that have been consumed at the Galway International Seafood and Oyster Festival since its inaugural in 1954. No one knows how much champagne and stout washed down those oysters, and no one should.