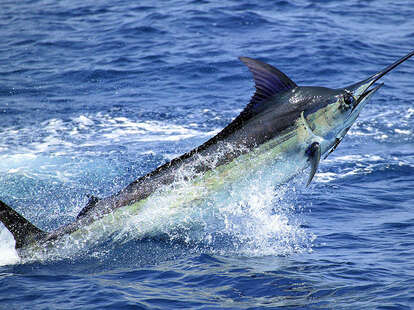 Gambassa
Gambassa
The tennis Grand Slam of 2013 may have wrapped, but that doesn't mean your quest to take in the world's best Open championships has to end as abruptly as Andy Murray's quarterfinal. In fact, now is the perfect time to start planning for next year! And, assuming you already have the PGA/ USTA lineup (Australian, French, British, etc.) on the books, here's a handy guide to some of the globe's more obscure competitive endeavors
9. U.S. Bowling Congress Open Championships
Dateline: February; Reno, NV
Held in the National Bowling Stadium, a massive 78-lane "Taj Mahal to ten-pin" topped by a giant aluminum bowling ball-shaped dome, this anybody-can-compete (as long as you're a member) event made its debut in 1901 (!!). The competition runs for 140 days, boasting $5 million in prizes, and features between 60,000 and 90,000 competitors divided into one of two divisions (an average above 180 or below 180). Can't make it but don't want to miss any of the action? Fret not, they've got three live webcams. Strike!
8. World of Tanks Open Tournament
Dateline: March; the internets
Online gamers compete for $100k in cash prizes (and graphics cards!!!) by playing this popular "team-based, massively multiplayer game dedicated to armored warfare in the mid-20th century." And, in case you've never watched a video game played with official color commentary, click here. You're welcome.
7. FIRST LEGO League's North American Open Championship Tournament
Dateline: May; St. Louis, MO
Designed to get 9 to 14yr-old kids excited about science and robotics, this is an international event you probably shouldn't attend unless you're accompanying children, lest you be officially labeled as a creepster. It features team building and "an autonomous robot to score points on a thematic playing surface". Interestingly, adult leagues do exist, so maybe look into that, you creepster.
6. U.S. Open Ultimate Championships
Dateline: July; Raleigh, NC
Regardless of your thoughts on Ultimate's legitimacy as a sport (seriously, why don't they just play soccer?), you can watch the country's best players bounce the disk (?) in this second-year, invite-only tourney that runs for four days and features three divisions (men's, women's, and mixed) of teams from over 18 US states and not one, not two, but three Canadian provinces.
5. The World Open Chess Tournament
Dateline: July; Arlington, VA
Assuming Jim Belushi's hilarious SNL portrayal of a high school chess coach strangely sparked your interest in the game, refrain from yelling "Pawn to Rook Four! Pawn to Rook Four!" as you sit quietly and watch all the heated action in this 42nd annual chess throwdown.
4. Australian Goldfields Snooker Open
Dateline: July; Bendigo, Australia
Don't let the fact that you're still unsure as to the difference between snooker and billiards stop you from boarding a plane to Oz, to watch not a single American compete for $445,000 in prize money.
3. White Marlin Open
Dateline: August; Ocean City, MD
For 40 years, sport fisherman have taken to the Atlantic each August in an epic quest to reel in the biggest marlin, wahoo, or shark. In the process, they bank up to $2,475,034 in prize money. Yes, $2.5 million in fish funditure. Not a typo. Last year 262 boats competed.
2. U.S. Pro MiniGolf Open
Dateline: August; North Myrtle Beach, SC
Assuming you didn't "graduate" from the PGA's Q-School, but are good at banking a golf ball off three bumpers and through a windmill, you'll want to check out this totally-legit putt-putt tourney played annually on three different types of courses, each varying in difficulty. If you can't wait to read more about the history of competitive mini golf, click here. It's fascinating.
1. Czech Open Darts Championship
Dateline: November; Prague, Czech Republic
Prove that winning the Minuteman Dart League's Massachusetts State Championship wasn't a fluke, by testing your mettle (and getting on Czech TV!) against dart slingers from around the world (but probably mostly from the Czech Republic) at this annual competition. Additional points awarded for comedy hair and grooming.