You may remember The World Heritage Tour; you know, the $1.5 million, two-year, trans-global vacay touted as the most expensive travel package ever conceived? Well, the five-star masterminds over at the UK's VeryFirstTo.com behind said tour have now come up with a totally three-star follow-up. Behold: The Great Gourmet Getaway, a six-month excursion where you'll dine at EVERY SINGLE triple-Michelin resto on the planet.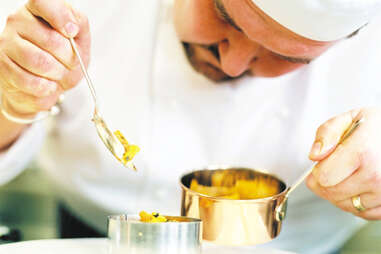 A snip at a mere $278,430.50, the trip includes all 109 top-ranked restos across 12 countries.
In order to get it all in, you're going to have to visit a new spot every other day, with a few of the more notable stops including Arzak (Spain), Per Se (New York), and Meurice (Paris).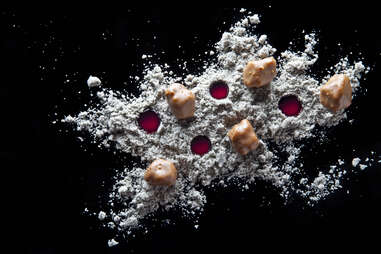 Some of the more remote destinations will include a stop in a dirt track outside the tiny Belgian town of Kruishoutem to visit Hof van Cleve, and an Alpine trek up to the Swiss town of Crissier (elevation 1,532ft) to chow down at Hôtel de Ville.
Let's face facts -- by the end of the trip, you will likely look like The Michelin Man, too.
Along the way? You'll be relaxing in style at some of the world's most ultra-lux five-star hotels, like Trump International (New York), Conrad (Tokyo), and the Rome Cavalieri (Italy) to name a few. After all, you paid for it.