Because airports, hotels, and enforced family time away from home are all stressful enough, we've rounded up four new apps to help make your trip -- like all that awesome time you're going to spend with Mom and your new stepdad Steve -- a little more bearable.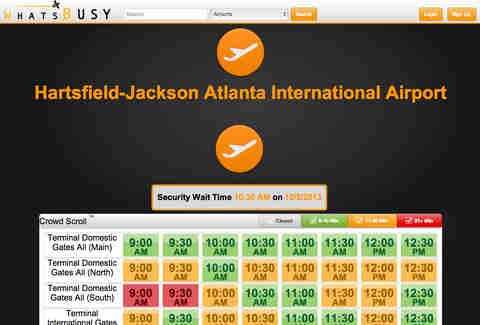 WhatsBusy -- Security line wait-check
Rather than installing cameras in busy airports (which may seem logical, but is so 2003), WhatsBusy crunches tons of big data, including "weather, demographics, and events" to forecast (by terminal and gate) how long the TSA security line is at any time during the day. If only it could predict how likely you are to be stuck behind the 13 worst people on the security line.
Stayful -- Bid on boutiques
If you enjoy both naming your own price for things and staying at independent hotels, well, consider Stayful an early holiday gift; the mobile-friendly site allows you to bid real-time on rooms at over 100 non-chain boutique hotels (suck it, Priceline) in six cities (and growing) nationwide.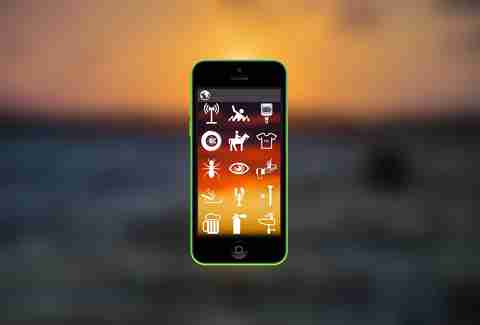 Symbolic -- Modern-day hieroglyphics
Spending Christmas break with family on the Almafi Coast, but don't speak any Italian? Not a problem if you have Symbolic, a translation app that'll help you to communicate with still-likely-annoyed Italians. Select one of 3,145 Wingdings symbols from 12 categories (like food, leisure, and nature) and simply show your phone to your new friend (and hope he's not going to run off with it, that thieving local). The app costs $0.99, works offline (so you'll only incur those pesky roaming fees when on Tinder), and currently supports English translation to Japanese, Russian, Hindi, Chinese, French, Spanish, and German, as well as Italian.

LoungeBuddy -- Kick back with free booze at the airport
As you're no doubt going to be delayed at one of these 10 airports this holiday season, escape the great unwashed by ducking into one of the 1,200-plus lounges at over 200 airports around the world. LB not only tells you where in the airport the lounges are located, but  if they're free and whether they offer amenities like complimentary cocktails, showers, and WiFi. The best bit? Once you fill out your profile, the app uses wizard science to determine exactly which lounge'll welcome you based on your itinerary.