Sure, everybody wants to go on a big mountain free-skiing trip like you see on all those bitchin' Warren Miller films, but sadly, they're not actually free. In a pretty sweet move, however, the folks at Evolve Chile have now opened up their amazing slopes to nine day adult free-skiing Summer camps, all guided by pro-skiers, and with a remarkable sub-$3k price tag.
Recommended Video
You Could Stay in a Giant Seashell in Mexico
The resort of choice? Termas de Chillan. It's in central Chile and sits above the treeline, meaning most of your skiing -- on or off piste -- will be bowls, chutes, and faces.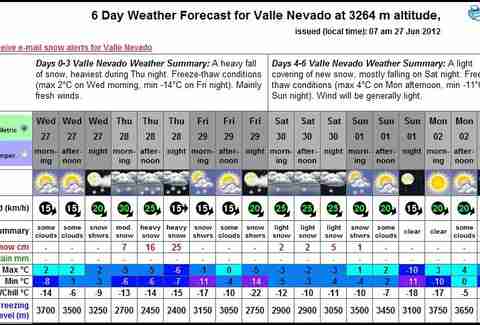 Chile gets their biggest snows in what us North Americans think of as the summer, as evidenced by this weather report from last July. The forecast? Mostly snowy with a chance of big pow!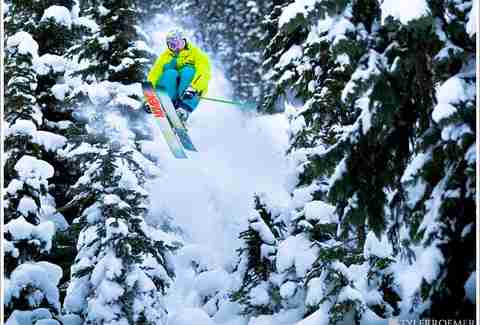 That's super gnarly pro big mountain skier KC Deane... he'll be one of your guides.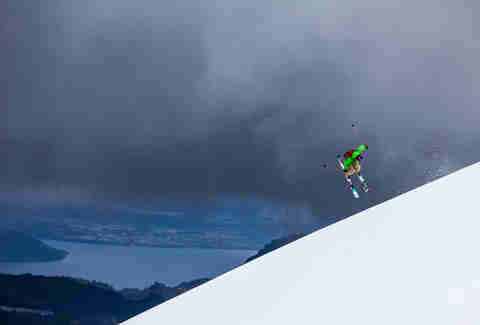 And that insanity is Chopo Diaz, another internationally renowned twin stix pro who'll be so humbly at your beck-and-call in Chile. Other pro guides on the roster? Tanner Hall, JP Auclair, and Jorge Felipe.
Riding waist deep pow in what few trees they have is one of the more basic experiences at an Evolve Chile camp.
Guides will bend over backwards to help teach you.
Oh chute, when you're not taking advantage of nature's kickers, you'll be letting nature take advantage of you, by climbing everywhere Termas de Chillan's lifts don't go.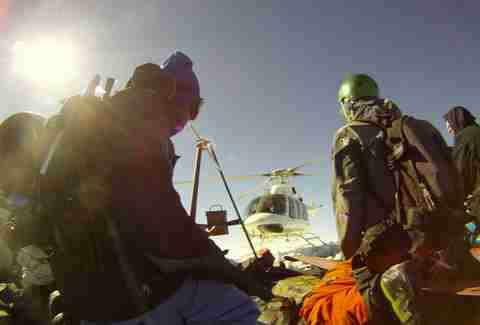 There's even the option to go heli-skiing and, should you be interested in not dying a really horrible death in an avalanche, they even teach you avalanche survival. Cliff notes: SKI LIKE HELL AND HOPE IT DOESN'T CATCH UP.
All that big-mountain gnar's sure to leave you tuckered out, so it's a good thing thing Evolve's hooked-up 5-star lodging at Roca Negra; a 20-room resort at the base of the El Nevado glacier.
Among the things at Roca Negra? Food.
Roca Negra's also got some sweet barrel saunas...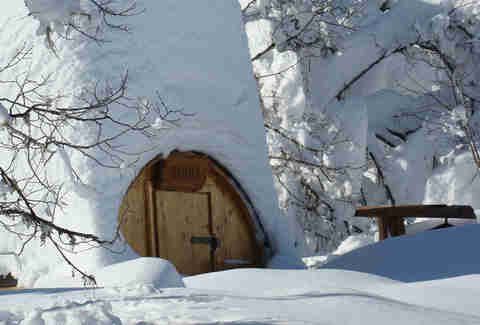 ... Sometimes they get a little snowy.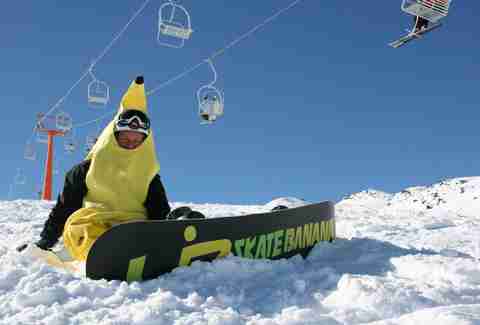 Oh, and if you're a real banana, you do all of the above, but with a snowboard.