In this edition of Sweet Suites, we travel to the shoulder shakin' land of Buenos Aires, straight into The Kavanagh: an illustrious, five-bedroom penthouse with 360-degree views of the city and its very own discotheque. Yes, discotheque.
Recommended Video
You Have to Scuba Dive to This Submarine Hotel
Staggering views of the city can be seen from the private terrace with ionic columns. Fun fact: this was once home to the iconic Eva Peron (she's big in Argentina).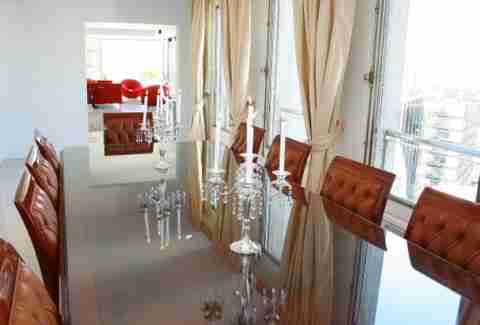 The art deco historical landmark was constructed by the same architects who built the Empire State Building, meaning, it's kiiiind of a big deal.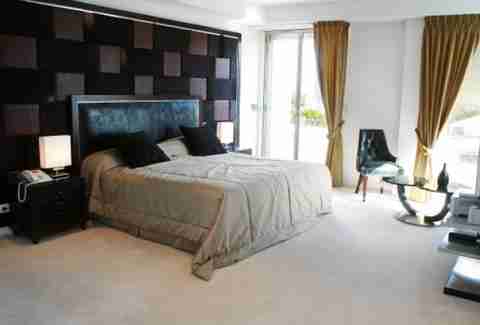 Did we mention that the penthouse has five of these?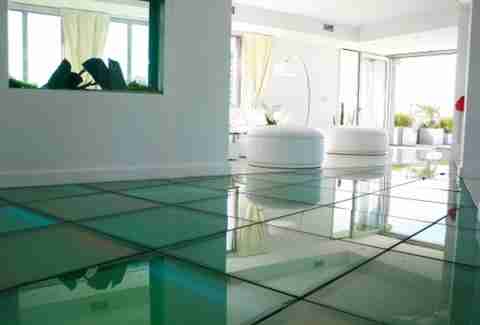 Discotheque!! Complete with inset floor lighting and professional sound system, all you'll need is a super-mean bouncer, some smoking hot mega babes, and a bathroom attendant with gum and stuff.
And of course there's a fully stocked bar, which is anything but mini.
The Kavanagh is exclusively available through Oasis Collections, a full-service hospitality company that offers baller luxury short-term rentals in Latin America.
Previous Venue
Next Venue
Venue Description
1. The Kavanagh
Florida 1065, Buenos Aires,
This Buenos Aires penthouse located within the historic Kavanagh landmark building is stacked with a private terrace, 5 bedrooms, your own bar, and a discotheque complete with inset floor lighting and a bangin' sound system.