A month-long trans-Euro party bus from Valencia to Oktoberfest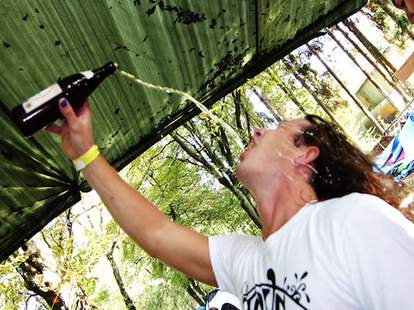 Whatever you have going on in September, cancel it, because, thanks to Stoke Travel's Rolling Circus, your new plan is to head to Valencia and board a party bus full of coeds that will whisk you across Europe on a month-long party odyssey that ends in Munich for Oktoberfest.
Stoke Travel
You and your erstwhile liver will hit Barcelona, Paris, Bruges, Amsterdam, Berlin, Prague, Vienna, and Budapest before finally finding yourselves at the world's biggest beerfest in Munich. Should you not be down for the whole thing, just stop reading now, pansy they'll let you hitch your proverbial wagon at any point along the way.
Stoke Travel
By day you'll get to see sites like this...
Stoke Travel
But at night, Stoke'll be throwing a rager like this in every city you visit, plus hosting all sorts of informal pub crawls and such.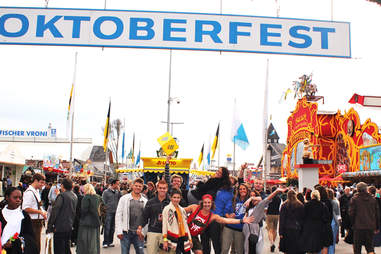 Stoke Travel
Eventually, you'll get to Oktoberfest, the cherry atop your radical Euro-trip sundae.
Stoke Travel
Of course, you can stay for as long as you like in Stoke's makeshift tent city.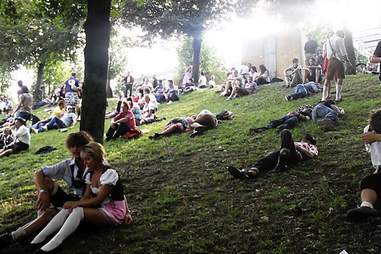 Stoke Travel
But, by the time you actually make it to Munich, you'll likely be looking a little more like these folks. Party on!