A totally off-the-grid Airbnbest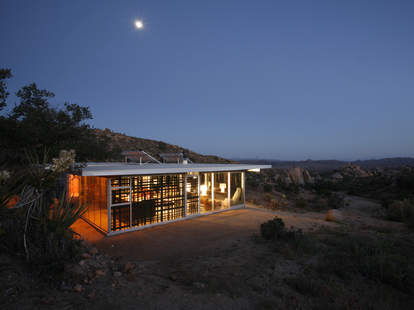 Unless you're blessed with the abundant talents of Ricky Bobby, getting off the grid can be hard -- that is, unless you hit up this amazingly low-tech-and-yet-modern AirbnBest in the So-Cal desert.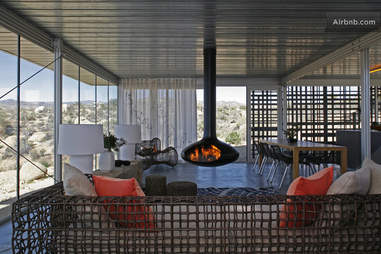 The whole house is self-powered by solar panels for both energy and hot water, while the sofas are apparently made from chicken-wire.
This place was actually the prototype for the pre-engineered system known as the "itHouse" (it's like the "it girl", but for houses) -- there are now nine more dotted around Cali.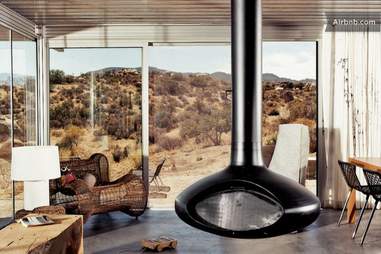 As part of the whole itHouse strategy, "intentionally there is no television and no WiFi".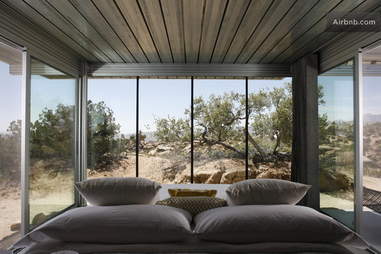 The space itself was "recently noted by Dwell as one of the 'Best Homes in America'". Um, they realize there's no TV, right??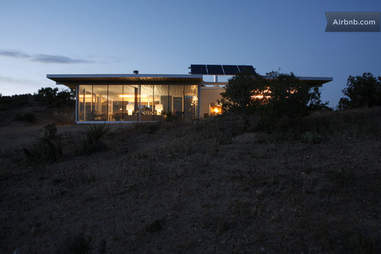 Despite being in a desert, they claim there're "several unique attractions nearby" incl. Joshua Tree National Park ...and if you still haven't found what you're looking for, it's probably because the streets have no names.