Every week, Thrillist bravely wades through the murky depths of the internet to bring you only the most pristine travel-deal gems. From island getaways to cross-continental yacht trips, each deal has been hand-picked and vetted by our trusted editors to ensure that no matter which adventure you decide, it'll always be most excellent.
Recommended Video
Where to Get the Best Waffle Fries You'll Ever Eat
Paris & Barcelona for eight days, including airfare

With no set itinerary, you'll be free to pretty much do whatever you want, like taking hilarious forced perspective photos of you holding the Eiffel Tower. Start in Paris for three nights, where you'll stay in a hotel mere steps from the Metro. After eating baguettes and having people give you dirty looks for not speaking French, you'll be out just in time to make it to Barcelona. You'll spend another three nights there, where you can take even more forced perspective photos, as Barcelona supposedly has some exemplary architecture. Supposedly.

There's only a few days left to snag all this for $1,199pp. Jump on it.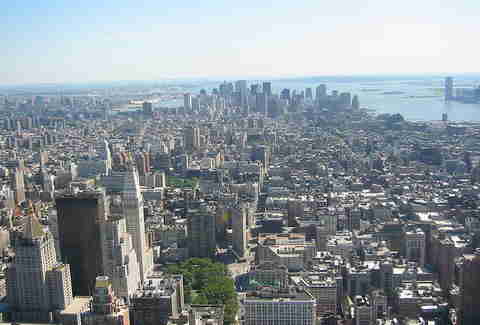 Hotel Week = super cheap hotel rooms in NYC

From January 3rd-12th, a healthy group of NYC hotels are offering insane rates on rooms that typically go upwards of $400/nt. Rates start as low as $100/nt, and the highest'll run you $300. The properties are spread across Manhattan; from TriBeCa, SoHo, and LES, to Midtown, Chelsea, and the West Village. Here are just a few of the guys offering up the discounts: Pod 39, Hotel Giraffe, The Jade, Ace Hotel, The Gansevoort, and a ton more.

See 'em all here, as well as the links to book.