Were you aware that there're places in Mexico that don't have even one Señor Frogs? And, if you think that's crazy, wait for this: people still travel there... and you should too. Done reeling? Good. Now, book your ticket to Oaxaca, where an American expatriate Grateful Dead fan named Alvin runs a tour company that's rocking an eight day-long craft beer, artisanal food, and mezcal tour that looks something like this:
Recommended Video
You Can Smash Literally Everything at the Rage Cage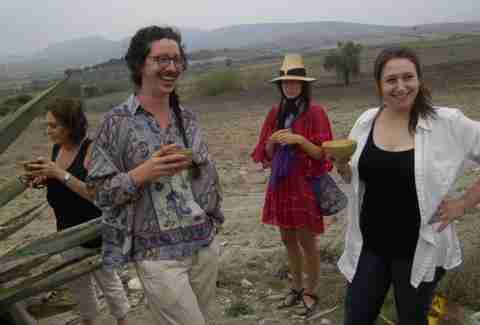 Welcome to Oaxaca, home to some seriously historic mezcal, some super tasty beer, and some excellent poncho shirts which complement braided ponytails ever so nicely.
Your eight nights in Oaxaca will cost ya $1790/ person, including lodging, daily breakfasts, six lunches, six dinners, one cooking class, and coach busses that'll take you, among other places, to family-run mezcal distilleries where you'll learn how the sweet nectar de los dioses is made.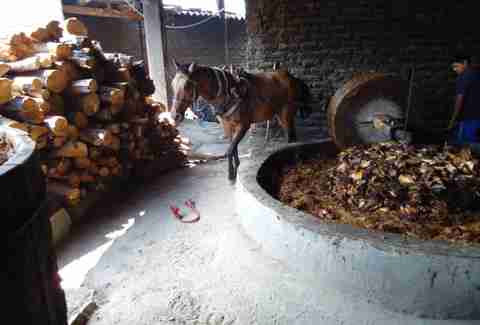 You'll see the Zapotec ruins and swim in mineral springs that have "petrified waterfalls", but we're going to concentrate some more on the fact that you're going to drink booze made in a process that actually involves burros walking in circles to mash stuff up.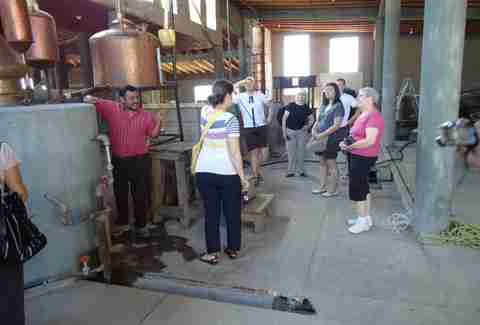 Confident men in red shirts will even allow you to try their mezcal... And when you do, you'll be like, tequila who?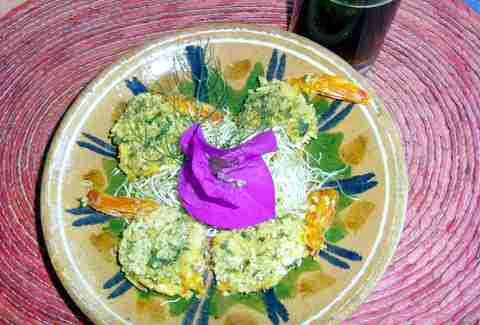 When it comes to the beer side of things, that'll come during pairing dinners served by reps from various Mexi micro brews.
But the real deal when you're beered and mezcaled in Oaxaca? Street BBQ.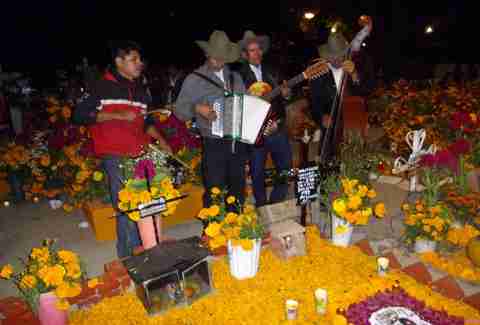 The tour's November 1-9, which means you'll be there during the celebration of Dia De Los Muertos. Time to party on some graves!
And the best thing is, this is the closest you'll get to Señor Frogs the whole time.