6 Weekender Bags under $70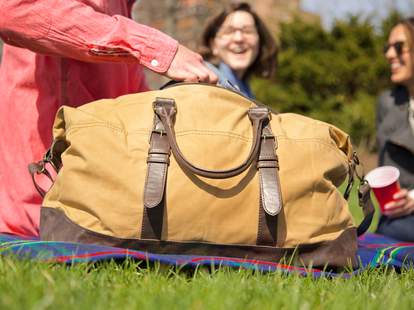 Of All Threads Khaki Canvas Holdall
Like a K'NEX model ferris wheel, your weekend bag should be great-looking, well-built, and sized just right. Plus, it needn't cost a ton of money. Save your cash for what makes a weekend getaway great: the food, the drink, and the digs. Good news is, like Val Kilmer at an all-you-can-eat buffet, you've got options. These bags are all equally stylish and functional, and fulfill the necessary requirements of a "go-to" bag. And if you want even more options, check out our whole collection.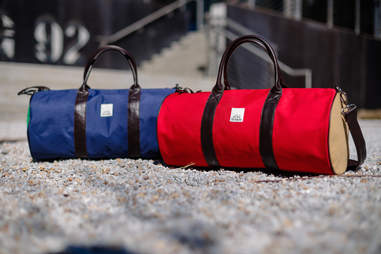 Weekenders are designed to haul the perfect amount of stuff for two-day getaways (or for an hour at the gym — whatever). An extra pair of shoes, a change of clothes, a jacket, a shaving kit, a book, and maybe even a hat (if you're really looking to go wild). 

The minimalist's bag, built to hold your goods without any extra bells and whistles. The two zip pockets, nylon outer, and twill lining will keep your gear protected and safe while the earth tones lend themselves effortlessly to an understated sophistication. Basically, this bag looks damn good.