Permanently grounded in Manuel Antonio, Costa Rica, this Airbnbest is a retrofitted, fully equipped, carry-on-friendly vintage Boeing 727 fuselage. In the good ol' days, this guy shuttled passengers for South Africa Air, but now it's settled in as a unique hotel perched 50ft up in the jungle treeline.

From the hardwood deck on the plane's right wing, you'll take in scenic ocean and jungle views and make snide comments about how bad the left wing sucks.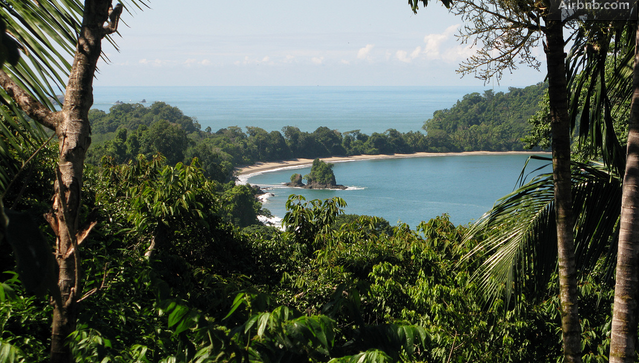 That is some serious viewage.

While there are two air-conditioned bedrooms, the airplane can handle up to six, and is furnished w/ hand-carved teak furniture from Java, Indonesia.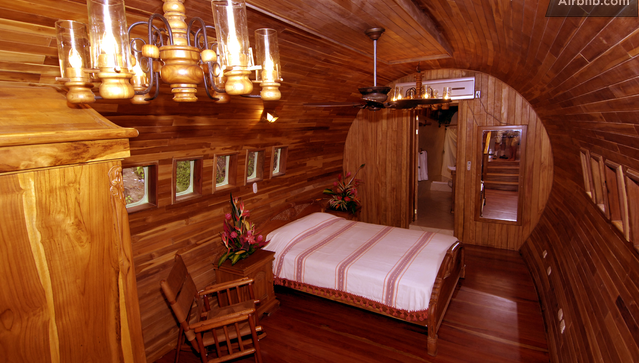 From cockpit to the tail, the whole thing is paneled up with Costa Rican teak, which still hasn't really gotten over the fact that they imported stuff from Indonesia.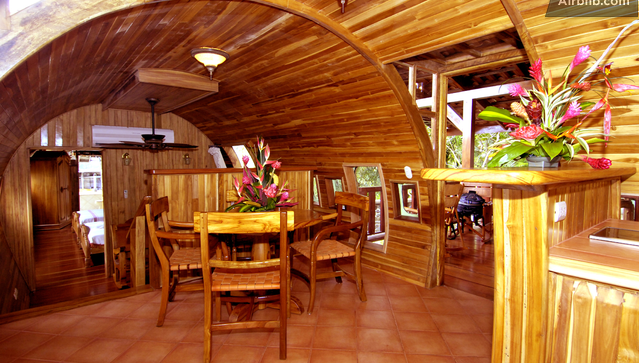 The converted plane also features a flatscreen TV, a kitchenette, and a dining area/foyer, so the only thing it's really missing is some smoking-hot stewardesses serving you.