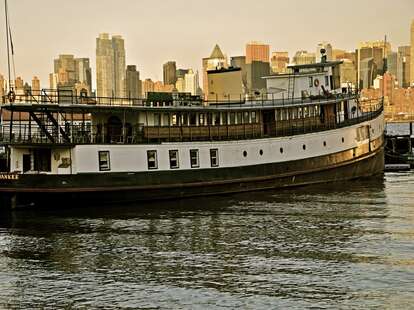 Behold The Yankee -- the oldest known ferryboat in the country, which in a former life used to haul immigrants to their new (way-more-awesome) country, and's now a converted boatel that warmly welcomes foreigners on a slightly less-permanent basis.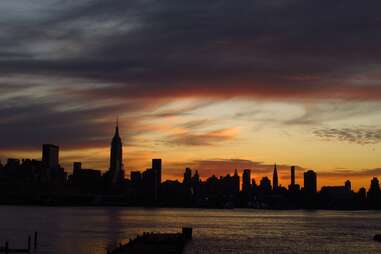 She's currently permanently moored in Hoboken, and boasts an unobstructed view of Manhattan, which they claim is "merely seven minutes away by ferry".
She may no longer be seaworthy, but you can still do some surfing.
The Yankee was originally built in 1907 in a Philly shipyard, and they had the surprising foresight to leave room for WiFi & aircon, along with their indoor fireplace.
She's got five cabins, sleeps 16 people, and has "1.5 bathrooms", presumably meaning you can't quite do a number two.
During WW1, the boat was commandeered by the Navy to hunt for German u-boats, but she's now on the lookout for German tourists.
In the '20s, she was then recommissioned for use transporting immigrants to and from Ellis -- this space can now be used for hungry, huddled masses.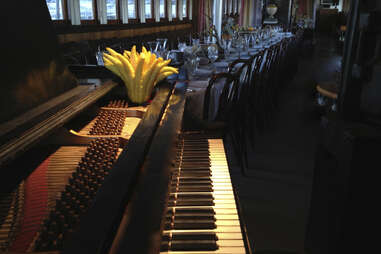 During WW2, troops & armor used to be tanked around in here. Now, thankfully, the only majors are the chords.
They even have a chicken coop up top, because not everyone got to fly over here.