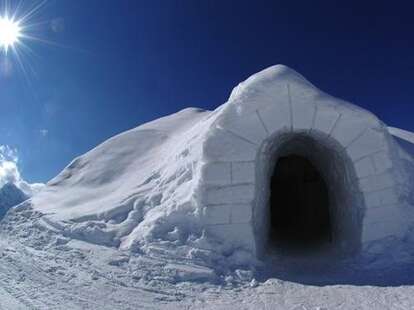 Pop quiz: when does it not suck to go on vacation and find your hotel still under-construction? When you're going to Mâcot-la-Plagne, in which case your room is literally being made out of water, and in a state of constant construction!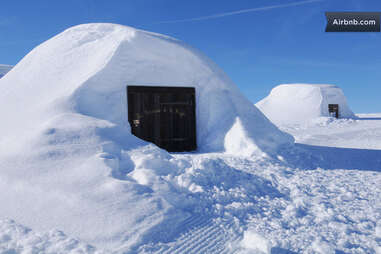 It's in The Alps facing Mont Blanc, and at 6948ft above sea level, the bellhop is gong to earn that dollar taking your bags up.
The inside can accomodate up to five people sleeping in the same snow-bed, though don't be surprised if everyone's a little frigid.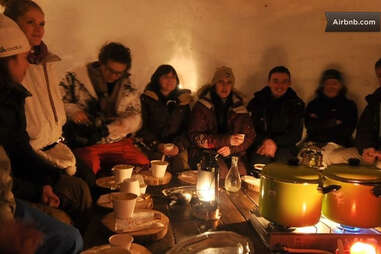 You'll also get a guide, who'll take you on a tour of the local slopes & forests, then back inside for hot wine & fondue "prepared by our cheese French champion" (?), which is saying something.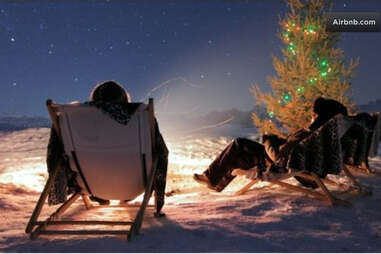 There's plenty of skiing/snowboarding going on around you, and your guide will sleep in the igloo village with you like a true Eskibro, so rest assured knowing that the "cheese French champion" probably won't come bust in your slumber party... probably.