Sure, having your own private island used to only cost a few measly beads, but now, thanks to massive bead inflation or something, they all go for crazy unaffordable amounts. Except, that is, Nanuku Levu Island.
Giving you an entire 10 acres of white sand & "hundred-year-old" palms that constitutes the island to yourself, Nanuku's Fijian paradise is 15mi from its closest neighbor (a seven-star resort), and yet, with a couple of buddies, costs less than your average hotel.
The place has two houses (or "bures" as they call them there) right on the beach. This bi-level sucker sleeps six and has "Fijian-style louvered windows which lazily let the sunlight filter through", unlike their harder-working Venetian cousins.
The second house has room for four more, and actually has a kitchen, which is quite important, given the lack of restos in a, oh, one-hundred-mile radius.
The surrounding water's actually part of a wildlife sanctuary that's "home to some of Fiji's most exotic creatures", including hawksbill & leatherback turtles, and, judging by this photo, fanged clownfish.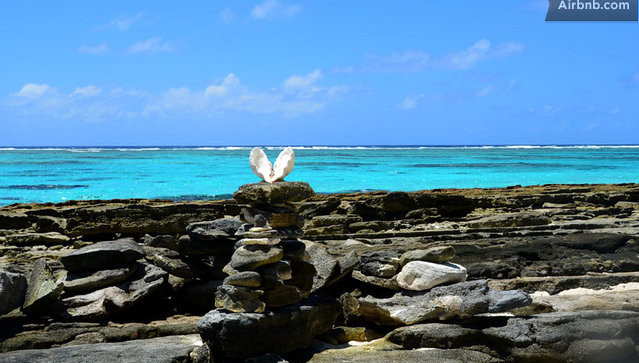 Like many a liberated woman, they're pretty proud of their giant clams.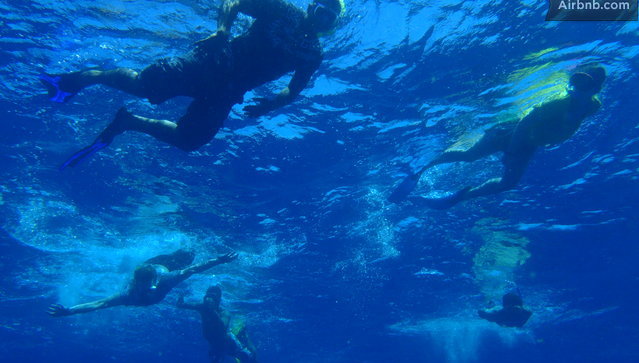 They'll throw in diving gear, snorkels, and kayaks for free, and spear guns & fishing rods for a little extra, unless of course you get to the spear guns first.
Oh yeah, and you'll also get a local guide/housekeeper and your own boat, though there's a larger vessel on-call 24/7 should you need to quickly bead it.