Stunning pics of the world's airport runways... from the sky, of course
Unless you're a commercial pilot or a dude who spent too much time in high school playing Flight Simulator II on your Commodore 64, you probably haven't given much thought to airport runways. 
Brooklyn-based designer Lauren O'Neill is neither, but that hasn't stopped her from becoming totally fascinated by them. So much so, in fact, that she took to Google Maps to find airports she's visited and -- "enamored with the imagery" -- turned bird's-eye screenshots of their runways into a series of art on her Tumblr called "Holding Pattern".
"I was so intrigued by the composition of the pavement markings and flurry of cargo carts and taxiing airplanes, I shot [the runway] on my phone and remember thinking that I'd love to see this from above", O'Neill told Thrillist, in an email. "As a graphic designer, I'm really drawn to the patterns, linework, and typography on the tarmac".
While a runway might not look like much from the terminal window, "Holding Pattern" reveals the intricacies and haphazard beauty of that overlooked, seemingly drab space. Who knew runways were actually spectacularly gorgeous? Other than O'Neill, of course.
For shots you can't post to Instagram from your window seat, check out the series below.

Zurich Airport, Switzerland
McCarran International Airport, Las Vegas
Barcelona-El Prat Airport, Spain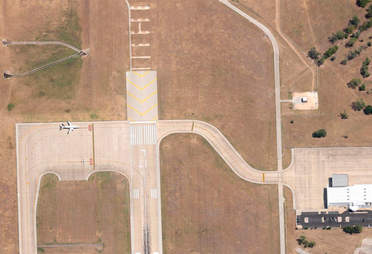 Austin–Bergstrom International Airport, Austin, Texas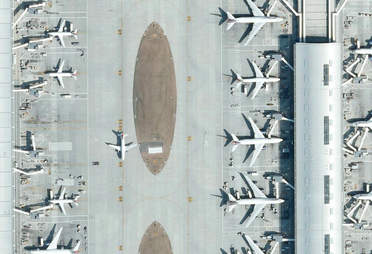 London Heathrow Airport, UK
Madrid-Barajas Airport, Spain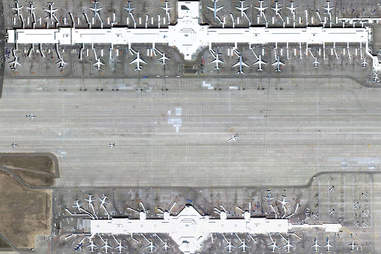 Denver International Airport
Ronald Reagan Washington National Airport, Virginia
O. R. Tambo International Airport, Johannesburg, South Africa
Lisbon Portela Airport, Portugal
Copenhagen Airport, Denmark
Luxembourg Findel Airport, Luxembourg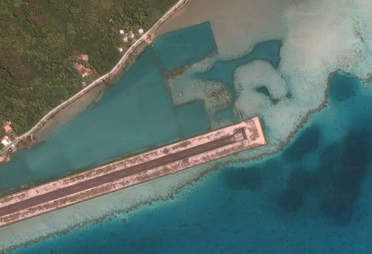 Raivavae Airport, Austral Islands, French Polynesia
Charleston International Airport, South Carolina
Cleveland Hopkins International Airport, Ohio
Chloe Pantazi is an editorial assistant on Thrillist's travel team. Yes, that's a British accent. No, she doesn't watch Doctor Who. Follow her on Twitter at @ChloePantazi.