I thought someone had messed up and assumed "ORD" was the code for Orlando. When I looked at my mileage statement and saw I'd received only 215 miles for flying from Miami to Chicago, I called the airline's customer service to find out what happened.
"We've switched to a revenue-based system now," the rep told me. "So you only get a percentage of the miles based on the fare you paid."
Fuck. That.
Used to be, you'd earn air travel perks based on distances flown, not dollars spent. Now the legacy carriers -- United, Delta, American, and whatever airlines they've absorbed -- have taken their part of "loyalty" out of their customer loyalty plans, taking lots of the value (not to mention fun) with them. But one airline is still giving 100% credit no matter how big or small the spend: Alaska. And now that it has completed a $4 billion merger with Virgin America, there's little reason for anyone to be "loyal" to the legacies ever again. Here's why.
The great Alaska Airlines Mileage Plan hack
I've been an Alaska Airlines Mileage Plan member since I was 10, when my family moved to Seattle and my mom signed us up. Living in Miami now, I still use Alaska as my frequent-flyer program of choice, not because I enjoy using an airline with just one flight a day in my hometown. Rather, I stayed because Alaska partnered with American, Delta, and other airlines that flew to South Florida.
But no more. Now with the merger coinciding with American and Delta watering down their programs, I won't be flying those carriers much.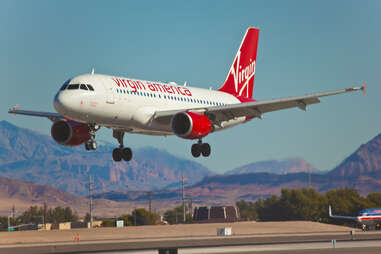 Now, instead of being relegated to Portland and Seattle if you want to fly a decent airline and get full miles on a West Coast flight, everything has opened up. The Virgin hub in San Francisco means major East Coast cities -- New York, DC, Boston, Miami -- can go pretty much anywhere on the West Coast and still get full mileage credit. (On a superior airline, no less.) And with connections through Alaska flights, Virgin customers can now reach smaller airports all over the American and Canadian West.
Then, when you want to fly somewhere those two airlines don't go, you can redeem all those miles you racked up. You can even spend them, at full credit, on American. Funny how that works, AA.
Buckets of miles, plus easier rewards
For now, the merger of Alaska and Virgin looks like the rare mash-up that might benefit customers. Virgin miles, for instance, are credited at 100% on the Alaska Mileage Plan for even the cheapest fares, and up to 150% for the most expensive coach fares. That's literally four times the miles you'd get on other airlines. (A recent Miami-to-Seattle trip netted me 2,717 miles flying up on Alaska, and 635 coming back on American.)
You might think Alaska would jack up the cost of awards tickets to compensate for all the new miles it'll be awarding with the merger. Nah -- so far, so good. Alaska actually DROPPED the costs of awards travel, some dropping by more than half. HALF, Eddie. HALF.
Starting in January, you'll be able to apply those miles to Virgin flights as well. Worth it for the safety videos alone.
Loyalty has to be a two-way street, even in the sky.
So, to recap, Alaska just opened up full-credit mileage on all Virgin America flights. That means Mileage Plan members can fly either of the two most tolerable large airlines, all over the country, and get credit for the miles they actually fly. Then they can redeem fewer miles to get the rewards. Sounds unbelievable, but maybe this is how the new kids keep the heat on the legacy carriers.
Even if you don't live in Seattle, or ever plan to go there, sign up for an Alaska Airlines Mileage Plan account. That is, if you're sick of bigger airlines treating you like cargo with a pulse and want to exercise your option to vote with your wallet. Loyalty has to be a two-way street, even in the sky. Maybe, just maybe, they'll learn from Alaska and Virgin's example.
*Yes, cult-of-Southwest, before you jump down to the comments and say how great SWA's rewards program is, and how it doesn't charge to check bags, and how it invented penicillin and gives 90% of its profits to starving orphans, I know. Southwest is the great asterisk in any conversation about "the airlines," so let's just leave it at that.
Sign up here for our daily Thrillist email, and get your fix of the best in food/drink/fun.
Matt Meltzer is a staff writer at Thrillist who fully expects all his "partner" miles on American to mysteriously vanish tomorrow. Follow him on Instagram @meltrez1.