Recommended Video
Check out the Horrifying Hotel that Inspired 'The Shining!'
Welcome to Alnwick Garden. The pet project of the Duchess of Northumberland, its epic, sprawling grounds are home to an ornamental garden, a rose garden, and Jamie Oliver's Ministry of Food.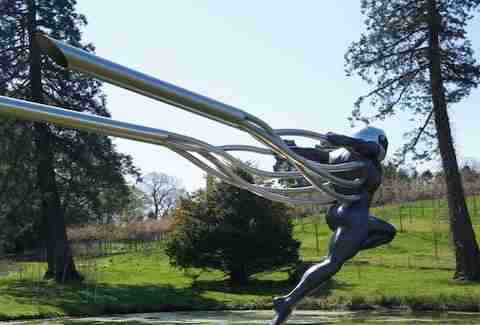 A harbinger of the terror that lurks there, you'll be greeted by this striking depiction of Icarus with his massive electric whisk melting wings.
These are the gates to the most interesting garden in the world. If you don't heed the warnings on them, you will end up like this guy: in a white suit after Labor Day DEAD.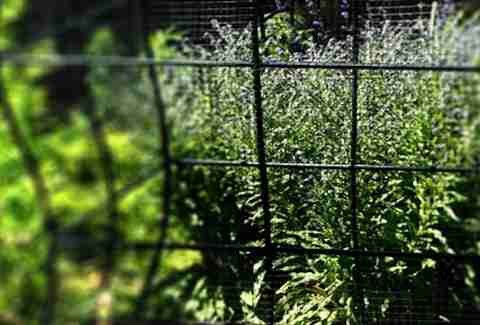 If the garden's fence begins to look like this once you're inside, then you totally didn't heed the gates' warnings did you?
Should the fact that the Poisonous Garden is enclosed by a seriously fortified black fence with a massive skull and crossbones on the gate not be enough to remind you that its contents are lethal, each species is clearly marked as such.
Ironically, the Helleborus Orientalis, AKA the Lenten Rose, was formerly used to cause vomiting after poisoning... Talk about self-fulfilling prophecies.
That's Helleborus Niger. It's really beautiful, so long at you don't put the root in your mouth, because eating it "will be the last thing you do... before dying horribly".
Fun fact! If you eat even a single seed from ricinus communis, the plant used to make castor oil (and possibly Arby's), you will be overtaken by nausea, severe vomiting, convulsions, and subsequent disintegration of the kidneys, liver, and spleen.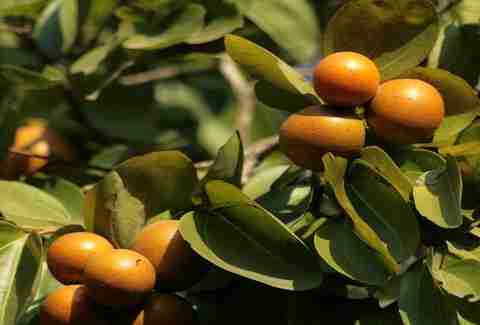 Those tasty-looking little berries? Why they're just the fruit from nux vomica, AKA strychnine, the most dastardly of all crime novel poisons.
And just when you think it couldn't get any more deadly... honey bees! JK! That is, unless you're allergic. In either case, it's probably best not to eat these either.