Ksenia Ragozina/Shutterstock
Ksenia Ragozina/Shutterstock
An American's Guide To Quito
If you have a list of places you need to visit before you die and Ecuador isn't on it -- you better sit down and prioritize. Because we know you're always up for a good time, we went ahead and spoke to some Quito locals to make sure you have an amazing time.
We used their insight and rounded up the coolest places you need to visit while you're in town to give you the best possible experience as an American abroad. Get ready to sample cuisine like fresh ceviche and comforting stews, hike trails up active volcanoes, and party with locals and tourists alike. You'll be warmly welcomed.
It's all about the Mariscal district for the best partying in Quito, and more specifically, Plaza Foch. From wine bars to salsatecas, pub crawls to live jazz, the nightlife in the Mariscal district is varied and wild, and hey, who knows, you might even pick up some Spanish while chatting up the bartender.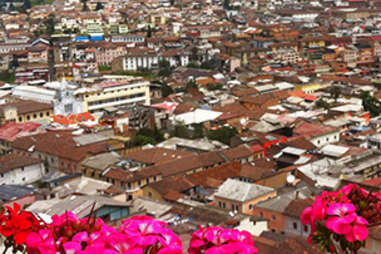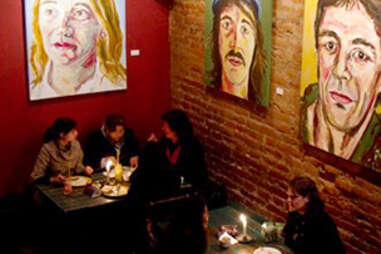 How to get to Quito
So how does one get to this paradise of good times and deliciousness? You could embark on a journey that involves a beat up old bus and an alpaca, or you can just fly nonstop to Quito from Fort Lauderdale with JetBlue. Simple.
If you're going to cut corners somewhere during your vacation, you better not touch that food budget. Quito is home to hearty stews served over rice, roasted clams, pernil sandwiches, and the classic shrimp ceviches. This is the city's version of down-home cooking, and you need to get all up in that. Oh, and don't forget the fresh juice bars all over the city. Get some guava in ya or go home.
Once you've been fed and watered (and watered and fed) get your best waterproof jacket and head to some of the sights you can't miss if you've got a single adventuring bone in your currently ceviche-filled body. You can't go back having done nothing but stuff your face, after all. (You totally could, and who are we to judge.)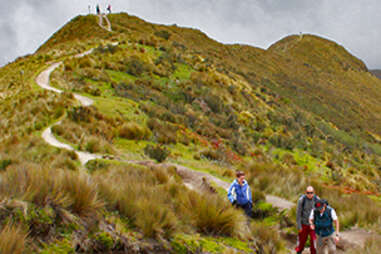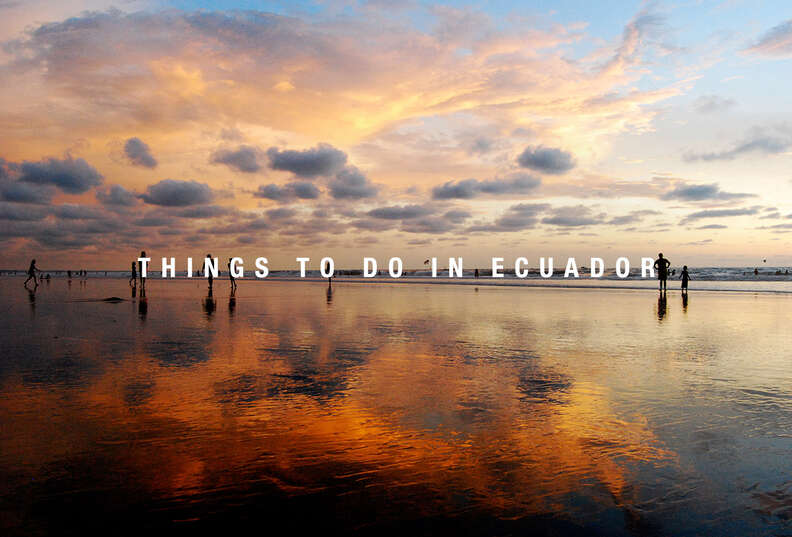 Though Quito is a great introduction to the rest of the country, there's more to Ecuador than this one city. The marshes of the Amazon, the perfect tubing waves of the Pacific Coast, the biodiversity of the Galapagos, and the terrifyingly awesome glaciers of the Andes each have to be experienced for their scope to be understood. Get your galoshes on -- you're not in Quito anymore.