Venture into virtually untouched & unknown Indian country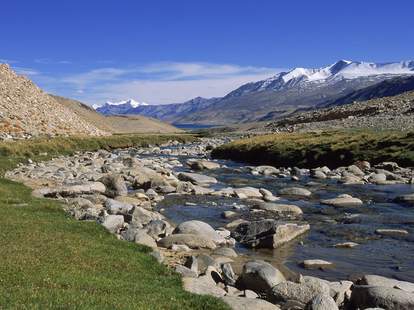 Instead of tackling that old New Delhi experience, check out this 10-night trek from the folks at Black Tomato, which delves into the "virtually untouched and unexplored" lands around Ladakh, and the less-travelled Northern valleys and villages of India.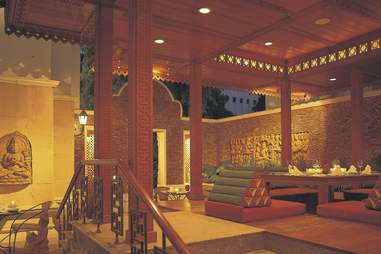 Begin the trip with a stay at the Imperial in Delhi. The luxury hotel's lush gardens are the last manicured thing you'll see for quite some time.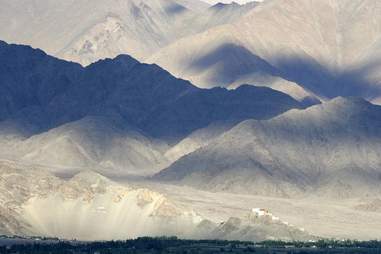 After leaving the city, you'll take in the dramatic landscape of Ladakhi.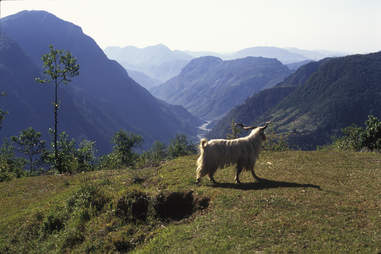 Along the way to 4300m (14,000ft) in the Indus Valley, you occasionally bump into these goats wandering being all baaaaaaahd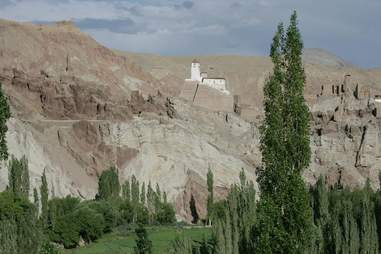 In addition to those goats, you'll pass by other inhabitants of the region, some of whom reside at this bashful Diskit Monastery.
Rest your head at night in the town of Eego at the Shakti Ladakh houses. Each comes with a sun terrace for... sunning, or taking in the high plateaus & peaks of the surrounding mountains.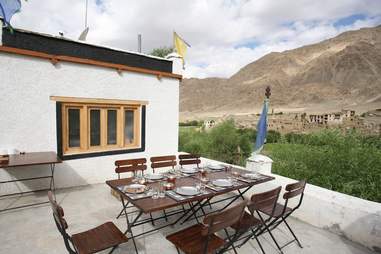 And while viewing said... views, enjoy a bit of breakfast prior to your next desto.
Established in 1515, the Phyang Monastery is filled with shrines and bronze idols (like Carrie Underwood?) dating back to the 14th century.
Finish things up with a few nights camping around the Sakti valley, enjoying various picnic lunches from your private chef before returning back to Eego, which is hopefully you've learned how to check after 10 days of monasteries and tranquility.