Everything about April Fools' Day is a joke. But not a funny one. And because you pretty much can't trust anything you read today -- except this article, of course -- we rounded up the most foolish, downright stupid pranks the travel world's trying to pull today.
From selfie shoes to hoax plans for an on-demand street boat service, these 10 ridiculous stunts are fooling no one.
According to The Telegraph, Italian authorities are pissed about plans to convert the Leaning Tower of Pisa into a swanky hotel called 3.99 Degrees... because it'd boast 360-degree views? The rooms would have names like Leonardo, Michelangelo, and Raphael, though guests should be warned that a top-floor room costs $53,800. And they might have trouble standing up straight/not falling out of bed. 
Verdict: Stupid.
Google Japan introduces keyless keyboard
Japan may be known for its advanced technology, but the country's latest invention just blows. Literally. Google Japan's keyless keyboard, for when you're too lazy to type with your fingers, is essentially a high-tech party horn that you blow into to type; you can apparently control the letters you type depending on how strong you exhale. OK.
Verdict: Breathtakingly bad.
 
On April 1 only, Uber users in Bangkok can ride in a boat, and use the promo code "HELPIDONTLIVEONAHILL" (ha ha) to get a discount. But here's the catch (y'know, other than this not being real): the boats sail on the streets. Where they're going, they don't need roads.
Verdict: Uber pointless.
There's about to be more celebs packing on more pounds than when Christian Bale finished filming The Machinist. The UK's Sun newspaper reported the British pound is about to get a whole lot more interesting, featuring celebs including Simon Cowell, David Beckham, and Helen Mirren (as the Queen, of course) replacing Sir Edward Elgar, George Stephenson, and the Queen on the country's banknotes. 
Verdict: Worthless.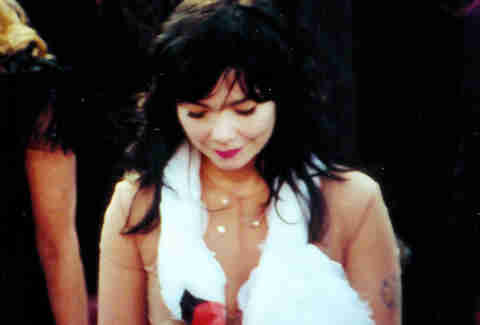 You don't need to go to Björk's MoMA show to know the woman's bat-sh*t crazy. But in case you're looking for a more permanent reminder, you'd soon be able to find it in Hljómskálagarðurinn, Iceland, where "an experimental Björk amusement park" is planned to open. According to Karl Biesenbach, the brainchild of the MoMA exhibit, "Björk Park" will be "an immersive audio and visual experience," kinda like trying to figure out what a Björk performance was back in 2001.
Verdict: Björing.
Honda's latest model, the HR-V, comes with 10 selfie cameras installed inside and outside for today's self-obsessed driver who wants to capture the different faces they make whilst driving. At least it gives everyone stuck in traffic something to do. 
Verdict: Self-inflicted damage.
Speaking of portable selfie products, here's another new to the market: selfie shoes. This pair has a slot by your tootsies that's wide enough to fit your iPhone; to take a photo, simply raise your (left or right) foot to your desired angle, and click with your toe to capture your shot. The selfie shoes (shelfies?) also free up your arms, giving tourists new opportunities to annoy everyone.
Verdict: Kick them to the curb.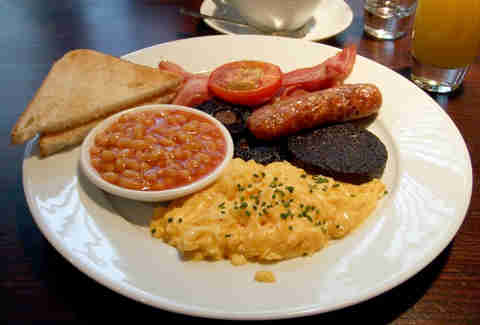 Benidorm, a popular resort in Spain's Costa Blanca, has surely upset thousands of British tourists after announcing a ban on Full English breakfasts, in an effort to "clean up" its reputation. The tourism board has said it'll try swapping the British fry-up with tortillas and other Spanish fare.
Verdict: Tasteless.
 
Speaking of British things, who knew people in Hong Kong watched Downton Abbey? That must be why HK Magazine "reports" that the period TV series was filming in Wan Chai, on Hong Kong's northern shore. "Head to the corner of Lockhart Road and Luard Road for a glimpse of the Dowager Countess, Barrow and co," the magazine misinformed its readers, fooling and amusing no one. 
Verdict: Shoot this joke down.
Earlier this week, Richard Branson announced Virgin America's entire US operations would move to Branson, MO, after discovering the city's founder, Ruben S. Branson, is a distant relative. Now the company's gone Branson-mad, with a new flight service through the small, Midwestern city, plans for the next Virgin Hotel, and a plane called "Jolene" because the Dixie Stampede's a huge deal in Branson. Giddy up.
Verdict: Not even Sir Richard can save this one.