The Ashley Madison Hack Reveals Which Cities Cheat the Most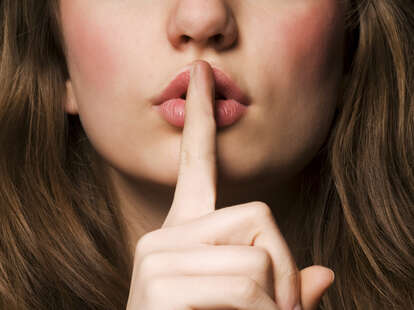 Well, it finally happened: following Ashley Madison's much-publicized hacking scandal last month, account details for the extramarital affair site's nearly 32 million users have finally been leaked for all the world to see. Yikes.
Regardless of how you feel about the leak, the info dump presents a fascinating resource for whoever's willing to look through it all -- which is exactly what the folks at Dadaviz did, sifting through the sea of data to create a list of the 25 cities with the most registered Ashley Madison users in the world.
São Paulo tops the charts with a whopping 374,542 accounts, over 100,000 more than the next-highest city, New York (268,171); Sydney, meanwhile, rounds out the top three with 251,813. Other cities in the top 25 include Houston (186,795), Madrid (135,294), and Miami (109,505), and while Las Vegas barely made it on the list (with only 87,720 accounts), it's surprising anyone needs a website to be unfaithful in Sin City.
Don't be surprised if these numbers aren't reflective of the actual amount of active users on the site, though, since Ashley Madison's been accused of creating thousands of fake female profiles in the past. A cheater's website accused of fudging the numbers: who'da thunk it?
Check out the full list below:
Gianni Jaccoma is a staff writer for Thrillist, and the only time he's ever cheated was at Monopoly. Follow him directly to jail on Twitter @gjaccoma, and send your news tips to news@thrillist.com