Just because college has quickly become a speck in your rearview mirror, doesn't mean you can't cut loose in March. The only difference is that nowadays for Spring Break, you'll sip a small batch IPA or a single-malted something-or-other and go to bed at a reasonable hour, rather than staying up all night drinking cheap beer. Everybody has to grow up some time.
So even though you've retired the wild child inside, you don't have to retire Spring Break. Here are the best places to go now that you're a (somewhat) classy adult.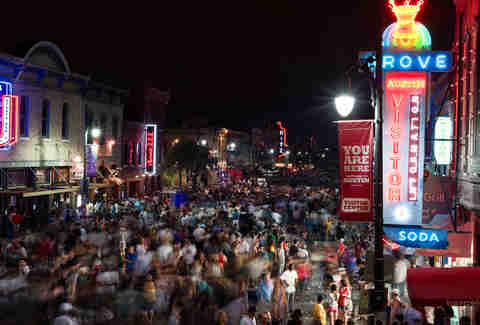 Austin, TX

Why mature you likes it: Austin is its own weird world outside oil-rich Houston, polished-up Dallas, and tumbleweed-blown West Texas. But that's actually a huge undersell. The quirky vibe and awesome Tex-Mex are enough to fill a week (or a life, really), but Spring Break in Austin means SxSW, a giant week-long orgy of technology, music, and film that you can actually afford, now that you're not on a meal plan.
Why college you likes it: All the BBQ/fried things, and beer. And outdoor concerts, which is where you can still probably make out with college girls. The University of Texas is one of the largest in the US, after all, meaning there are many fish in the crowdsurfing sea.
Rincon, Puerto Rico

Why mature you likes it: This is one of the most remote sections of Puerto Rico, far from the mega resorts and beaches of Fajardo (which is where you don't want to be, remember?). When you see surfboard-toting expats drinking cheap beer under thatched roofed beach bars, you'll know you've found the spot. This is where you go to escape the cold, the staff meeting, and the other tourists.
Why college you likes it: Calypso Tropical Café has reggae music, cold beer, and sun-kissed coeds in bikini tops and not much else.
Nashville, TN

Why mature you likes it: Well, for starters, it's Nashville, aka Music City, a time capsule for American music history, and the epicenter for rising stars. Aside from being home to the babes of the fictional Nashville, the real city boasts the Grand Ole Opry and world-famous record store Grimey's. Nashville satisfies your aged music soul. And of course, plenty of bars, boot-scootin', and barbecue to keep you busy for a week.
Why college you likes it: Taylor Swift. Shake it off.
Tulum, Mexico

Why mature you likes it: Tulum has all the stuff you love about Cancun (white sand, blue water) minus all the stuff that now you hate (electric blue drinks and buffets with nothing but carbs). Plus it's beach and jungle, with lots of Mayan ruins, so you can feel like you're getting some culture while you're also getting some sun.
Why college you likes it: Cancun is like… right there. Two words: Señor Frogs.
Portland, OR

Why mature you likes it: If you wear beanies, plaid, and ironic eyewear, you've basically already got the unofficial uniform of Portland. In your old age, you may have even traded in your all-night benders on video games, Mountain Dew, and pizza in for hiking, craft breweries, and talking about how reclaimed wooden furniture really ties a room together.
Why college you likes it: You also wore plaid in college, which luckily, you held on to long enough for it to be cool again. Plus! So. Many. Food trucks.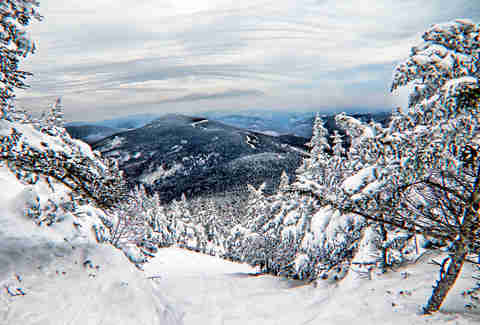 Killington, VT

Why mature you likes it: Seven mountains, 200 trails, and 250 inches of snow each winter. You work out these days to keep your heart rate up and keep your love handles lean, not just doing curls for the girls, so this terrain is child's play. Plus, saying "après-ski" makes you sound so much more sophisticated than, "I'll be at the bar drinking while you're skiing."
Why college you likes it: Bar hopping, then hitting the hot tub with your new, bikini-clad snow bunny besties. Oh, and après-ski, though you're not sure exactly what that has to do with skiing. French is weird.
Dublin, Ireland

Why mature you likes it: It's cheap to fly to Dublin in early spring. Because in case you weren't aware, well, it's like 50 degrees and rains quite a bit. But now that you're not dead-set on lying on a beach, you can brag that you're going to Europe and still have enough money to do stuff when you get there -- like golf, which you've picked up since your formative years. But there's no shame in drinking Guinness and Jameson where they were born. Some things never go out of style.
Why college you likes it: Pubs, Guinness, Jameson, and soccer. That pretty much sums up your college experience.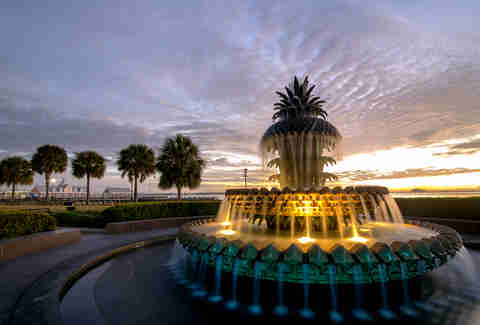 Charleston, SC

Why mature you likes it: You'd take an Instagram of a Hot Pocket if you knew it'd make your friends jealous, which means Charleston is the city for you. It's one long street after another of restaurants full of innovative (non-microwaved), photographable food. Check out Xiao Bao Biscuit for a Southern twist on authentic Asian food, or slurp down every mollusc you can find at Ordinary Oyster Bar.
Why college you likes it: It's still close enough to the South Carolina beaches, if bathing suit time on Spring Break is still really important to you.
 
Playa Tamarindo, Costa Rica

Why mature you likes it: You shop at the farmers market, do hot yoga, and the background of your desktop at the office is a photo of the ocean. Even though that photo came free with your last Windows update, you still enjoy its warmth. Well, in Costa Rica you can kayak, hike, or horseback ride, all around a backdrop of oceans, volcanoes, and jungles. And you get all that in 3-D, without any Excel spreadsheets open over them.
Why college you likes it: You can buy lots of hemp bracelets at the local markets so you can wear them to the office and tell people near the printer, "Yeah, I got them in Costa Rica," so they know you're Bohemian.
New York, NY
Why mature you likes it: You can actually afford to do things here now, like eat at restaurants that serve more than $1 pizza, drink at bars after happy hour is over, and take a cab instead of always riding the subway. Now, splurging consists of eating at a $200/head restaurant in Columbus Circle, rather than sleeping anywhere but your friend's floor in an NYU dorm. And you actually get the appeal of Broadway shows these days.
Why college you likes it: $1 pizza and Happy Hour is always an option. Always.
British Virgin Islands

Why mature you likes it: You and your friends now make enough money that you can rent a beach house that doesn't smell like a high school locker room and lets you NOT have to sleep two- or three-deep in a bed. When you're not grilling mahi mahi from your deck that overlooks the sea while sipping a crisp Chardonnay (you do that now), you can explore the cave-lock rock formations at The Baths National Park.
Why college you likes it: Willy T's is an anchored boat/bar in the middle of a bay that serves lethal cocktails and shotskis. Female patrons are encouraged to take their tops off and jump from the roof of the boat into the water.
Napa/Sonoma, CA

Why mature you likes it: You've learned what the terms "legs," "bouquet," and "mid-palate" mean, and not just as words you had to memorize for a biology final. You know that you like a Pinot Noir from California, but not from France. You're actually kind of an asshat about wine, and wouldn't be caught dead drinking that stuff in the gigantic glass jug. 
Why college you likes it: You don't. You really only go here if you've graduated to asshat status.

Meagan Drillinger is a freelance writer for Thrillist. She pairs a fine Malbec with a McDonald's #2 meal. Follow her on Facebook, Twitter, and Instagram at @drillinjourneys.