No longer just the way your music nerd friend describes the logic of playing Loser towards the end of his dates, Beck & Score is now also a members-only travel co. keen on providing custom luxury excursions to the world's "premier ticketed events", starting with World Cup 2014 in Brazil.
Recommended Video
Rent This Mexican Estate for as Little as $24/Person a Night
While their focus will eventually be on tailor-making itineraries for all "major ticketed events around the world" (ranging from The Masters to the Olympics), the debut run is going to be all about Brazil -- for which the US team is at the top of their qualifying group. Huzzah!
To be there, all you have to do is log on to BeckAndScore.com and let them do the work. When we say "them", we mean Beck & Score's team of travel experts like Luciana Carvalho here, and when we say "do the work", we mean dropping their own exotic jaunting to build a comprehensive World Cup 2014 stay and play package.
They aim to allow a traveler "ultimate flexibility" in choosing matches/destinations, from the first kick in Sao Paulo on June 12 to the championship game a month later in Rio.
They claim they'll be able to hook you up with dope tix (private stadium entrance, preferred seating, access to private suite, food & beverage service, multilingual stadium hostess) to games in any of the 12 host cities within Brazil, and will even tailor-make custom lodging/activity packages in each city. They've already thrown together fully-curated packages in Rio, Belo Horizonte, Sao Paulo, and Salvador, the four hubs they think "clients will enjoy exploring".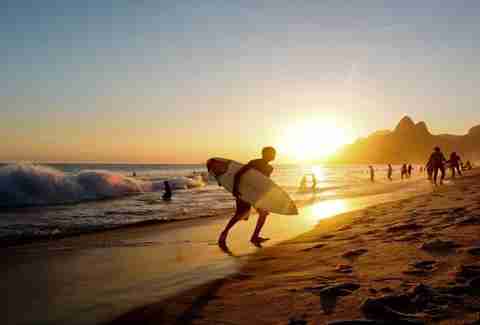 What this means for you is that while all the other global soccer hooligans are frantically looking for some pre-game McDonald's, you'll be rocking private surf lessons in Buzios, or heli tours of Rio.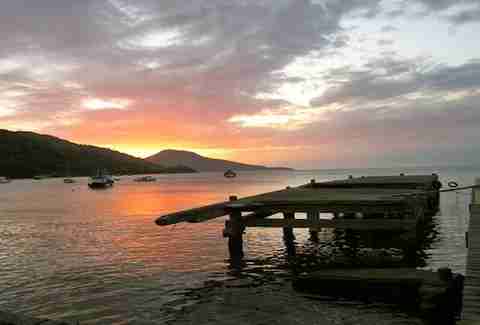 And we haven't even mentioned the lodging yet! You'll be staying on that dock at everything from beach villas to luxe urban hotels, with ever-present amenities like private chefs, and personal concierges who'll probably even bring you a copy of Mellow Gold, should the timing be right to pull the old "Beck & Score".