A few weeks back, we awed (some might say disgusted) you with a lineup of American beers brewed with some pretty crazy ingredients, like pickles, and donuts, and fresh bull nards. This time we're taking it overseas and getting even weirder, if that's possible (it is). From Welsh lamb and mustard, to quinoa and kombucha, here are 11 of the world's wackiest suds.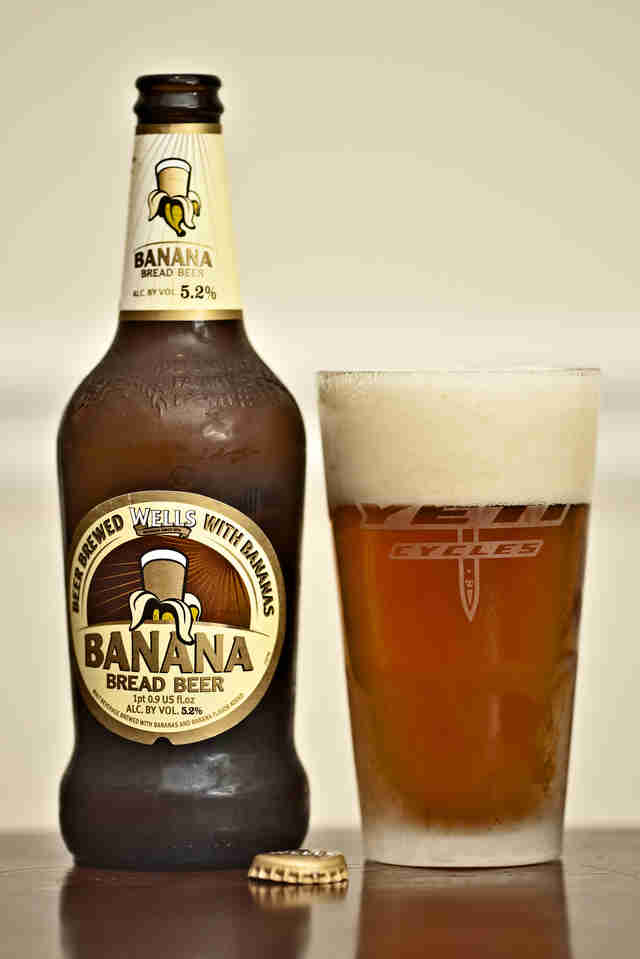 Flavor: Milk
Beer: Bilk, Chitoshi Nakahara (Japan)
Got Bilk? In an effort to help local dairy farmers, a Japanese liquor shop owner produced a 5% ABV low-malt Happoshu that's basically brewed like any other beer, except he added a lot of milk -- like 30% of the entire drink. 
Flavor: Welsh Lamb
Beer: Sunday Toast, Conwy Brewery (North Wales)
Juice from a slow-roasted Welsh lamb is the key ingredient in this one; it's added to the water and sugar during the fermenting process.

Flavor: Cucumber and Mint
Beer: Birra Fresca Cucumber Mint IPA, R & B Brewing Company (Canada)
Allegedly made with over 200 locally sourced cucumbers and plenty of fresh mint, don't be fooled by this refreshing brew's girly guise -- it comes in at 6% ABV.
Flavor: Coca Cola
Beer: Cola, Warsteiner (Germany)
German purity laws be damned, this low-alcohol herb and spice brew is made with 60% original Warsteiner Premium Verum and 40% cola, and is sure to give you a caffeinated kick.
Flavor: Mustard
Beer: Wostyntje Mustard Beer, Brouwerij Smisje (Belgium)
This condiment-flavored dark blond ale is made with candy sugar and mustard seeds; it weighs in at 7% ABV and presumably pairs well with hamburgers.
Flavor: Green tea and yuzu
Beer: iKi Yuzu, iKi Beer (Netherlands)
This super light Asian-style organic brew is infused with green tea sencha and yuzu, a kind of Asian lemon.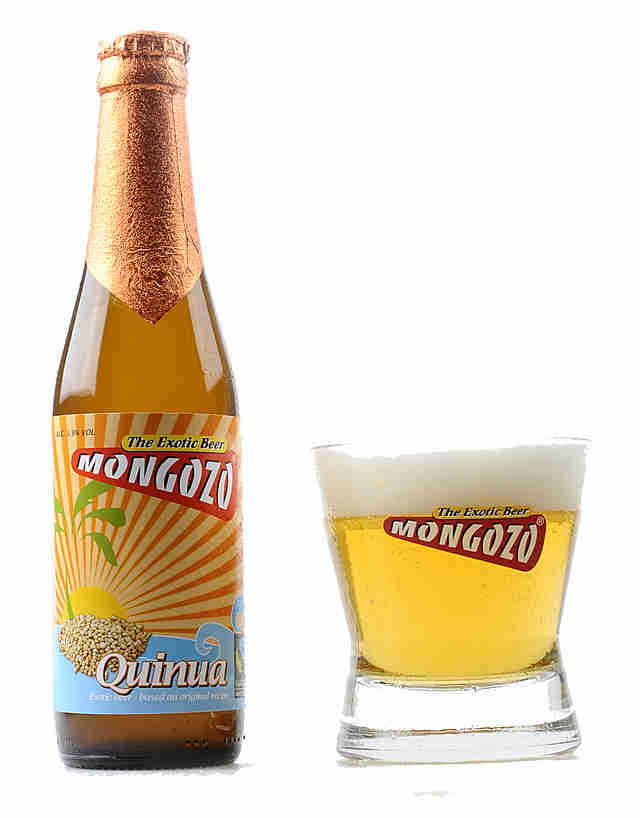 Flavor: Quinoa
Beer: Mongozo Quinua, Mongozo Exotic Beers (Netherlands)
Whether jumping on the health food bandwagon or riffing off the traditional Incan 'Chica', this 5.9% ABV beer is brewed with fairtrade quinoa, and has a similarly bitter taste.

Flavor: Kombucha
Beer: Lambrucha, Vanberg & DeWulf and De Troch Brewery (Belgium)
"Yeast + different yeast = whole new yeast" is the idea behind this beer, which combines year-old house Lambics and specially brewed organic Belgian kombucha tea to achieve a super tart, lemony flavor.
Flavor:Tomato
Beer: Red Eye, Asahi (Japan)
At 20% tomato juice and 80% beer, Red Eye seems like a toned down Bloody Mary. Or maybe a carbonated gazpacho. Definitely a breakfast brew.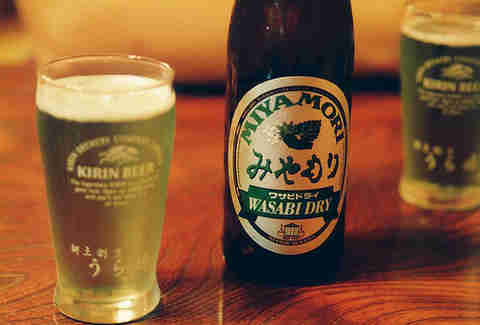 Flavor: Wasabi
Beer: Miyamori Wasabi Dry, Miyamori Brauhaus (Japan)
Unfortunately for sushi and pea-lovers, this light green, super-spicy beer brewed with wasabi has been discontinued.
Sophie-Claire Hoeller is Thrillist's über-efficient German associate travel editor. She has a minor in German Purity Law from the University of Oktoberfest. Follow her @Sohostyle