In theory, the Bachelor Party is a wild, uninhibited, let's-hope-we-don't-end-up-at-Walmart-buying-shovels-and-garbage-bags-at-3am blowout, a bromantic celebration wherein your buddy revels in the dying days of his singledom. In reality, it's a wallet-draining slog in a) Vegas b) New Orleans c) Montreal or d) Nashville, where roughly 200 other groups are also having bachelor parties. Lines are long, restaurants are booked, and the good-looking strippers are all in back rooms entertaining guys with bigger bankrolls.
Here's a thought: Skip the overpriced, overplayed bachelor party destinations in favor of something original. The US -- or even a short flight outside -- has cities chock-full of big steaks, great beer, and all sorts of fun beyond bottle service and g-strings. So get on your group chat and start brainstorming: Here are eight underrated spots to get you started.
Recommended Video
There's a Stock Market-Themed Cocktail Bar in Hong Kong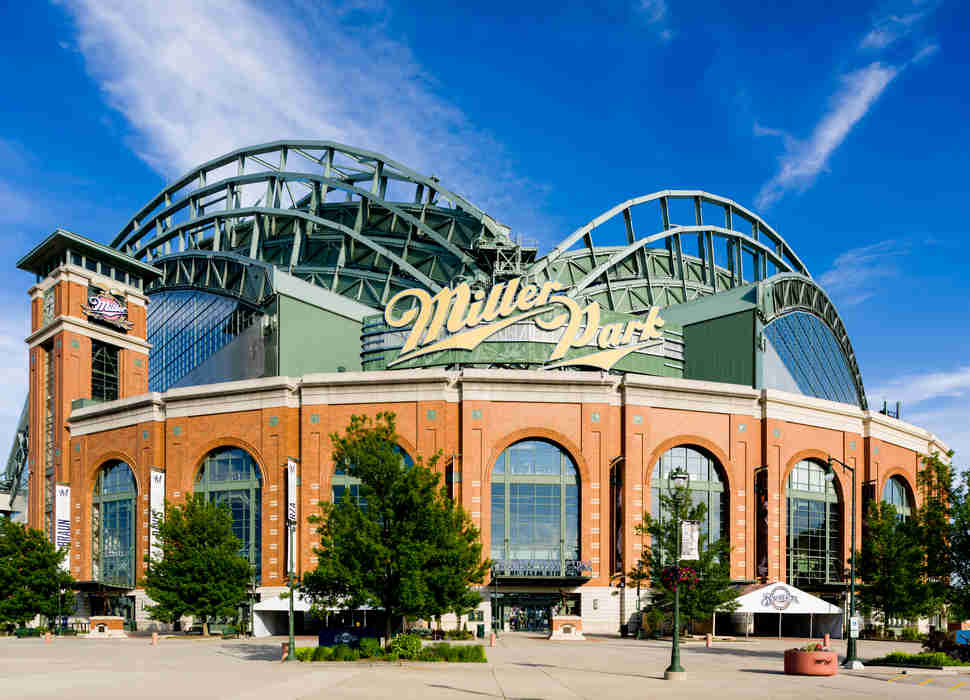 Milwaukee, Wisconsin
Chicago gets a lot of laid-back Midwestern bachelor party love, but Milwaukee is a better alternative. The drinking scene, for starters, is as good as anywhere. This city is so beer crazy, the public parks have beer gardens where you sample local brews in the fresh air and sunshine. There is, of course, the big brewery tour at Miller, but Milwaukee is so cool even the root beer brewery tours are fantastic. A trip through the Sprecher facility features an indoor beer garden with giant pretzels and four samples of any of their beers or sodas. Beyond beer, the craft cocktails at Bryant's and Dock18 Cocktail Lab are staffed by people with a serious passion for making great drinks -- your typical bullshit big-city $17 Old Fashioneds these are not.
For steaks, you can go high-end and chic at Carnevor, someone-dropped-me-in-the-1960s old-school at Five O'Clock Steakhouse, or really any of these meat palaces for the requisite bachelor party dinner. Cap it with a full-blown tailgate for a Brewers game -- which is every bit the beer-soaked trip to Wrigley, but with cheaper seats and fresh grilled bratwurst outside.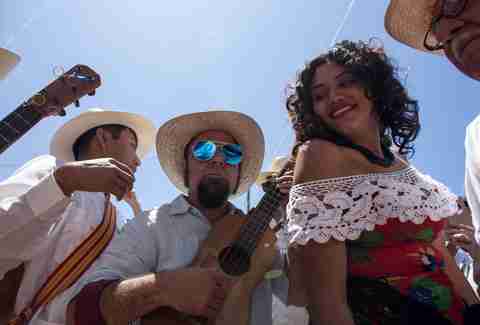 Tijuana, Mexico
Telling the bride-to-be that the bachelor party's in TJ is a shortcut to get the wedding canceled. That's because for decades Tijuana was known as a den of sin where you could get 10 beers, four shots, and a bag of drugs for less than the cost of an LA ribeye. But post-drug war, TJ has evolved into a more sophisticated destination, with breweries like Cerveceria Insurgente, Mamut Brewery, and BCB Tasting Room leading the charge for local beers NOT served in clear bottles. If stuffing your face with tacos in Las Ahumaderas (what Bourdain dubbed "taco alley") isn't upscale enough, TJ is the epicenter of Baja Med, a delicious mash-up of Mexican, Asian, and Mediterranean cuisine at spots like La Querencia.
Still, it wouldn't be Tijuana without some old-fashioned irresponsible behavior. Avenida Revolucion is still awash with whistle-blowing tequila pourers and scandalously cheap drinks. Zona Norte is one of the world's best red light districts -- not that we're condoning such activities. Throw live bullfights and a huge casino into the mix and you've got yourself a better, budget Vegas.
Orlando, Florida
Please hold your "Sure, if the bachelor happens to be 10 years old" jokes. Not only has Orlando turned into a pretty badass city in its own right -- one with some of the best golf courses in America -- the theme parks are just as much fun for a pack of dudes as they are for a middle school debate team. No, the park's not full of strippers and booze, but after coming face-to-face with dinosaurs at Jurassic Park, soaking yourselves on Dudley Do-Right's Ripsaw Falls, and having your face peeled back on the high-speed Hulk coaster, you'll see why this is a better alternative to toxifying yourself for an entire weekend.
That said, there is also some first-rate toxifying to be done in Orlando. Playing "Around the World" at EPCOT might be the best iteration of a drinking game you'll ever play while wearing mouse ears. Sample Italian wines, chug German beers, have a pint in an English pub, sip margaritas at La Cava del Tequila, and cap it all off with some steaks in Canada. Later head to downtown Orlando for some drinks at the rooftop bar at the Amway Center. Like that, the most benign-sounding bachelor party in history just became one of the best weekends of your lives.
Portland, Oregon
Portland has the most strip clubs per capita of any major city in America. And not, like, seedy, degenerate, stigma-inducing strip clubs either. They're just as much a part of the nightlife here as live music and food trucks. The preeminent steak-and-stilettos destination is the Acropolis Steakhouse, where an 8-ounce filet mignon will run you a fat $10.50 with a loaded baked potato. Even if you don't feel like clogging your heart at the tip rail, Portland has a ton of other legitimately good strip club food options to keep you fed all weekend.
Another thing Portland is known for beyond strippers: beer! Oregon is to craft beer what Florida is to mutant alligators. You can easily spend the entire bachelor party hopping from places like Fire on the Mountain (get the wings) to Burnside Brewing Co. to Old Town Brewing (get the pizza). And though Portland is right up there with Austin and Nashville on everyone's list of cities to visit-and-move-to, somehow the bachelor party circuit hasn't quite landed here. Yet.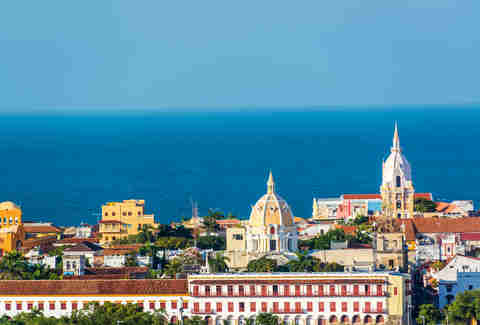 Cartagena, Colombia
Cartagena is a mere three-hour flight from Miami, five hours from New York, and generally six to eight from the rest of the country. No, it's not the closest option, but it's the best bang for your bachelor party buck in the Western hemisphere.The fortified city is historic and beautiful, and while cultural immersion might not be your weekend MO, it's a place you can bring your whole crew that really feels like a full-blown getaway. The food is fantastic: parrilla at Quebracho, fresh seafood at La Vitrola, Asian-Caribbean fusion at Moshi. Meals are filling, savory experiences that cost less than most chain restaurants back home.
Seriously, Cartagena is amazingly cheap, the kind of place where you'll throw down at Bar Babar for a couple bottles at the best tables and walk out with a tab well under $200. Total. If clubbing isn't your thing, there's La Casa de la Cerveza, an outdoor beer bar tucked into the city walls with a sick view of the Castillo lit up at night. Of course, there are the vices most people associate with Colombia, which, while not legal, are certainly plentiful. If you want to party like a soon-to-be-dismissed Secret Service agent on your buddy's last send-off into married life, Cartagena is the best place to do it.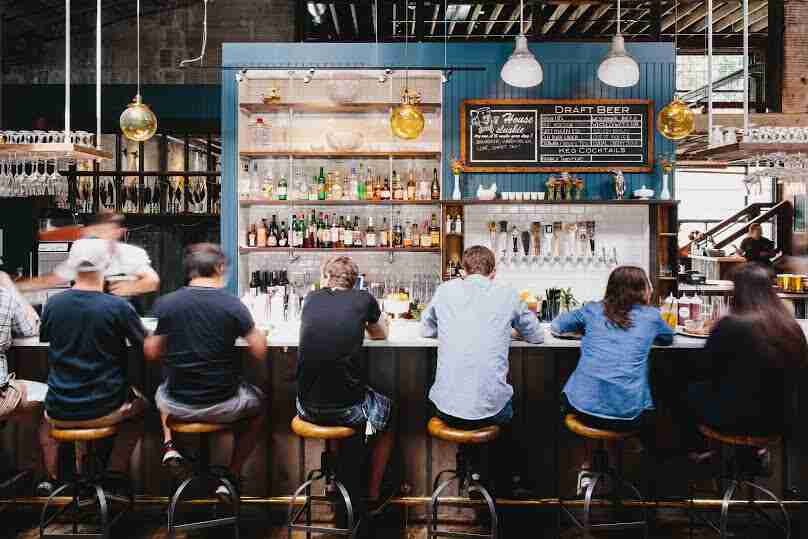 Asheville, North Carolina
Asheville's 21 breweries give it the highest concentration of breweries per capita of any city in America. We don't advise trying them all in one weekend, but grab a map for the Asheville Ale Trail and see how many of them you can notch. The brass beer palace that is Sierra Nevada's eastern outpost is a mandatory stop, but delve a little further and you'll find Ben's Tune Up, where you can drink on a patio furnished with old car seats and other repurposed items. Or Wicked Weed, the go-to for the sour beer buffs in your crew.
Don't waste the day hungover, though; part of the allure of this city is all you can do outside. Asheville is a quick skip from some 2,000 miles of hiking and biking trails (again, we suggest not trying to do them all) and a 60 foot natural waterslide at Pisgah National Forest. Getting to Asheville isn't always easy (typically you need to connect through Charlotte or Atlanta) but if you live in the southeast or mid-Atlantic it's a scenic drive that only adds to the experience.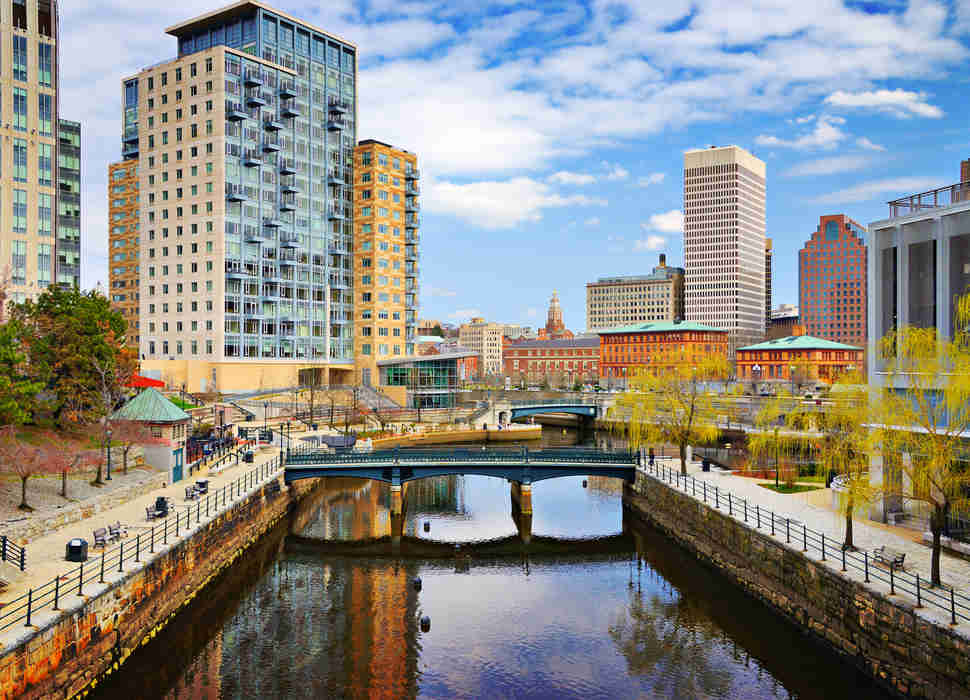 Providence, Rhode Island
A bachelor party in a college city full of cheap drinks and brainy/artsy students is the perfect recipe for a raucous weekend. During the day you can cruise the Providence River, lined with waterfront bars like the Hot Club and Whiskey Republic, where day drinking is as much a staple of summer as half-days on Friday. Once it's time to eat, Federal Hill has the best collection of Italian-American restaurants outside New York, and a big group dinner there will provide you with a solid foundation of carbs for less than $40 per person, with wine.
Nightlife in Providence is fun as long as you're comfortable with a younger crowd. Since it's a bachelor party, we'll assume that's a yes. Grab cocktails at the Rooftop at the ProvidenceG, then hit Ultra and Roxy. They might not be South Beach-level clubs, but it's a lively bottle-service environment at college-budget prices.You'll probably still have cash left in your wallet when you get home.
St. Augustine, Florida
St. Augustine has the same brand of Southern charm that draws people to Charleston and Savannah for bachelor and bachelorette parties, and is one of the country's coolest places to bar-crawl. The watering holes are a little slice of Key West in northeast Florida; they're largely aging, character-driven dives in historic buildings where live music and carefree fun are more important than anything "craft." Hit Shanghai Nobby's for touring bands or the soon-to-reopen historic Milltop Tavern for cold beer overlooking the old city.
St. Augustine's just a short drive down from the legendary TPC Sawgrass and its iconic island green, so golfers can play the course and tour the locker rooms where the greatest golf legends have walked. And of course, this is still Florida. If your party would rather sleep off the hangover in the sand than hit the links, the beaches near St. Augustine and Ponte Vedra are beautiful, largely undeveloped, and perfect for one last horrific sunburn before walking down the aisle.
Sign up here for our daily Thrillist email and subscribe here for our YouTube channel to get your fix of the best in food/drink/fun.