Recommended Video
Please Don't Hang Up: The Best Things to See, Eat, and Do in Seattle, WA
There are some places in this great nation of ours that just are rock 'n' roll. Like New York. Or Cleveland, if you believe the song. Or Detroit, if you believe that other song. But truth be told, you can find rock 'n' roll just about everywhere in America if you do a little digging. And to prove our point, we did the digging -- by compiling this list of the best rock bands from all 50 states.
Take a look, listen, and -- like you did with our best songs about every state -- tell us below where we went horribly wrong.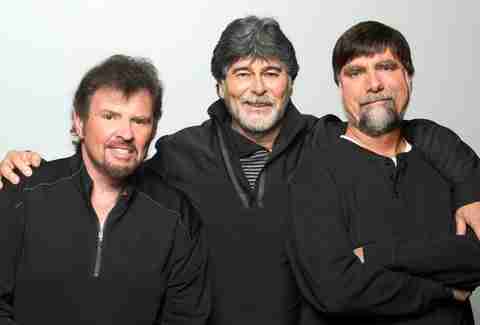 Alabama
Alabama
When you name your band after the state, you're kinda asking to be put in the driver's seat. But in this case, Randy Owen and his cousins Teddy Gentry and Jeff Cook deserve it, as their blend of bluegrass and Southern rock notched them three #1 country hits and seven multi-platinum albums.
Alaska
Portugal, The Man
Though the Last Frontier isn't exactly noted for its burgeoning, well, anything scene, these indie rockers put the largest state in America on the rock 'n' roll map, and even had an album produced by Danger Mouse. The music producer, not the cartoon rodent who lived in a fire hydrant.
Arizona
Alice Cooper
"Alice Cooper" is about as real a name for the guy who sings "School's Out" as "Hootie" is the birth name of the dude who fronted the Blowfish. Though Vincent Furnier eventually adopted the band's name for himself, the Alice Cooper moniker actually refers to the entire group, which originated in Phoenix in the 1960s.
Arkansas
Johnny Cash
Yeah, he wasn't a band. But he fronted plenty of them and pretty much WAS the Tennessee Three. And since you'd probably be hard pressed to name another noteworthy band out of Arkansas, giving the honor to anyone else just doesn't feel right.
California
Guns N' Roses
Trying to name the best band from California is like trying to name the dumbest person in Florida -- there are a lot of qualified candidates. But Guns N' Roses wins for one simple reason: they quit while they were ahead. While many great bands kept making music until they were collecting Social Security (and released some VERY forgettable albums in the process), it's quite possible that Axl and company have never recorded a bad song. As long as we ignore The Spaghetti Incident.
Colorado
30h!3
Once you get past John Denver, the pickings for Colorado are pretty slim. But the auto-tuned, rap-pop humor group gets the nod here over titans like OneRepublic, Big Head Todd, and The Fray. Probably because they give such helpful advice about how to deal with women who may or may not be trustworthy.
Connecticut
MGMT
Anyone who's ever taken a Junior Year business class known this is the abbreviation for "Management" -- which was the original name of the band before they had to shorten it for legal reasons. Unfortunately, there's no proof whether founding members Benjamin Goldwasser and Andrew VanWyngarden, who met at Wesleyan University, actually ever took one of these classes. 
Delaware
George Thorogood and the Destroyers
Delaware's never been a state noted for having much going on (which is probably why someone wrote a book about guys fighting each other for fun and set it in Wilmington), so it makes complete sense that the state's best band's greatest hit is called "I Drink Alone."
Florida
Lynyrd Skynyrd
Ironically, Florida's best band's greatest hit is a song about their home being in Alabama. Then again, the difference between Jacksonville -- where they're from -- and the deepest of the Deep South is pretty much a beach and a pro football team.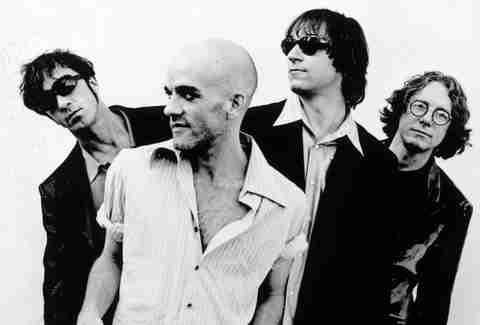 Georgia
REM
What was arguably the best alt-rock band of the hair band-filled '80s hailed from Athens, GA. Which may or may not be the best college town in America, but definitely produces the best music in Georgia.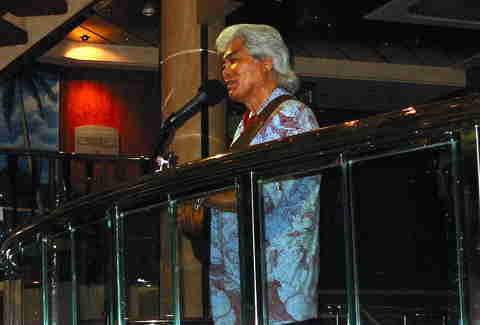 Hawaii
Don Ho
Hawaii is a state that's INSPIRED a lot of great bands. And by a lot, we mean the Beach Boys and whoever wrote the Hawaii 5-0 theme song. But the Aloha State's greatest musician is easily Don Ho, the legendary Vegas/Tahoe act whose Tiny Bubbles LP stayed in the Billboard Top 20 for over a year.
Idaho
Paul Revere and the Raiders
Given that Boise is positioning itself as "The New Portland," this may change as their upcoming music scene grows. But for now, Idaho's best is still a band who's had more members than a Boundary County polygamist has kids, and who released their 28th album Flower Power in 2011.
Illinois
Smashing Pumpkins
Illinois is yet another tough state for picking the top band. And even though these guys broke up when Billy Corgan left to become Pitbull (come on, you gotta admit they look alike), nearly every alt-rock band that's made it big since the 1990s cites the Pumpkins as a major influence. At least to this generation, that makes them tops.
Indiana
The Jackson 5
Sure, they may have been completely dysfunctional and downright creepy as a family, but as a band? When you produce two first-tier pop stars AND Tito Jackson, you'll probably hold the title of Indiana's best band forever.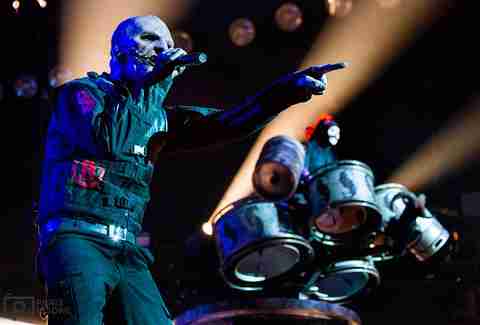 Iowa
Slipknot
If you're going to be the best band from a state as sprawling as Iowa, you're gonna need more than four or five band members to represent. These masked metal rockers went nine deep for the better part of a decade, allowing them to perform some of the most high-energy, creepy-costumed metal shows of the 2000s, and notch a Grammy in 2006 for their performance of "Before I Forget."
Kansas
Kansas
Even though everyone who's ever seen Old School insists on ruining "Dust in the Wind" by yelling "You're My Boy Blue" as if they're the first person who thought that was funny, it's still a tear-jerker every time you hear it on VH1's 40 Greatest Softsational Soft Rock Songs of All Time.
Kentucky
My Morning Jacket
Some great country bands have come out of Kentucky, and the Kentucky Headhunters were about as Southern Rock as you can get. But when you play a four-hour set at Bonnaroo that starts at midnight, well, that's the kind of stamina that pushes you over the top.
Louisiana
Neville Brothers
New Orleans may be America's Jazz capital, but when it comes to popular music, nobody's repped Louisiana better than Art, Charles, Aaron, Ivan, and Cyril. Nobody. Their easy-listening tunes have been the soundtrack for the conception of pretty much half the millennial generation, and they've collaborated with greats like Carlos Santana and Branford Marsalis.
Maine
Rustic Overtones
It's an easy call in Maine, where this one-time Portland cover band not only claims the honor of having a song on a Rob Schneider movie soundtrack ("Hardest Way Possible" on Animal) but was also the first band ever to perform live on Sirius/XM radio in 2007.
Maryland
The Orioles
This band actually pre-dates the modern version of the professional baseball team, in case you thought these guys just REALLY loved Cal Ripken. The Baltimore R&B fivesome are generally regarded as the first group of that genre in music history, with hits like "It's Too Soon to Know" and "Crying in the Chapel."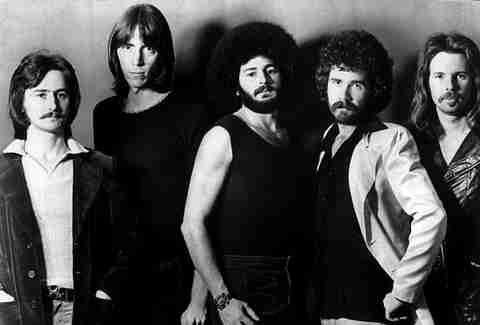 Massachusetts
Boston
They may have been "just another band out of Boston," but they produced feel-good rock that was more organic than contemporaries like Foreigner or Journey. Not only that, but their debut album pioneered the use of technology and synth sounds in rock 'n' roll.
Michigan
Bob Seger and the Silver Bullet Band
Yes, Detroit launched not one, but TWO entire genres of music. Still, no band from either brought the kind of influence that Seger did. And even though his two most famous songs involve a Chevy commercial and Tom Cruise dancing in his underwear, his lyrics continue to ring true.
Minnesota
Prince and the Revolution
If Bob Dylan had bothered to share any of the glory, his band would've topped this list. That said, Prince has had, without a doubt, the furthest reaching direct influence on music today. Also, let's not forget that he once changed his name to a symbol.
Mississippi
3 Doors Down
The revival of Southern Rock can be pretty much credited to these guys from Escatawpa, who burst on the scene with their hit Kryptonite. And their song "When I'm Gone" became an eye-welling anthem for the first soldiers headed to the war in Iraq.
Missouri
Ike and Tina Turner
Just for, like, a second, try to ignore everything you learned in What's Love Got to Do With It and listen to the music this duo put out in the '60s and '70s. The hard-charging R&B sound made Ike and Tina concerts some of the best of the era, and launched an even more legendary solo career for Tina. Also, Kevin Nealon, Ike totally didn't mean it. 
Montana
Silkworm
Though this band wasn't a particularly notable entrant into the rock scene of the 1990s, when your drummer is killed in a car accident by a driver trying to commit suicide and your band becomes the focus of a documentary called Couldn't You Wait,  it definitely elevates your legendary status.
Nebraska
Bright Eyes
Give Conor Oberst (who pretty much IS Bright Eyes) credit: he didn't use up too much creativity naming his first album, A Collection of Songs 1995-1997. Instead he saved it and -- after performing alongside Bruce Springsteen and R.E.M. -- landed two songs at the top of the Billboard Top 100 singles sales in 2004.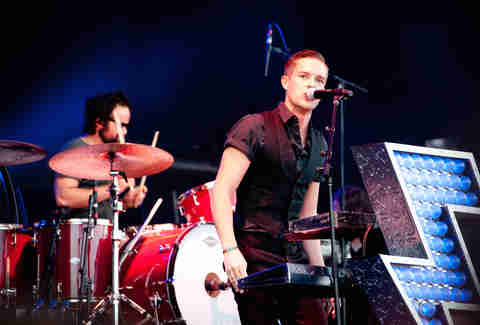 Nevada
The Killers
Who says music in Vegas is relegated to cheesy lounge shows and fist-pumping Ultra DJs? These Vegas natives burst on the scene in the mid-2000s with their "these lyrics make no sense" hit "Somebody Told Me", which, ironically, led to them becoming the first rock band to ever perform at… Ultra. Ok, so about that.
New Hampshire
Aerosmith
Hopefully, you didn't jump to the comments and write nasty stuff about us for picking Boston over Aerosmith (in Massachusetts) before bothering to read the whole article. Because if you did, you should know that… AEROSMITH IS ACTUALLY FROM NEW HAMPSHIRE! See? You learn something new every day.
New Jersey
Bruce Springsteen and the E Street Band
He's not called "The Boss" because he finished second to Bon Jovi. The guy's so good he can cover crappy pop songs and make them sound like hardcore blue-collar ballads. Listen above if you doubt us.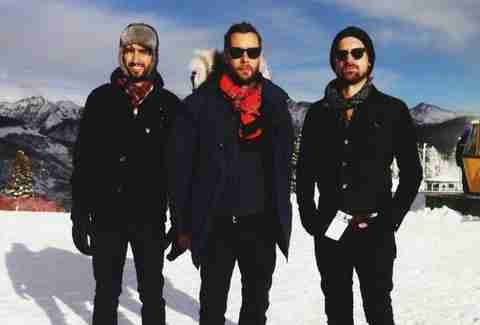 New Mexico
The Shins
You'd think the most notable band from New Mexico would have had their most popular song appear in, say, Breaking Bad. But no, the 2004 hit "New Slang" was actually on the soundtrack of Garden State, a film about New Jersey.
New York
The Beastie Boys
One of the earliest hip hop groups to gain mainstream popularity was this trio of Jewish dudes from New York City, who toured with Madonna before releasing License to Ill (which went on to sell 40 million copies). And even though MCA unfortunately passed away from cancer in 2012, he didn't go before teaching us all that we needed to fight, for our right. To party. 
North Carolina
Ben Folds Five
Since James Taylor, Ryan Adams, and our favorite Petey Pablo are all technically individuals, Ben Folds at least put a number behind his name; you know, to acknowledge the other guys who helped him rock the suburbs well through the 2000s.
North Dakota
Bobby Vee and the Strangers
While Duff McKagan's daughter may eventually take over the top spot, 1960s pop icon Bobby Vee -- a guy who got his big break by replacing Buddy Holly in a Minnesota concert after he was killed in a plane crash -- is still the best to come out of Fargo.
Ohio
Devo
The Black Keys might be a better band, but they definitely aren't an icon for their decade like Devo was for the '80s. Also, according to the best song ever written about Ohio, "except for TV, V, and Devo, nothing seems to redeem Ohio." And who are we to question Dick Valentine?
Oklahoma
Flaming Lips
Though they haven't exactly racked up the hits, what these Oklahoma rockers lack in chart visibility they make up for with the elaborate stage performances -- complete with costumes, puppets, lasers, and a roving bubble full of lead singer Wayne Coyne. They also teach valuable lessons in their album titles like "What Is the Light? (An Untested Hypothesis Suggesting That the Chemical [In Our Brains] by Which We Are Able to Experience the Sensation of Being in Love Is the Same Chemical That Caused the 'Big Bang' That Was the Birth of the Accelerating Universe)".
Oregon
The Kingsmen
One has to wonder if all the people who were lobbying to make "Louie Louie" the official Washington State song realized it was written by a group from… OREGON. Because, see, they don't like each other.
Pennsylvania
Poison
Yeah, with all the car crashes and diabetic shock and "house of whores to house of horrors" talk on "Behind the Music", you forgot these LA glam rockers started out in Harrisburg. But they did.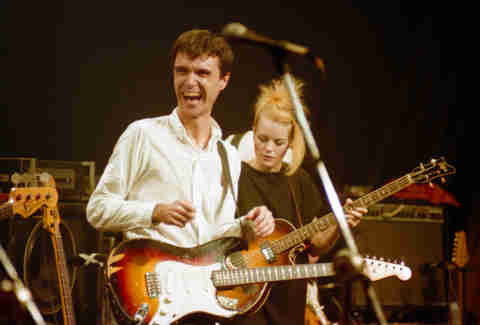 Rhode Island
Talking Heads
Though Talking Heads are generally credited with being from New York, David Byrne and Chris Franz actually started the band that later turned into Talking Heads while at the Rhode Island School of Design in Providence. Bassist Tine Weymouth was Frantz's girlfriend and took up the instrument after the three moved to New York.
South Carolina
Hootie and the Blowfish
Since Darius Rucker seems to have morphed himself into a pretty successful solo country act, he's finally gotten people to stop calling him Hootie everywhere he goes. Ok, he probably hasn't, but when you can be a credible rock band and your videos involve playing golf -- seriously -- your music has to be doing something right. No?
South Dakota
Shawn Colvin
A cursory look through the South Dakota Music Hall of Fame comes up with a lot of almosts. Like the 4th Dimension (not to be confused with the FIFTH dimension) and The Chevelles (not to be confused with Chevelle. Singular.) So your winner? The woman who gave us "Sunny Came Home", of course. Although, somehow, she is strangely NOT in the SDMHOF.
Tennessee
Paramore
Sure, Nashville is the country music capital of the world. But this isn't a list of country bands. And Elvis was only one guy. And Kings of Leon kinda sound like they might be from Tallahassee. And has the lead singer of Saliva been on the cover of Spin AND Cosmo?? No, no he has not. Game, set, match to Paramore.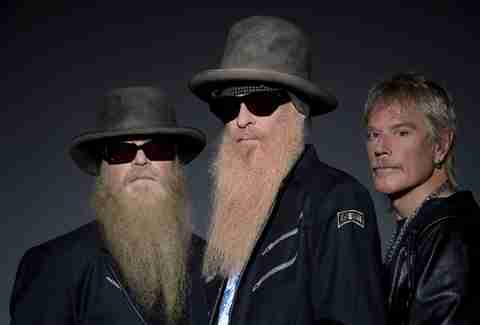 Texas
ZZ Top
This might be the only rock band in history with a member related to a cartoon character, and you don't get much more Texas than being a cousin to Hank Hill. Plus, unlike most hipsters today, these guys actually were rocking beards before it was cool.
Utah
Neon Trees
Sure, the Mormon Tabernacle Choir is pretty badass. But, sadly, they never had a hit in the top 40, so the award goes to these guys, whose name is actually a reference to the neon lights of In N' Out Burger. Which comes from California.
Vermont
Phish
You didn't see Ben and Jerry naming any ice cream flavors after, well, any other bands from Vermont. Probably because, much like you, they can't name any.
Virginia
Dave Matthews Band
If you've been in a college dorm room since 1991, you've 100% seen this guy posted on the wall somewhere between John Belushi and Tony Montana. And, if you scored tickets to a DMB show while you were in school and didn't manage to get laid, well, everyone just assumed you were waiting until marriage.
Washington
Nirvana
With all due respect to Jimi Hendrix, not everybody can hear him. At least according to Sidney Deane. And, he's also only one dude. But this trio from Aberdeen can be heard by everybody, and pretty much single-handedly killed hair rock and introduced the Seattle "grunge" sound to the world.
West Virginia
Bobaflex
You kinda have to love a band that openly states on their MySpace page "Yes, we f*** our cousins." We're going to assume (hope) they're joking, but even if they're not, their brand of heavy metal makes a great soundtrack to burning a couch.
Wisconsin
Violent Femmes
Though they are neither violent nor femmes (we don't see any actual pistols singing next to Axl Rose, so let's not get picky), this band's been putting out hits since the early '80s and somehow still rocks a sound that doesn't come across at all dated.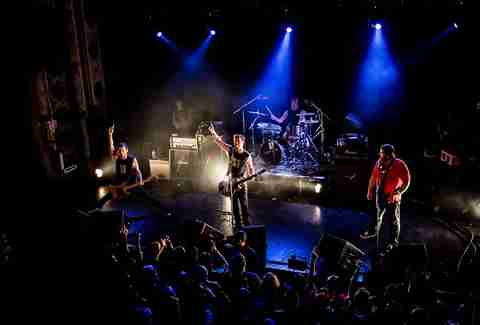 Wyoming
Teenage Bottlerocket
When you think of great punk rock, three places come to mind: London, New York, and Laramie, Wyoming. Well, at least they do if you're from Wyoming, as the two most notable punk bands to come from the state are Teenage Bottlerocket and The Lillingtons (singer Kody Templeman's other band). Hey, it's a small state.