The Most Stunning Beaches in Italy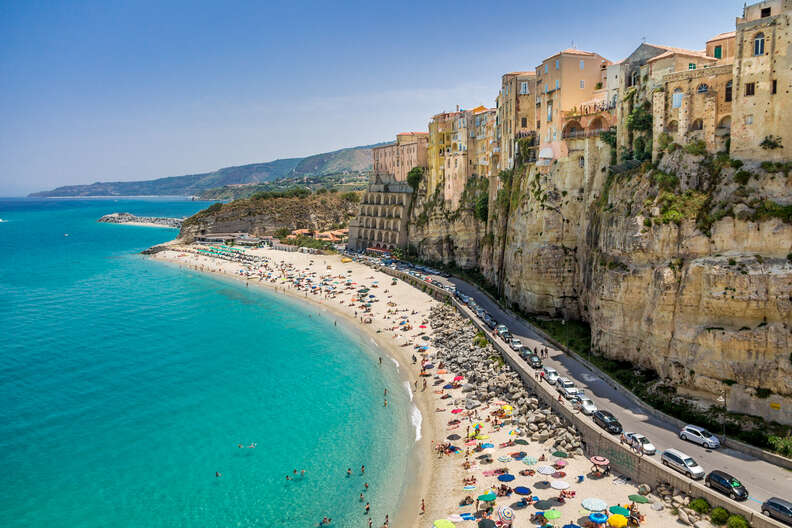 tropea beach, Calabria, Italy

| Diego Grandi/Shutterstock.com
tropea beach, Calabria, Italy

| Diego Grandi/Shutterstock.com
It's unfair, really -- some places catch all the breaks. Italy is blessed with not just ski-ready snow-capped mountains and cypress-lined valleys ripe for the next vineyard, but also more than 5,000 miles of coastline dotted with secluded coves, secret caves, and stretches of pure golden sand. Meanwhile, Iowa is just, well, Iowa.
From the top of the shin to the toe of the boot (and over on some of the islands too), here are the very best beaches in Italy.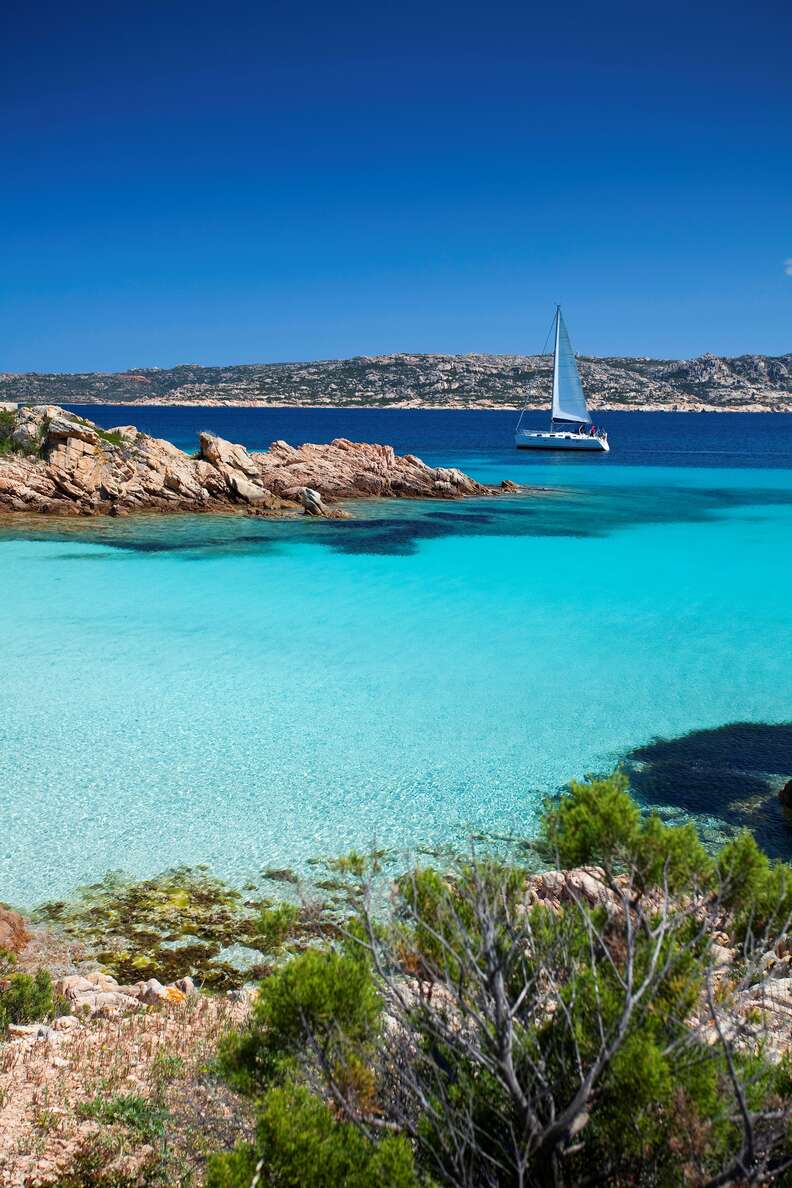 Cala Granara, Sardinia
This is basically the beach you see everytime you close your eyes and wish you were on vacation. We're talking Tahiti levels of powder-soft white sand and shallow turquoise water, with palms and tropical plants as the backdrop. It's on the islet of Spargi, which is part of the Maddalena archipelago off Sardinia's celebrated Costa Smeralda (Emerald Coast).
Arco Magno, Calabria
Don't come here if you like streaks of white sand stretching as far as the eye can see -- the beach itself is an imperfect gray made mostly of pebbles. What you get instead is one of the Mediterranean's most spectacular and secluded coves: a fan-shaped lagoon of sheltered green water, framed by a natural stone arch. In other words, your best Instagram.
Cala Goloritzé, Sardinia
UNESCO normally deal in ancient temples, culture-laden Old Towns, and the odd blockbuster national park -- so the fact that tiny Cala Goloritzé earned recognition on their list tells you how special it is. Only the determined make it here -- by boat, or after an hour's hike from the car park -- but their reward is impossibly clear turquoise water and a secret cove almost to themselves. It's a mixture of ivory sand and pebbles, so bring flip flops, and arrive early, because the sun dips behind a rock around 4pm.
Sansone, Elba
Napoleon probably couldn't believe his luck. Defeated and captured in 1814, he must have feared the worst: hanging perhaps, or the guillotine if he asked nicely. Instead, he got relocated to Elba, an island idyll off the coast of Tuscany. No one knows if he made it to Sansone (Samson) beach, but if he did, he'd have found the same delicious strip of sand and smooth pebbles, backed by craggy white cliffs. He might have even gone for a dip in the translucent turquoise water, although most historians doubt a snorkel would fit over that hat.
Zagare, Puglia
If you want seclusion, Zagare is the beach for you, and (almost) you alone. It's a half-mile stretch of golden sand on the glittering Adriatic, and yet only 30 visitors are allowed each day (plus a few more from the neighboring hotel). In the bay, a pair of dramatic rock formations complete this most pretty of pictures.
Tropea, Calabria
They call this strip of Calabria "La Costa degli Dei" -- The Coast of the Gods -- but luckily it's open to tourists too. The 2,000-year-old town of Tropea is perched on sheer cliffs above the sparkling beach, with calm waters lapping at the soft sand. Check out the Norman cathedral while you're here, and sample the local delicacy: red onions.
Scala dei Turchi, Sicily
This one's a wildcard. It's nothing like your classic travel-agent-brochure paradise, but it's a stunner in its own way. Firecracker bronze sand is set against blazing white cliffs, with quirky layered geology to keep the beach-geeks happy. The name, which means "Staircase of the Turks," comes from the way invaders used the stepped limestone as a handy way to climb inland.
Anzio, Lazio
Anzio's broad track of sand on Italy's sunset-ready west coast would be worth a look anyway, but it's elevated to "must-see" by two bits of history. First, there are the Roman ruins of Emperor Nero's villa, which once sprawled half a mile along the cliffs. Much more recently, the Allies landed here to begin the Battle of Anzio, in 1944 -- you can visit the Beachhead Museum to swat up. Anzio is easily to get to, too, less than 40 miles from Rome.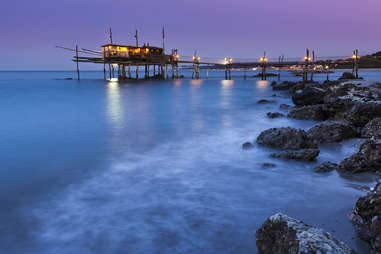 Marina di Vasto, Abruzzo
At Vasto, you get two beaches in one. First, there's the broad expanse of honey-colored sand just outside town -- choose a sunlounger here and settle in for a day of beach bars and volleyball. And then there's the wilder, more rugged stretch 5 miles north, where you can see Abruzzo's antiquated trabocchi -- old-school fishing contraptions on stilts in the sea. Either way, pay a visit to Vasto itself, either to ogle the medieval castle and cathedral, or to feast on the local delicacies: fresh pecorino, paprika-spiced Ventricina salami, and lots and lots of seafood.
Sign up here for our daily Thrillist email and subscribe here for our YouTube channel to get your fix of the best in food/drink/fun.