The World's Finest Overlooked Beer Cities Worth Visiting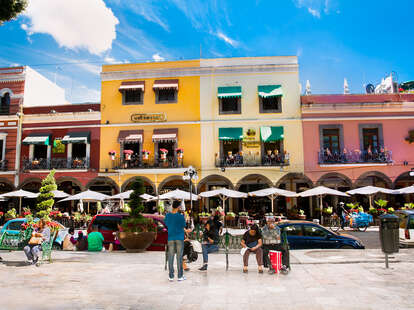 In most of the Americas and Europe, the "best" beer city is the one you're in now, provided it sells beer. But when you think more broadly, to the towns that beckon you for the beer, the list of places that warrant their own trip starts getting shorter. You probably could tick off Portland, San Diego, Asheville, and Munich Oktoberfest -- and then, where?
Well, you could look for several factors. You want to go to the great beers that, for whatever reason, have a hard time coming to you. Variety, another big one. Innovation, as well -- or straight-up iconoclasm. You might want to try an up-and-comer in a regional beer boom, or drink a local brew that doesn't get exported, or just enjoy an underappreciated area with beers galore. Lucky for you, thirsty reader, we have precisely those towns on tap.
Halifax, Nova Scotia, Canada
Most of the press and beer love in Canada tends to fall on Montreal (and with plenty good reason), but Halifax has long been a city with a thriving beer culture and an off-the-beaten-path charm of its own. A recent boom has brought Nova Scotia to the forefront of Canada for breweries per capita, with half of those breweries and brewpubs operating right within Halifax's limits (and even more within short driving distance). Just walking from the North End to Downtown will bring you across mainstays Propeller Brewing and Granite Brewery, experimental and gluten-reduced-focused Good Robot Brewing, and Belgian-focused North Brewing. And besides being able to drink beers you won't find outside the Maritimes, you'll also have access to enough fresh lobster to overwhelm a Mainer.
Senne River Valley, Belgium
At this point, telling someone to go to Belgium to drink beer is like telling them check out the fish tacos in San Diego. But steer away from the bigger cities where AB InBev has taken over taprooms in many of the local pubs, and instead focus on going to the brews that literally do not travel outside their home regions. Visiting the Senne Valley (which lies south and west just outside Brussels) means finding lambics that are preposterously hard (if not impossible) to get elsewhere. These aren't those beers you've had made with cherry or raspberry syrups: producers like Cantillon, Hanssens, Drie Fonteinen, and Mort Subite make beers like straight lambics, which are too delicate to export, and geuzes, which are carefully blended batches of aged and fresh beer, that most beverage experts consider to be the beer equivalent to high-end Champagne.
Anchorage, Alaska
It's worth underlining, yet again, that Alaska doesn't get nearly enough love for its incredible craft beer scene. Definitely do hit the road (or grab a fjord ferry, or seaplane, or helicopter, or whatever) to take in as much of the state as possible, anchoring in Anchorage ensures glorious views with a solid beer in your hand. The abundance of great breweries in and around the city -- Anchorage Brewing, Denali Brewing, Midnight Sun Brewing, Kenai River Brewing Co., Arkose Brewery -- means plenty of pours you won't find anywhere else. Whether you want to stay in a super-haunted hotel between tasting days is totally up to you. Pro tip: if the idea of limiting yourself to one part of the state gives you FOMO, the Alaska Crafted festival crams all 663,000 square miles of Alaskan beer (and distilling) into a couple of Downtown blocks in mid-May.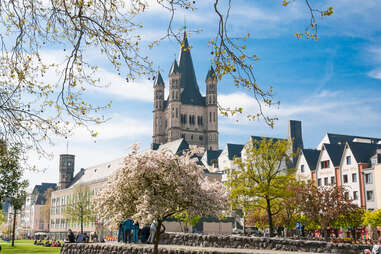 Köln (Cologne), Germany
To locals, it may seem unfair that Cologne lives in the gargantuan shadow of Bavarian beer culture and its Oktoberfest-fueled, stein-swinging tourist spectacle. But for brew geeks, the city on the Rhine is known for its own contribution to the beer world: the hybrid "lagered ale" style, kölsch. Even though it was almost bombed into extinction during WWII, a huge post-war boom (and a flood of American craft copycats) are solid indicators of kölsch's durability. People who actually visit Cologne know that drinking kölsch on its home turf is a truly unique experience. Grab a seat at one of the local brauhauses such as Gaffel am Dom, Früh, or Peters Brauhaus where kölsch waiters (called "köbes") will keep bringing you fresh, cold pours in 0.2-liter (7oz) glasses to make sure the beer stays chilled. The beers won't stop until you put a coaster on top of one of your empties. If you're still craving an Oktoberfest-style party, get there in time for Carnival, where Cologne and its brauhauses host the biggest pre-Lent party in Germany.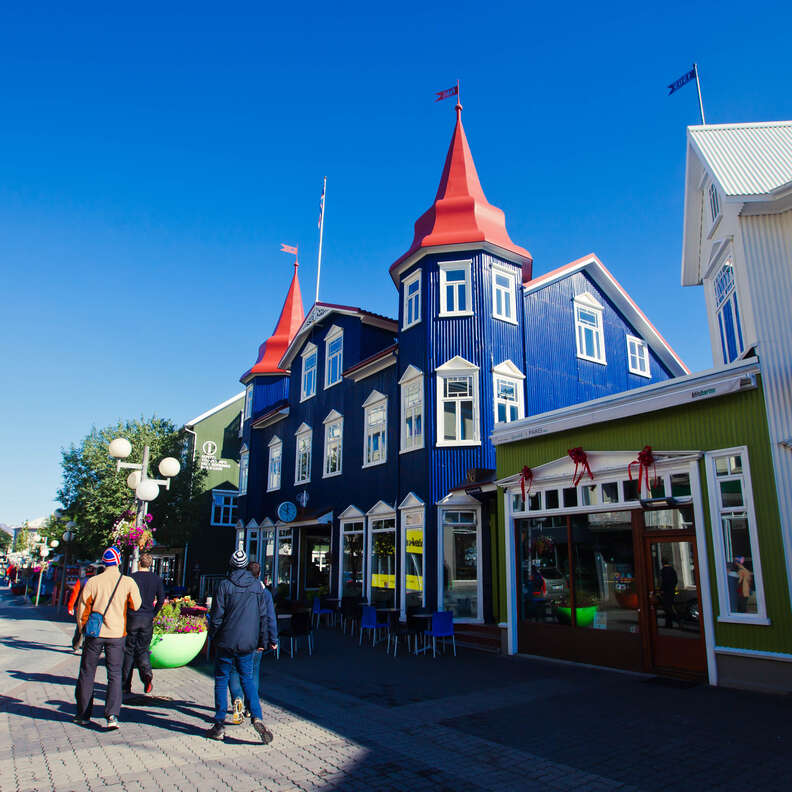 Reykjavik, Iceland
It's funny to think that a tiny, remote city of 120,000 in the middle of the North Atlantic would be host to one of the better beer scenes you haven't heard about yet. But just like its national soccer team's surprisingly dominant run at the Euro Cup, Iceland should now be considered a brewing culture dark horse. Instead of the "copy and paste" routine typical of so many rising beer cities that replicate American styles, local breweries like Gæðingur Brugghús, Ölvisholt Brugghús, and Borg Brugghús are reviving historic styles that can't be found in other countries, or adding a personal flair to established styles. You won't have to go far to get the good stuff: locals' favorite bars for beer have well-curated lists, whether it's Skúli Craft Bar, Micro Bar, Kaldi Bar, or the ever-trusty Mikkeller & Friends (which also has a killer restaurant on its ground floor). The only possible drawback: great beer, alas, does not quite make the same riveting anecdote as choking down fermented shark.
Pilsen, Czech Republic
How can anyone plan a beer-focused trip without considering a place literally synonymous with it? Pilsen (or Plzeň), the birthplace of the almighty Pilsner, a scant hour away from tourist-heavy Prague, hums with the culture and stunning architecture that make the Czech Republic such a popular destination. The beer rituals, though, will bump your trip to another level: simply ordering an unfiltered, unpasteurized version of Pilsner Urquell is a must for beer geeks. The early fall brings the Pilsner Fest, which includes a hugely popular "proper foam pour" bartending competition. And if you're into unique (if super-gimmicky) beer experiences? Hit the beer spa, where you can literally bathe in the stuff.
New York City, New York
If you're American, you're going to wind up here at some point, and hidden in plain sight will be one of the world's burgeoning beer cultures. You may not have heard it dropped in the same sentences as Portland or San Diego just yet, but considering that it went from hosting a few scant breweries in the mid-2000s to being home to some of the Northeast's finest beer producers in the span of a few short years, things aren't looking too shabby. This most recent wave began with game-changers like Finback in Queens and Other Half in Brooklyn and continues today with newcomers like Interboro Spirits & Ales and Kings County Brewers Collective. And while New York's public transportation makes planning a brewery tour easy and responsible, you're just as likely to find some of the city's brews being served at any one of the smattering of world-class beer bars, bottle shops, or restaurants around the five boroughs.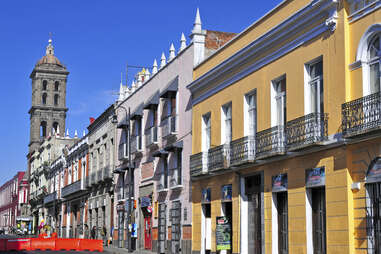 Puebla, Mexico
Still in the early phases of its own craft beer boom, Mexico nonetheless is cranking out more incredible beer than almost anywhere else in the hemisphere. Puebla, with its volcanic skyline, historic architecture, and top-notch food scene, serves as one of the best bases to casually tap into what the Mexican craft scene has to offer. Even though it's not the largest, it is host to one of the best-curated beer festivals in Mexico, where the brew culture has caught the attention of some of the industry's biggest rockstars. Beyond that, it's still a viable year-round destination with its own selection of solid beer bars like DRAFT Gastropub, which helps to pass the time between meals while hunting for the best mole in Mexico.
Cork, Ireland
Say this for Ireland's crackling beer: brewers there aren't contented to coast on their country's famous and deep pub tradition. As the home to several fabulous locally focused beer-makers, Cork -- with its notable food scene and history -- stands a cut above. Places like Elbow Lane Brewing (which also has an incredible in-house restaurant), Eight Degrees Brewing, Blacks of Kinsale, and Franciscan Well Brewery have drawn as much local attention as they have medals at international competitions.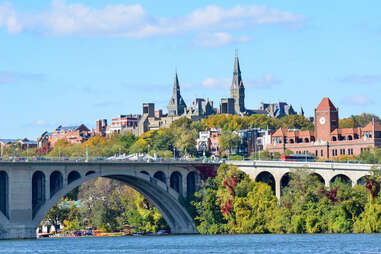 Washington, DC
Leave it to a legal loophole to get DC on this list. For once, our nation's capital benefits from its weird "not a state" limbo status, with unique beer laws that make it easy for brewers from across the country to get their beer sold and distributed in the District. Brew-focused bars like ChurchKey, Smith Commons, and Jackpot can (and fortunately for everyone, routinely do) take advantage of this, boasting beer lists that read like a "greatest hits" compilation. Plenty of ace locally focused establishments give DC its own flair, including Meridian Pint (which only pours beers from DC, Maryland, and Virginia) and Bluejacket, which has broken out onto the scene as the area's beer wunderkind. When you think about it, it's actually pretty fitting that the Capital would make it easy to showcase the best beer from across the country.
Sign up here for our daily Thrillist email, and get your fix of the best in food/drink/fun.