America's Best Cities for Starting Careers Are... in Texas?!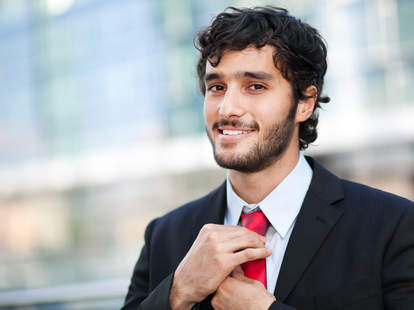 Yep, that's right. Every year, countless college grads flock to cities like New York and Los Angeles in search of jobs, when it turns out they actually should've gone to Texas -- at least according to a new study by WalletHub.
Using a weighted methodology accounting for 19 metrics such as annual job growth rate, workforce diversity, and the number of entry-level jobs per 10,000 inhabitants, the folks at WalletHub examined America's 150 most populous cities, assigning each of them a "Professional Opportunities" rank and a "Quality of Life" rank.
Lo and behold, a whopping six of the top 10 cities were located in the Lone Star State, with the top three spots going to Irving, Grand Prairie, and Austin respectively. New York, by comparison, placed 119th, while LA performed marginally better at 98th place.
Meanwhile, the absolute worst city for starting a career? Turns out, it's Detroit, MI -- definitely not predictable at all, we know. Check out how your city ranks with the interactive map below: 

Here are the 10 best:
1. Irving, TX
2. Grand Prairie, TX
3. Austin, TX
4. Denver, CO
5. Houston, TX
6. Corpus Christi, TX
7. Fremont, CA
8. Fort Worth, TX
9. Sioux Falls, SD
10. Tulsa, OK
And, conversely, the 10 worst:
141. Milwaukee, WI
142. Mobile, AL
143. Modesto, CA
144. Augusta, GA
145. Cleveland, OH
146. Stockton, CA
147. Columbus, GA
148. Toledo, OH
149. Fresno, CA
150. Detroit, MI
Gianni Jaccoma is a staff writer for Thrillist, and he's seriously considering an emergency move from NYC to Austin. Follow him there on Twitter @gjaccoma