Not all cruises are equal. There are themed cruises and around-the-world cruises and sex cruises and cruises for families and, of course, all the cruises around the Caribbean -- but the boldest of all go to places that are otherwise hard to get to. These are the most worthy cruise destinations -- places around the world that are too remote or too inaccessible or too spread out or too bureaucratically exhausting to visit under your own power.
The best thing about these cruises is that they give you a better connection to the places you visit. Cruising along a coast or up a river allows you to see, superficially at least, how people live in places that aren't big enough for you to stop at. Plus, you get to see the landscape change in slow motion, instead of just parachuting in with no context of how the different parts of a region fit together. You've already spent years of your life shuffling onto delayed planes only to cram yourself into a tiny seat behind someone who immediately reclines theirs. For once, try enjoying yourself while you get to where you're going.
Recommended Video
Please Don't Hang Up: The Best Things to See, Eat, and Do in Seattle, WA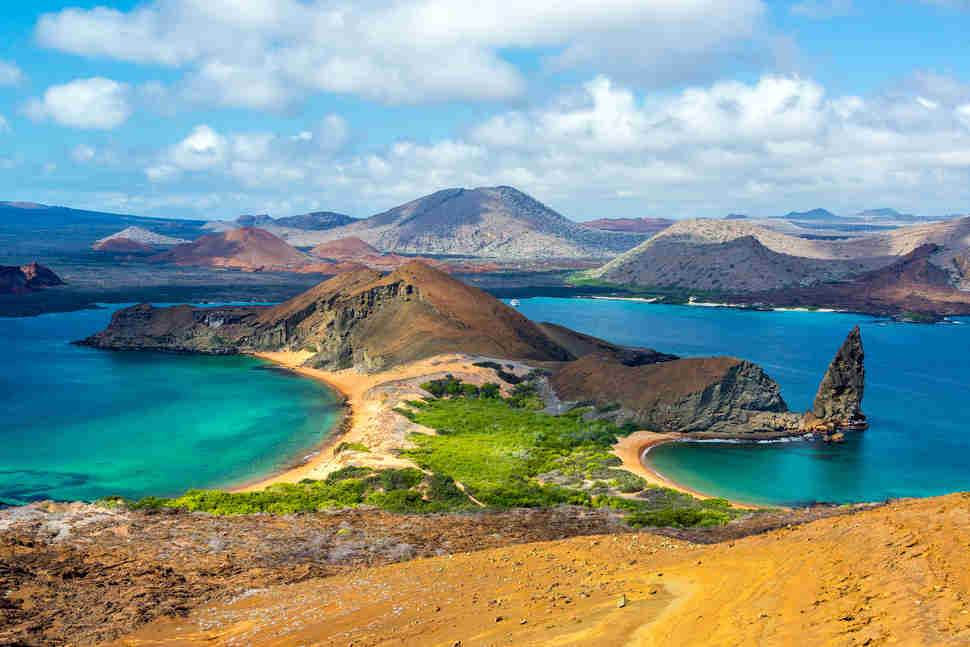 The Galapagos Islands
Why you want to go: There's no place on Earth better known for stunning biodiversity and its pristine natural environment than this cluster of islands off Ecuador. Some of the world's most incredible beaches are here, it's warm year-round, but the real draw is the wildlife. Many critters here are simply not scared of you, having never encountered enough humans to know any better. The sea lions will swim with you, not merely at you (it's a good idea to get scuba-certified before you go). Almost every bird, mammal, and reptile you see here is found nowhere else on Earth. Plus, for what it's worth, Ecuador is one of the world's chiller places to smoke weed.
Why you should go there on a cruise: I mean, for starters, this is an archipelago -- you're not gonna drive. But beyond that, the reason these islands have managed to maintain their pristineness despite the millions of visitors is uber strict tourism regulations. You can only visit with tour operators, or on an authorized boat. Only a limited number of ships are allowed into Galapagos National Park at a time, and Galapagos National Park is about 97% of the Galapagos. This effectively prevents damage to delicate marine ecosystems, and it also means you'll never have to worry about overcrowding. Few people will see these islands in their lifetime, so make sure one of them is you. Small cruises are not just the move here, they're the standard. Silversea Cruises runs regular seven-night expeditions through the islands.
Greenland
Why you want to go: Polar bears in the summer, for starters, and the Northern Lights in fall. And the musk ox, and the ring seals, Arctic fox, Arctic hare, glaciers, fjords, utter lack of light pollution, the largest national park in the world. And narwhals, but don't hang all your expectations on seeing those. You can hike in the footprints of the ancient Thule, kayak between icebergs (or, more accurately, "bergy bits" and "growlers" -- the larger and smaller chunks that have broken off, respectively) and, for those of bold spirit and steady cardiac rhythm, take a polar plunge.
Why you should go there on a cruise: Tourism in Greenland is decidedly on the up, but there's not a lot of land-based infrastructure -- human activity is concentrated in a few spots on the coasts, and it's infinitely easier to connect the dots by sea than by land. The eastern side is where you'll find some of the world's most stunning fjords, but it's basically out of reach for non-cruisers unless you've your own boat and are remarkably adept at handling it. Quark Expeditions offers several Greenland cruises optimized for different experiences -- prioritizing the Northern Lights, for example, or bears (I saw both on mine). Yes, you will have the opportunity to take a polar plunge. And it will come with little warning, which is for the best.
The Nile River
Why you want to go: Look, we are aware we're not the first travel blog to suggest there's cool stuff to see in Egypt, what with the Pyramids and such, but doesn't make it unworthwhile. The 4,000-mile River Nile cuts right through it, passing blockbuster sights like the Valley of the Kings, the Luxor Temple, the temple of Abu Simbel, and many, many more.
Why you should go there on a cruise: It's hot. So you're setting yourself up for an infinitely more enjoyable time coasting around with the breeze from the water, than you otherwise might navigating packed city streets. When you think of boats on the Nile you think of feluccas (traditional wooden sailboats), but it's become well-established cruise territory, too. There are cruise ports in both Cairo and Luxor, which are handily in the sight-packed northern section where you want to be. Viking runs a 12-day tour starting and ending in Cairo that will take you to every museum and archaeological wonder you could possibly wish to see, plus guide your visit to a local school, and take you for a spin on a horse-drawn caleche, or carriage. And you get to go on one of those felucca boats.
South Georgia Island
Why you want to go: This is the "Galapagos of Poles," a moniker it earned through the sheer volume and variety of wildlife. See minke whales. See orca whales. See fur seals and elephant seals. You like penguins? Want 'em by the thousands? This is where you go. Some cruises here offer the unique opportunity to visit scientific research stations, and to see legendary explorer Sir Ernest Shackleton's grave.
Why you should go there on a cruise: Google Map that shit. Look at where South Georgia actually is. Are you going to get there on your own? No. Maybe you are a magician who has their own boat and is wise in the ways of the ocean, but either way, boat is the only way you're visiting South Georgia -- there are no airstrips on the island. When we start talking about Antarctic-region cruises, we're talking about cruises that last not for just days, but for weeks. Quark Expeditions runs a couple of different South Georgia options that take you to the Falklands as well (just under 1,000 miles away) and last around three weeks. Or just go for the 16-day penguin safari.
Inside Passage, Alaska
Why you want to go: The Inside Passage is not one single passage, but rather an intricate network of passages running from the coast of the Pacific Northwest up to Alaska. It is a phenomenal region for high-yield whale-watching and grizzly-spotting, not to mention seeing calving glaciers up close. Summer is generally the best time of year to visit, and it's definitely the best time of year to visit on a cruise.
Why you should go there on a cruise: Alaska is big! You don't want to spend your time just getting from Point A to Point B; you want to optimize that time so that you're seeing and doing and learning. And with so much of the appeal concentrated on the coast and in the water, it just makes sense to travel that way too. Norwegian Bliss offers a massive go-kart track, but these days there are several other cruises lines offering spectacular trips. These include UnCruise Adventures, which bills itself as an "adventure cruise" giving you a ton of rad off-ship activities like kayaking, paddle boarding, and (yes) snorkeling; check out this 14-day itinerary. If you play your cards right you could work in some dog sledding too.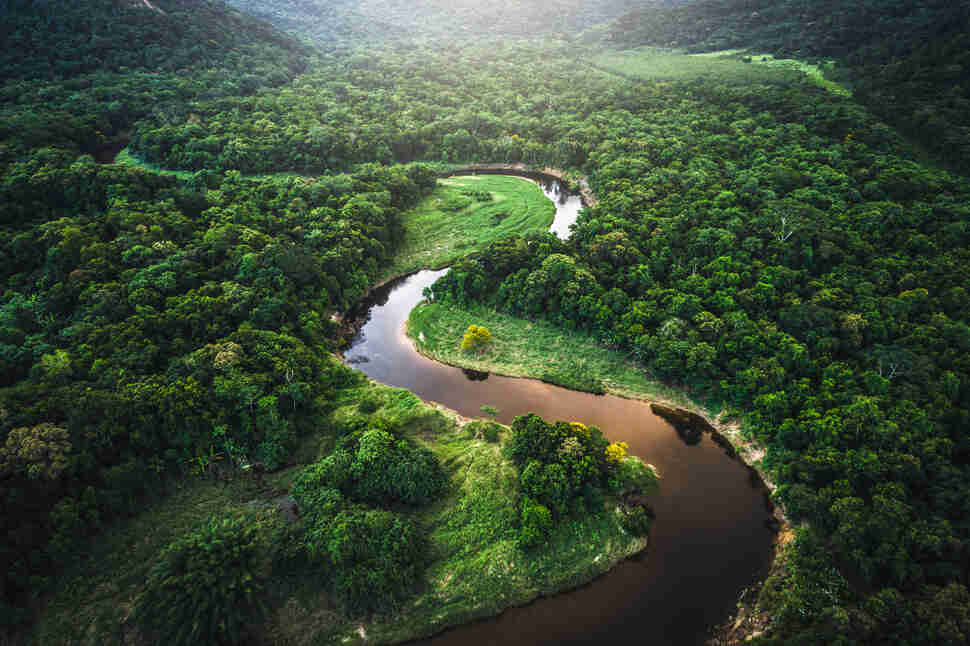 The Amazon River
Why you want to go: Look, everything lives here. All the world's endangered species, all the endemic species, all the freshwater, all the oxygen… don't look any of this up it's all factual. The Amazon river is -- really -- more biodiverse than any other in the world. In its waters and along its banks you can see crocodiles, sloths, jaguars, giant otters, and those horrifying piranhas that are way scarier than any shark.
Why you should go there on a cruise: Though the Nile is longer, the Amazon is the world's largest river by volume. It spans Peru, Brazil, Ecuador, Bolivia, Venezuela, and Colombia. No bridges go across it. All of this means that the best way to explore it is to be on it. The dry season (June through December) means better visibility and fewer bugs, but at the expense of navigability -- some smaller tributaries are inaccessible due to the low water level. Aqua Expeditions uses maneuverable luxury ships to take you into the Peruvian portion of the river for either three, four, or seven nights. Or, if you want to combine this adventure with something perhaps more familiar, Viking offers a 22-day cruise that starts in the Caribbean and loops all the way down to the Amazon.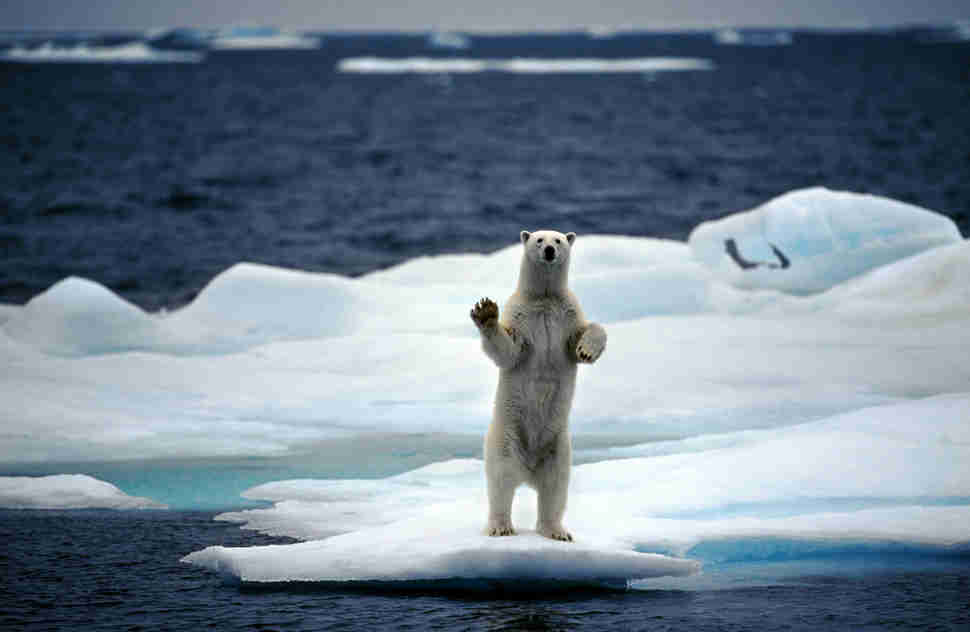 The North Pole
Why you want to go: Because you can.
Why you should go there on a cruise: I mean, you're figuring out how things work by now. No one lives within 500 miles of the North Pole. You can go by helicopter, but it would be a shame to not take your time, both because greater buildup makes for greater reward, and because there is simply so much to see on the way to the top of the world. Look for polar bears, seals, all manner of birds, and take a polar plunge if you dare. Quark Expeditions offers a 14-day itinerary on their 50 Years of Victory -- the world's largest and most powerful icebreaking ship -- departing from Finland. It comes equipped with a swimming pool in case you get restless, but not so restless that you seriously consider the aforementioned plunge. When you're finally standing atop the Earth's precise point of axis, you'll toast with some Champagne, naturally.
Sign up here for our daily Thrillist email and subscribe here for our YouTube channel to get your fix of the best in food/drink/fun.