Greece is the most beautiful country in the world, says every Greek person ever. That famous pride aside, if you've ever been to the Greek islands, you know there's no arguing. An overabundance of gorgeous beaches, leathery pensioners who've still got the taverna bumping, and the best-tasting tomatoes ever are just a few of the things you won't find anywhere else.
Simply put: The Greek isles set the bar for epic summer holidays incredibly high. Here is an extraordinary handful, picked among thousands.
Recommended Video
Please Don't Hang Up: The Best Things to See, Eat, and Do in Seattle, WA
Hydra
Welcome to the St. Tropez of Greece, where the Beatles, Rolling Stones, and Leonard Cohen paved the way for cashed-up bohos, yacht folk, and Greek Glamazons. Hydra's good looks are undeniable, so splurge on the overnight experience once the day trippers have gone back to party in Athens. The plucky traditional bouzouki music, time-warp tavernas, and decadent seafood platters are worth staying up for.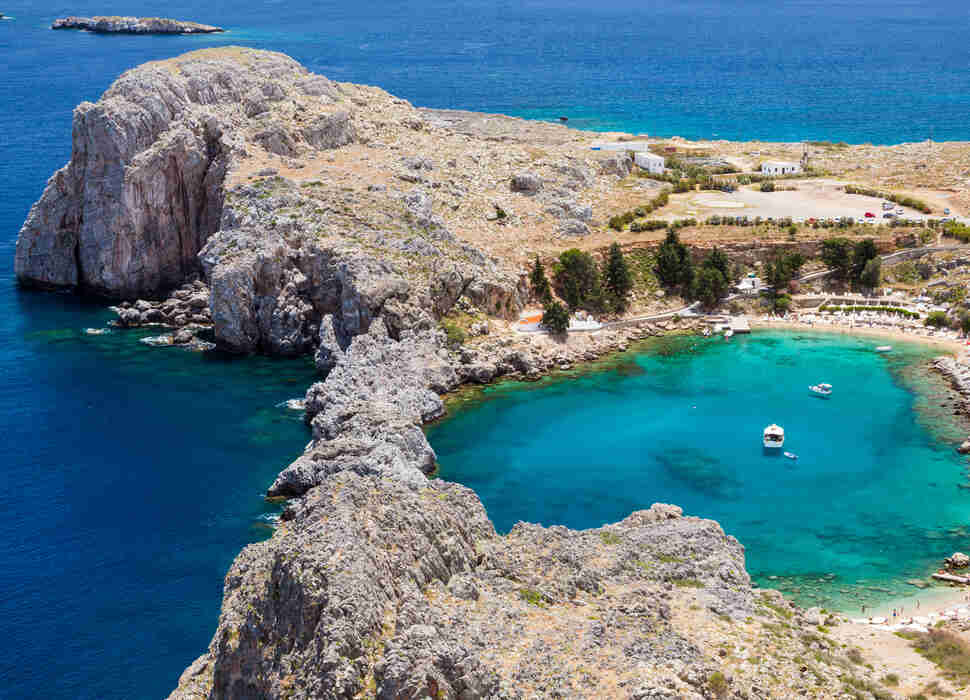 Rhodes
Pale friends, look no further than Rhodes, where the sun shines about 300 days a year. If you're UV-starved and looking to camp out on a beach lounger, this is it. Rhodes is packed with postcard-perfect resorts on silky strands, and when you do emerge back into civilization there's plenty to discover along the medieval cobblestone streets of Old Town.
Crete
Crete is the original hipster health destination, true to homegrown organic everything in magnificent surroundings. You'll love dakos, the Cretan take on bruschetta, and olive oil-drenched octopus, especially when you down it with native vino or better yet, tsikoudia, the local gut-warming moonshine. Village tavernas with show-stopping views and "don't give a damn" ambience only amplify the charm.
Skiathos
Covering less area than Manhattan, Skiathos is but a morsel of the Aegean Islands. But frankly it's the one you don't want to miss. Its 60-odd beaches mean your options are bountiful, and those keen to get off bus routes can explore remote shores via Sea-Doo, kayak, or boat.
Santorini
Santorini is the Greek island that most oozes sex appeal, which explains why it's so big for honeymoon bliss. Get your quintessential rooftop sweep of all the ivory villas and stuccoed cave hotels cascading beneath the sunset, then escape the cruise ship crowd and tourist traps. Multi-hued beaches, art galleries, laid-back vineyards, and even a cool microbrewery await.
Ikaria
Ikaria's claim to fame is locals that tend to live well over 100 -- which is pretty freakin' amazing considering how many glasses of wine and packs of cigarettes its inhabitants go through. Nobody really knows what makes these people immortal, but some suspect it's the mellow lifestyle revolving around gardening, fresh produce, and lots of naps. The summertime festivals are when the young and old kick it into high gear.
Kefalonia
The largest of the western Ionian Islands, Kefalonia doesn't put on any airs. It has straightforward scenery, old-school architecture, and the ultra low-key chill you won't get on say, a Santorini or Rhodes. Under-explored stretches like the agrarian patchwork of Paliki Peninsula and Ainos National Park, with its wild horses and black fir thickets, are perfect for seclusion-seekers.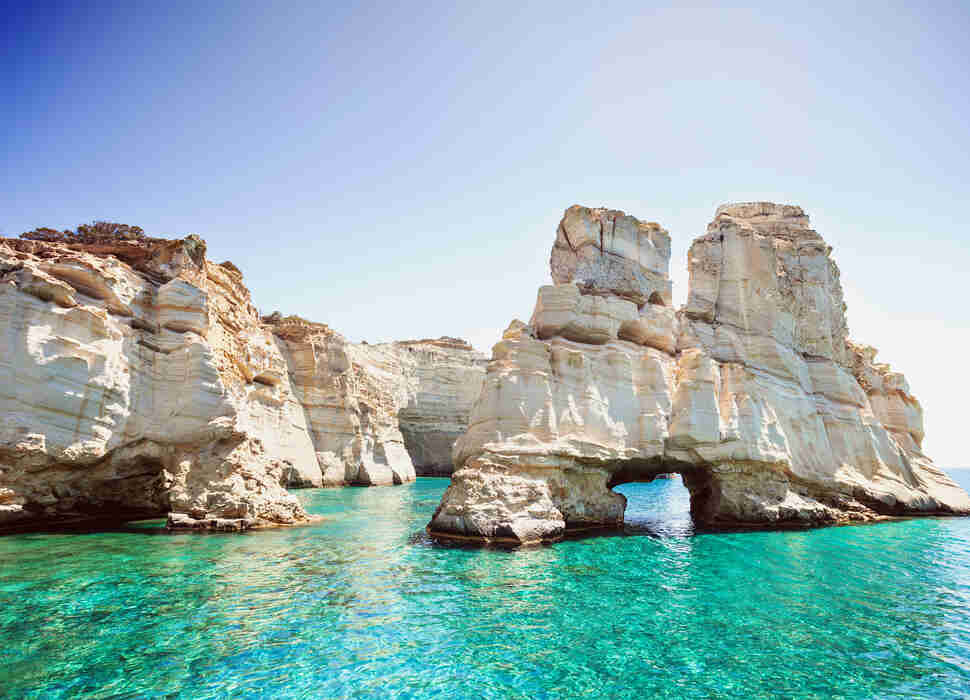 Milos
The word is getting out about this volcanic island brimming with surrealist beaches festooned with odd formations and painted in a spectrum of hues: crimson, pitch black, and in the case of Sarakiniko Beach, moon-dust white.
Mykonos
If you didn't come away from Mykonos with a tale of debauchery, then give your head a good shake. Joie de vivre summer hedonism reaches sweet fever pitch here with bar crawls across sugar-cube houses, fresh fruit cocktails on the waterfront, table-dancing at Jackie O's drag shows, and trying to fight the famous windmills Don Quixote-style. Don't say we didn't warn you.
Naxos
Life in rural Naxos, a land of ratchety tractors and donkey crossings, runs delightfully slow. You'll have plenty of time for inhaling cheeses, cured meats, and grill house delicacies served with locally grown potatoes. Take extra time framing up your Instagram shots; you'll find isolated beaches and ancient sites like the iconic Portara (pictured above).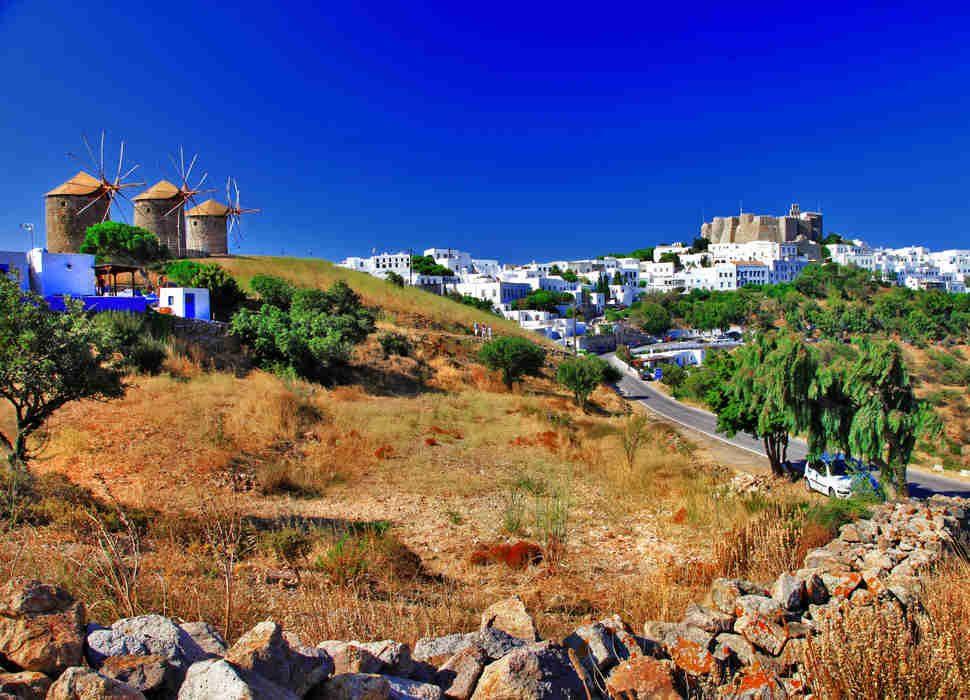 Patmos
Patmos is a real gem because it's so dang hard to get to -- a nine-hour ferry from Piraeus, helicopter or exhausting transfers from Kos or Samos require a determined wanderlust. Its rugged beauty is coupled with an unusual spiritual energy (the Biblical depiction of the Apocalypse was written here). Languid days are spent scootering around beaches, small settlements, and UNESCO sites of religious importance.
Skopelos
Even after Mamma Mia was filmed here, staggeringly handsome Skopelos remains down-to-earth. Smooth pebbled beaches and transparent waters abound, so starfishing on velvety shores is about all you'll want to do. The island's famous plum orchards make the fruit ubiquitous, whether baked into pastries, cooked up with meat, or fresh from the branch.
Kalymnos
Kalymnos is a rock-climbing mecca known for its dramatic limestone cliffs overlooking ambrosial fields of citrus groves and wildflowers. There are crags for beginners and monkey-armed pros alike, while local delicacies such as grapefruit, bergamot, and daily seafood catches are sure to keep you vitalized while rappelling.
Sign up here for our daily Thrillist email and subscribe here for our YouTube channel to get your fix of the best in food/drink/fun.