Conventional wisdom says that, in the game of summertime destinations, ocean-front beach towns are the undisputed champs. And y'know what? It's hard to argue with conventional wisdom: those beaches are pretty damn great. But hey, overlook America's shining lake towns if you want -- that's your loss. You'll be missing out on some of the best summertime boating, swimming, and good times that can be had on the water -- all without the crushing surf and the salt-sting of the oceans. So take a look at 15 of America's greatest lake towns, and find yourself some pleasant waters to park on for the summer:
Recommended Video
Here's Our Travel Guide to This Nation of Over 7,000 Islands
Seneca, South Carolina
Population: 8,200
Lake Keowee is a sprawling a man-made reservoir that encompasses almost 29 square miles, and boasts 350 miles of shoreline. Only about a quarter of that is developed, so the setting is isolated and still feels wonderfully natural as it sits at the foot of the Blue Ridge Mountains. That's the scenic part, but what makes Keowee special is the fun part.
The lake's only seven miles from Clemson University, a school that may or may not be known as a place where students like to indulge in the occasional adult beverage. This lends itself to epic boat parties in the lake's numerous coves. The cabins that line the shore don't die down much at night, and most of them have floating rafts, Jet Skis, and other toys for rent, making weekends in Seneca the best lake experience in the region.
Bigfork, Montana
Population: 4,270
Though Montana can be a downright frozen wasteland in the winter, summer is when the place comes alive. There's Glacier and Yellowstone, Bozeman, and this place, where fly fishing, hiking, and big skies meet the arts to create a summerlong outdoorsman's paradise. The 27-mile freshwater Flathead Lake might not be home to its mythical monster, but it is home to lake trout that are especially tasty when grilled after a long day on the lake.
Beyond the outdoors, summer here is home to the Riverbend Concert series, with live music in Riverbend Park on Sundays. Early August brings the Bigfork Festival of the Arts, and the Bigfork Summer Playhouse has live theater and musical productions through September.
Grand Marais, Minnesota
Population: 1,340
Alright, so you're probably not gonna be doing much swimming in the generally frigid waters of Lake Superior, even if it is August -- but if all you wanted to do was swim, you'd be at the beach. There's more to a lake town than showing off your scissor kick, and Grand Marais offers the full outdoorsy spectrum of canoeing, hiking, fishing, camping, rock climbing, and even birdwatching (for voyeurs who like to spy on birds).
On top of the active stuff you'd expect from a vacation spot on the lake, though, there are also some solid dining (like Sven & Ole's Pizza and World's Best Donuts), and the town's actually got a pretty vibrant arts scene too. No trip to Grand Marais is complete without taking a walk down to the lighthouse at Artists Point, a small peninsula perfect for snapping the kind of Sutro-filtered Instagrams that'll get you hidden from your friends' feeds.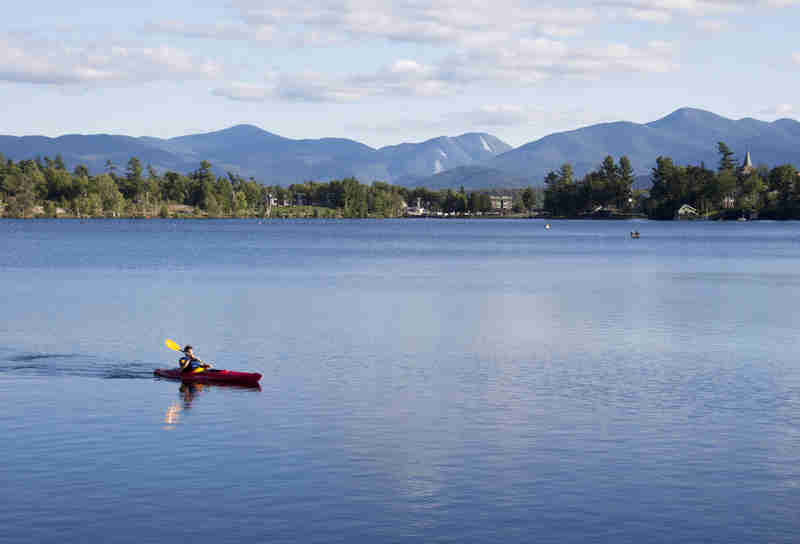 Lake Placid, New York
Population: 2,471
This upstate NY town got its name from the Placid Park Club designed in 1895 by Melvil Dewey (he of Decimal System fame), and although the tourists flock here during the winter months, summer's still the best time to visit. Temps average in the high 70s, making outdoor activities a comfortable endeavor -- whether you're hiking the nearby Adirondacks or just taking scenic walks around Mirror Lake. There are even live events like the I Love Barbecue Festival and the Lake Placid Blues and Heritage Festival, to balance out the whole "nature" thing.
Stop by the Lake Placid Pub & Brewery as soon as you arrive, grab a pint of Ubu Ale, and be thankful the town is nothing like that gloriously awful "Bill Pullman vs. the crocodile" movie.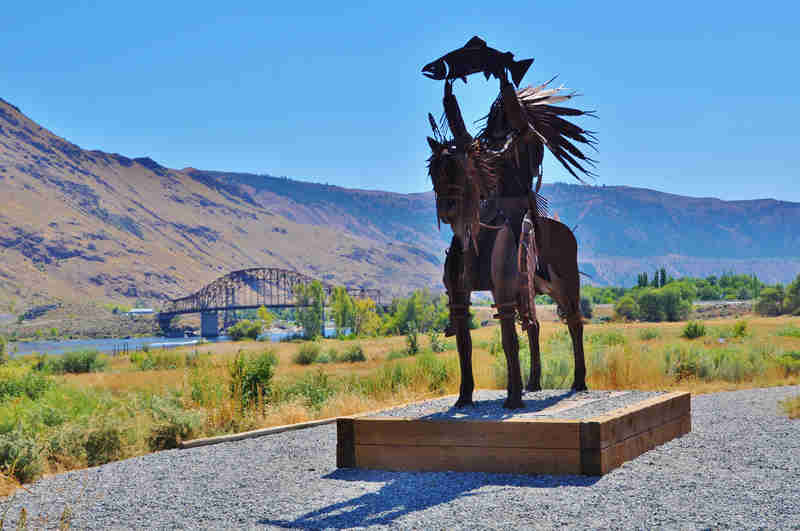 Chelan, Washington
Population: 3,959
With an average of 300 annual days of sunshine, it's easy to see why Chelan's a choice summer destination for rain-soaked residents of Seattle. Coupled with its frankly outrageous allotment of sunshine and blue skies, Chelan's also smack dab in the middle of one of Washington's newest wine regions (officially declared an American Viticultural Area in 2009). More than 24 wineries and vineyards dot the shores surrounding Lake Chelan, allowing would-be sommeliers to take a tannin-infused break from their skydiving, parasailing, and ziplining. Once you've had your fill of wine and adrenaline, stop in at Local Myth Pizza for some artisanal slices, hefty calzones, and, alright, maybe some more wine.
South Lake Tahoe, California
Population: 21,387
This town on the Californian side of the lake is a solid play pretty much any time of year, and although the winter ski season is a definite contender, it's the summers that really bring out the best of what Lake Tahoe has to offer: namely, booze-fueled parties on the water. Even if you're not in the mood to take in the Hot Body Contest at Zephyr Cove, though, there are plenty of ways to absorb the natural splendor all around you, whether you're zipping along downhill trails on a mountain bike or tearing ass across the lake on a rented Sea-Doo. Plus, a quick drive over the border into Nevada, and boom: you're in casino country.
Grand Lake, Colorado
Population: 456
A great view in a charming Colorado Mountain town is about as easy to find as craft beer. But how many of those towns have a 50-acre lake surrounded by snow-capped mountains and a downtown that transports visitors back to the Wild West? One. And this is it.
The city, founded in 1881, is unique in its location with blue waters along the shoreline reflecting the mountains of the nearby park. It's best viewed by horseback, however, climbing up through meadows to spectacular views of the city below. Set a short mile from Rocky Mountain National Park, the city is an old west throwback, complete with a Grand Ave boardwalk and authentic old saloons, all of which make a perfect place to relax after a long day both in the mountains and on the water.
Charlevoix, Michigan
Population: 2,534
Back in 2004, the residents of this quaint little Michigan town successfully prevented Walmart from opening a location within city limits, capping the legal size of any new store at about one-fourth the size of your average big-box retailer. As a result, Charlevoix is still refreshingly devoid of any of the rampant consumer development that tends to befall quaint little towns. Alright, so there is a K-Mart right on the edge of town, but that doesn't count.
Once you've had your fill of Downtown Charlevoix's mom-and-pop charm, there's still the sprawling grounds of Castle Farms, the verdant shores of Fisherman's Island State Park, and the hobbit-like architecture of Earl Young. Oh, and it's bordered by not one, but two lakes.
Wasilla, Alaska
Population: 8,621
You probably only heard about this place when making jokes about being able to see Russia from a certain former-governor's front porch. But that's selling the place short. Wasilla is an old mining supply town that has found new life with tourism. It's a gateway to Hatcher Pass, a 3,386ft mountain pass with stunning views of the Talkeetna Mountains and the Independence Mine State Historical Park. There, you can check out artifacts from the gold rush and tour the buildings and shafts left in the deserted camp.
Wasilla is one of the easiest and most accessible places to go glacier spotting in Alaska that doesn't involve boarding a cruise ship. It's also got a live reindeer farm -- if your kids want a chance to pet Prancer -- and is home to the Iditarod Trail Sled Dog Race headquarters, a log cabin that serves double duty as the race's administrative offices and historic museum. Finally, the last week of August is the Alaska State Fair, which is a fantastic way to learn everything about America's largest state.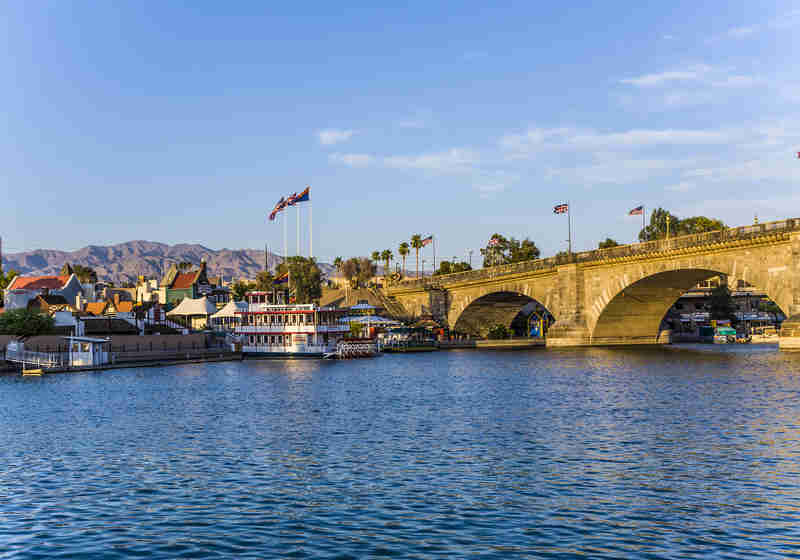 Lake Havasu City, Arizona
Population: 52,844
Lake Havasu's one of the best party lakes in the country, so it's no surprise that a city sitting on its shores and sharing its name would soak up some of that residual greatness. There are some opportunities for casino gambling in town, and some legit food and drink choices as well, but ultimately, the best part of Lake Havasu City is (big surprise!!) the lake itself. After the madness of spring break subsides and the party boats clear out, Lake Havasu becomes a legitimately fun place to be for people of pretty much all ages. Yes, the heat can get kind of ridiculous (128 degrees isn't unheard of), but as long as you're doing something on the water -- like scuba diving, say -- you probably won't burst into flames.
Okoboji, Iowa
Population: 808
Situated along the eastern shore of West Okoboji Lake, with easy access to the rest of Iowa's glacial Great Lakes, this Hawkeye town offers major daytime recreation opportunities -- from hunting and hiking, to fishing and sailing, to swimming and wakeboarding. Unless you're in town for the July Fourth fireworks display, your evening move will probably include grabbing craft suds at Okoboji Brewing Company or cocktails at the Barefoot Bar, and modern eats across the water in Arnolds Park at Rabab's.
Put-in-Bay, Ohio
Population: 137
Located on South Bass Island in Lake Erie, this tiny village experiences a population surge during the summer months, when it becomes the Midwest's premier party destination for young coeds toting coolers full of booze. If that's your scene, you won't be disappointed: there are plenty of bars and restaurants, including the world's largest swim-up bar, and rentable golf carts to ferry you between them all.
On the off chance that you're not here for the party alone, you can break away to get your fill of the outdoorsy stuff at South Bass Island State Park, or check out Perry's Victory and International Peace Memorial (the fourth-tallest monument in the nation). But really, if boozy revelry and loud music just aren't your jam, you'd be better off at literally any other place on this list.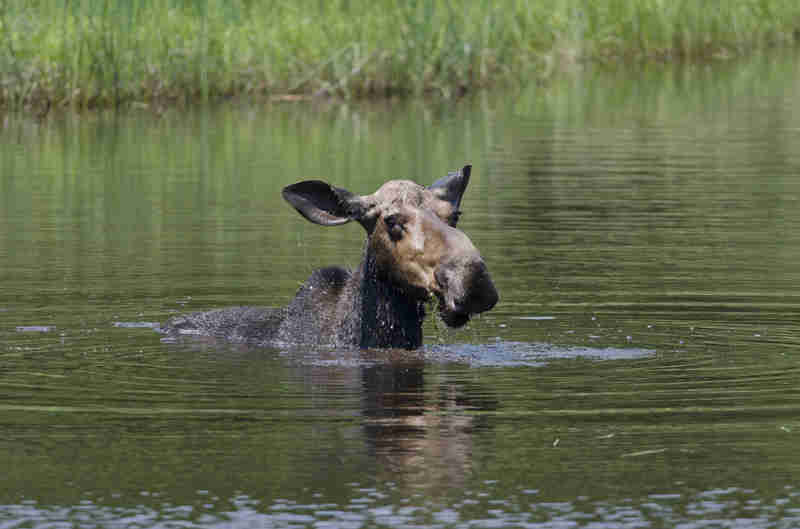 Rangeley, Maine
Population: 1,168
Maine in the summer can be close to heaven (sorry, West Virginia) and this town on Rangeley Lake is a great a summer destination as the state has. Boating, canoeing, or kayaking on one of the six lakes here is a small part of what to do. You can hike or camp in the state park, or climb up Saddleback Mountain for a panoramic view of it all.
The town itself is all quaint New England, with antique shops, seafood restaurants, bed & breakfasts, and storied lodges like the Loon Lodge and Rangeley Inn. Golf is a pleasant change from humid courses in the South and Midwest, so playing 18 at the Evergreen Golf Club won't wear you down. And a short drive down Edelheid Rd brings you to the Maine Mountain Maple Plantation, where you can taste fresh-tapped maple syrup.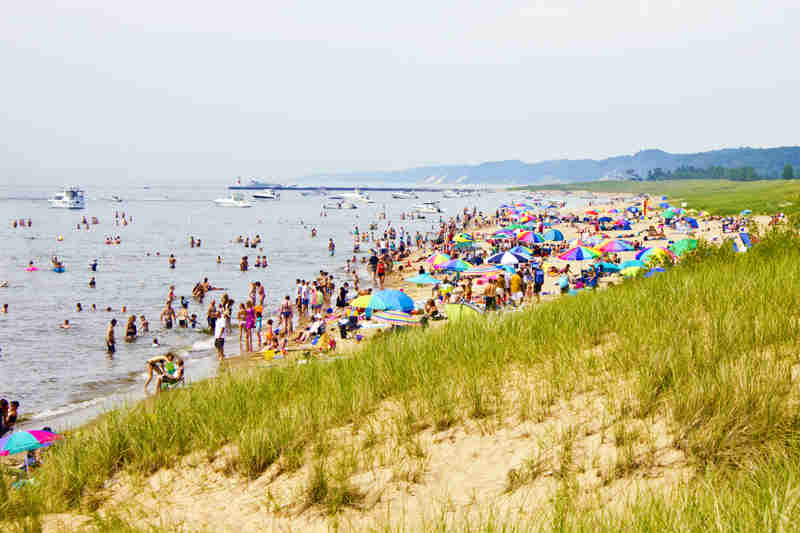 Saugatuck/Douglas, Michigan
Population: Saugatuck 909; Douglas 1,248
The twin cities of Saugatuck and Douglas sit three hours west of Detroitand just 45 minutes from Grand Rapids, making them a perfect road trip destination for city dwellers in search of a lakeside refuge. After you hit the shore and soak up some sun on picturesque Oval Beach, take a hike through Mount Baldhead Park, and maybe even do some charter fishing on Lake Michigan. Once you're ready to ditch the whole "recreation" thing, stop in for a beer at Sand Bar, or some choice eats at Bowdies Chop House.
Yes, technically Saugatuck and Douglas are two separate cities, but they've essentially blended into two halves of the same coin. Including one without the other would be akin to having Timon without Pumbaa, Ernie without Bert, or Andy Richter without Conan. And nobody wants that.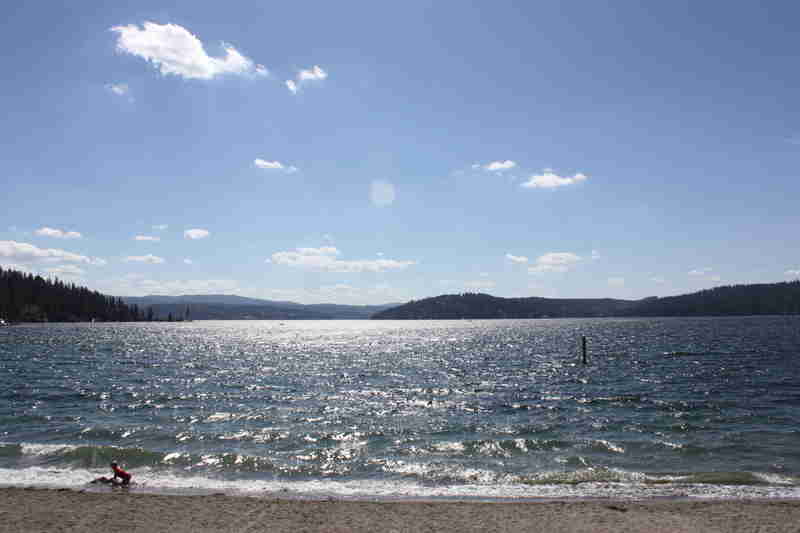 Coeur d'Alene, Idaho
Population: 46,402
If the words "Idaho" and "paradise" don't immediately go together, that's probably because you've never visited Coeur d'Alene in the summer. Whether you're on the floating green at the golf course or cycling down the Prairie Trail, the quintessential small-town atmosphere in this place is undeniable. Sure, you'll run into more tourists by foregoing Coeur d'Alene's spring slow season, but the warmer months have a key advantage going for them: they're warmer. In other words, you'll actually be able hike the Mineral Ridge Loop without wearing a jacket, and take a dip in Lake Coeur d'Alene without enduring significant shrinkage.
Sign up here for our daily Thrillist email, and get your fix of the best in food/drink/fun.