For many of us living in big cities, the sad truth is that the only time we remember there are parts of this great nation not covered in condos and fast-casual restaurants is when we're Instagramming them from 36,000 feet. Which is also when we think to ourselves, "Wow, I wish there was a way I could see all that beauty up close and without a plane wing in my way." Well, turns out, there is! And it's called our National Parks System.
And as a reminder of the scope of America's awe-inspiring natural beauty (and its 59-strong park system created by the coolest dude ever from New York), we thought it'd be fun to take the 25 most-visited parks in 2016 and rank them by their level of adventure and sheer, mind-blowing spectacle. Turns out, yes, it was fun.
Recommended Video
You Can Now Get Artisanal Twinkies Delivered to Your Door in NYC
Capitol Reef National Park
Utah
Ask anyone to name Utah's five National Parks, and odds are Capitol Reef is the one they forget among its arched-and-canyoned cousins. You should remember Capitol Reef for the Waterpocket Fold, a 100-mile wrinkle in the earth and a feature you won't find elsewhere in the state. It's also been designated as a "Gold Tier" Dark Sky Park by the International Dark Sky Association, so camping here in the summer will yield some of the prettiest stars you've ever seen. At just over a million visitors last year, it offers much of the red rocks and striking geology of other Utah parks, without the crowds.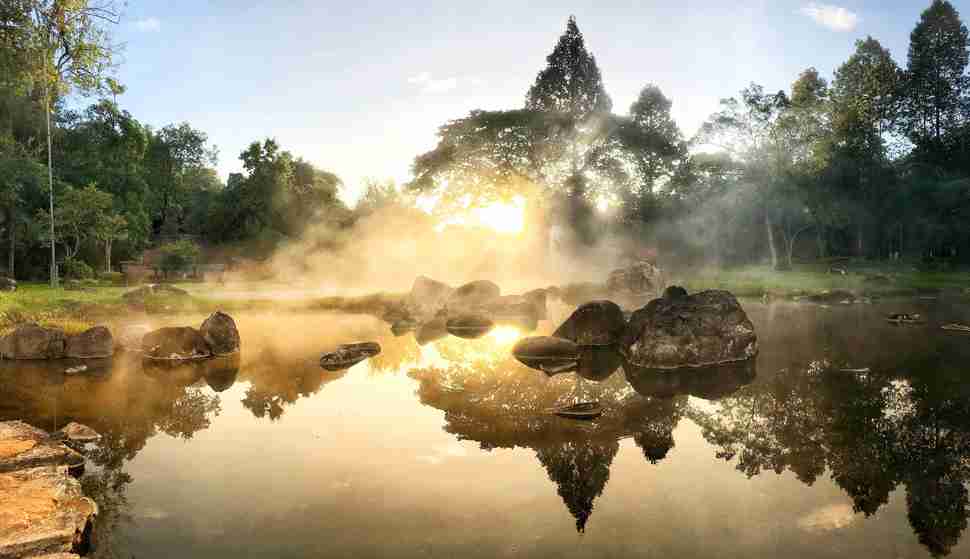 Hot Springs National Park
Arkansas
The top tourist attraction in the Natural State (fitting nickname, right?) is the 16th-most visited yet smallest National Park in the country, hosting nearly 1.5 million visitors every year. The big draw here is  "Bathhouse Row" -- where you can bathe in the healing natural waters of the hot springs -- which makes for a rejuvenating weekend getaway, especially if you like the lit-fireworks aroma of sulfur. Beyond the baths, the park is a jewel of Arkansas nature, with winding roads and a mountain tower giving a spectacular view of the surrounding Ouachita Mountains.
Saguaro National Park
Arizona
You know those comically oversized cacti Wile E. Coyote used to fall into every time his ACME contraption didn't work? Those are modeled after the Giant Saguaro cactus, the most distinct feature is this park straddling the city of Tucson. The park, created to preserve the cacti, boasts some of the toughest short hikes you'll find in a national park. Even during mild weather, a trek into nature here can take you up 5,000 feet of elevation in 15 miles of desert. Hiking Saguaro might not be for the novice, but a nice air-conditioned drive will take you through a Western landscape that's unmistakably Arizona.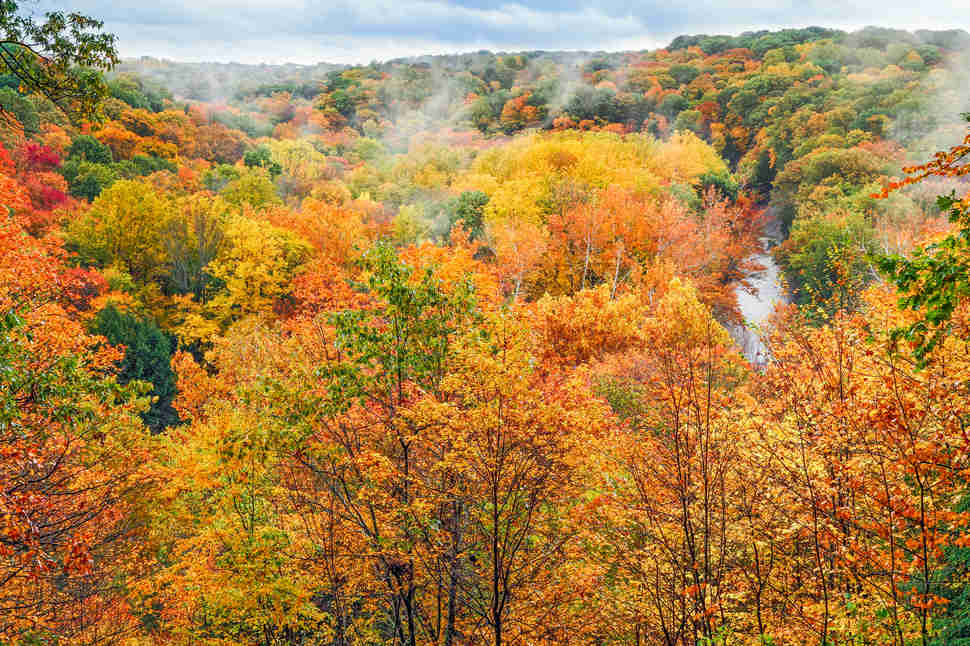 Cuyahoga Valley National Park
Ohio
Is anyone surprised that a national park with the same name as a river that once caught fire includes an old Superfund site? And we're not talking about the former location of the Richfield Coliseum, which housed the perpetually toxic Cleveland Cavaliers, although it's actually in the park too. No, we're talking about the old Krejci Dump. But why focus on 47 acres of toxic waste, when the CVNP boasts 33,000 acres (!!) of gorgeous waterfalls, caves, biking/horse trails, and historic sections of the Ohio and Erie Canal.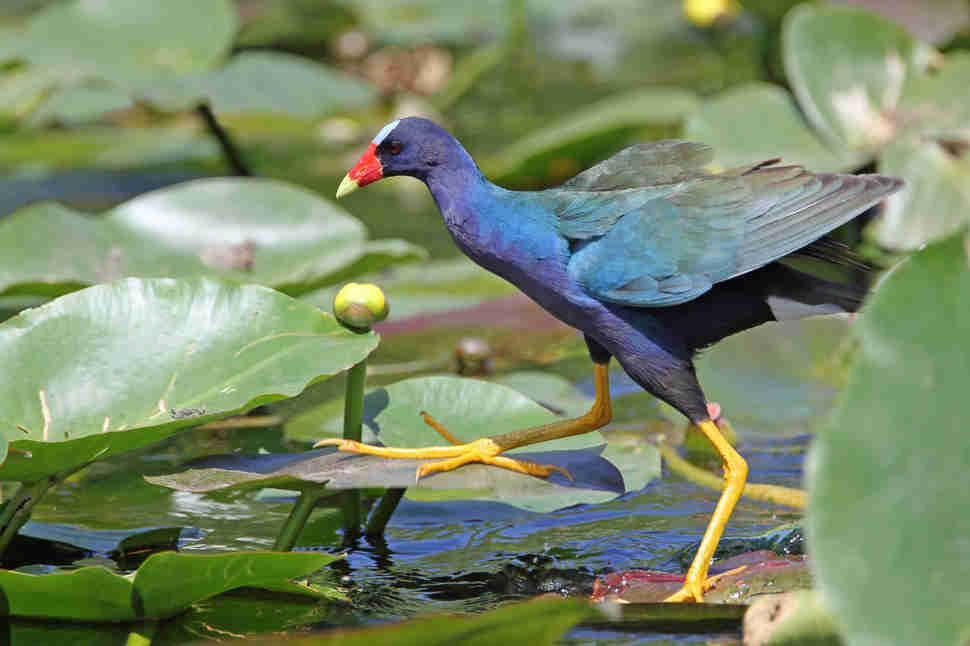 Everglades National Park
Florida
Once upon a time, most of America's seventh-largest metropolitan area was a river of grass where alligators crawled through black water under mangrove canopies, sawgrass stood tall under flying herons, and almost no man dared to go. What's left of it sits just about 45 minutes west of Miami in the Everglades, a flat swath of big cypress trees and inhospitable terrain that remains the most distinct ecosystem of any National Park. Take a drive down US-41 to Everglades City and jump on an airboat ride to really get in the thick of it. Or, if you're exceptionally lucky (and quiet), you may see an elusive Florida panther.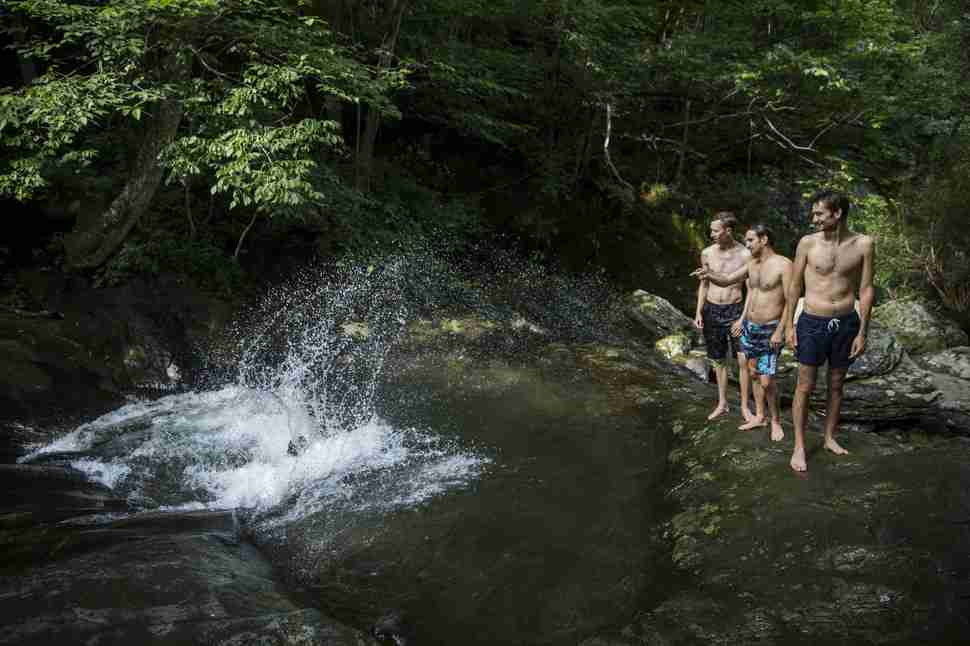 Shenandoah National Park
Virginia
Along the densely populated mid-Atlantic, no national park makes a faster, prettier escape to nature than this one, some 70 miles from DC and 100 from Baltimore. The main attraction here is Skyline Drive, a 105-mile road that winds through the Blue Ridge Mountains and offers sweeping views of the valley and, in fall, an explosion of insane colors. It's also home to a big chunk of the Appalachian Trail if you're feeling ambitious, or smaller side treks: jaunts to Rose River or to South River Falls are both hikes under 3 miles.
Death Valley National Park
California, Nevada
The only national park that's regularly confused with two different college football stadiums, this striking desert scape can be an acquired taste if you're not into arid environs, but will delight anyone who wants the sensation of driving across a barren moon. This stretch of the Mojave Desert is home to the lowest point in North America at Badwater Basin, an eerie salt flats sitting 282 feet below sea level. The park is also dotted with ghost towns, some of which still have concrete remnants of their Wild West heydays. For a close-to-spiritual experience, head to Dante's View at sunrise, where you'll see the morning light reflect of the Sierra Nevada in dozens of different colors.
Joshua Tree National Park
California
The only national park to get its very own U2 album named after it has exploded in popularity over the past decade, now the 11th most-visited park with 2.5 million visitors. They're not coming in droves to see if the streets do, in fact, have no name. They're coming because Joshua Tree boasts perhaps the best collection of rock-climbing faces in the US. The desert park also has 501 archeological sites, and is home to the lower Coachella Valley, making it a popular side trip for music festival goers in the spring as well.  
Great Smoky Mountains National Park
Tennessee, North Carolina
The MOST VISITED PARK IN AMERICA spans four counties across two states, and runs through part of the Blue Ridge Mountains. Accessible from both Gatlinburg, Tennessee, and Cherokee, North Carolina, the park has more than 1,660 different kinds of flowering plants -- the most of any national park. Its highest point is Clingman's Dome, where a 50-foot observation deck allows visitors to soak in some spectacular panoramic views of the surrounding beauty. More than 11 million annual visitors make it nearly twice as busy as the second-place Grand Canyon.
Arches National Park
Utah
Give whoever named this park credit: they didn't mince words. This 120-square-mile national treasure outside Moab is all about arches, 2,000 of 'em in fact. All formed from millions of years of sandstone erosion. The most famous is the Delicate Arch, a 65-footer that you might recognize from playing the license plate game -- it's on the Utah tag.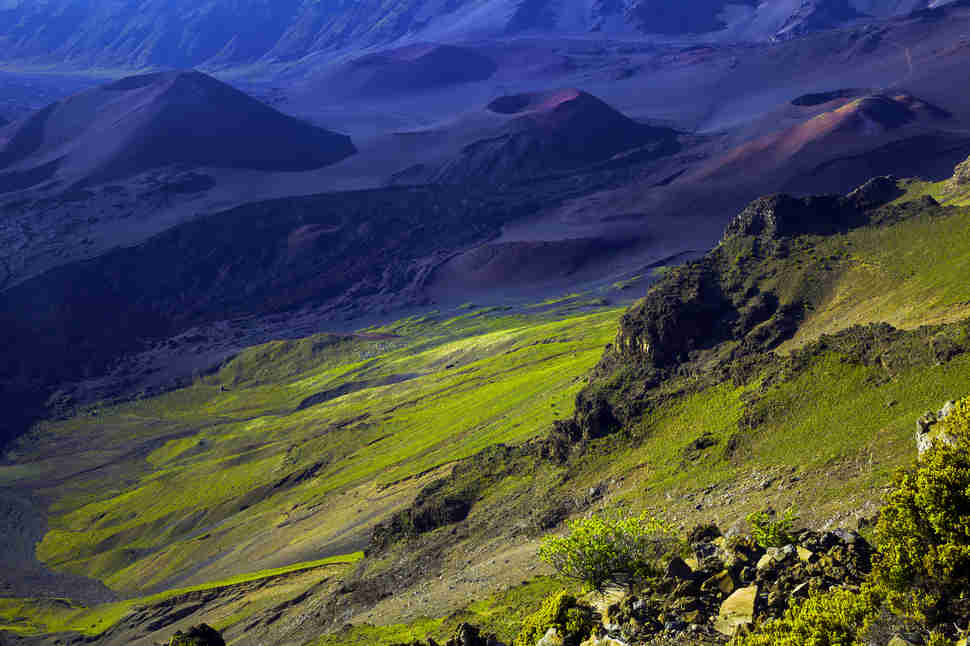 Haleakala National Park
Hawaii
If "climbing an active volcano" is at the top of your bucket list, well, it probably shouldn't be -- since, ya know, it involves climbing an ACTIVE VOLCANO. But if you still insist, the 10,023-foot Haleakala Mountain in the southeastern part of Maui Island is your spot. It's got tons of hiking trails that are open to the public and is home to more endangered species than any other US park.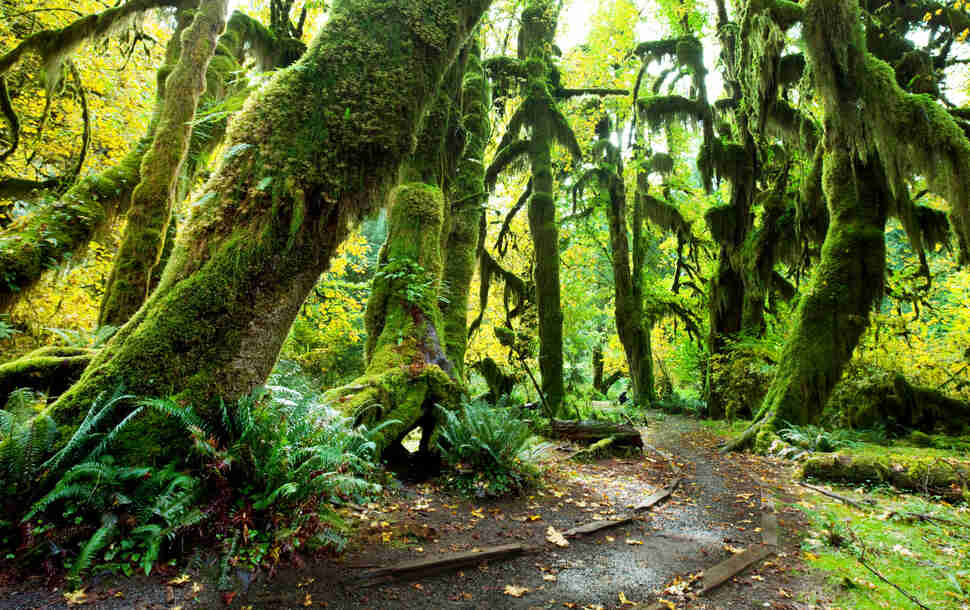 Olympic National Park
Washington
We'd like to think this is the seventh-most-visited national park in the nation for reasons other than the fact that it borders the Twilight fan-mecca that is Forks, Washington. Like, oh, maybe because it contains the ONLY temperate rainforest in the contiguous US, plus active tide pools and the Olympic Mountain range. But that's probably just a bonus for people coming to see La Push.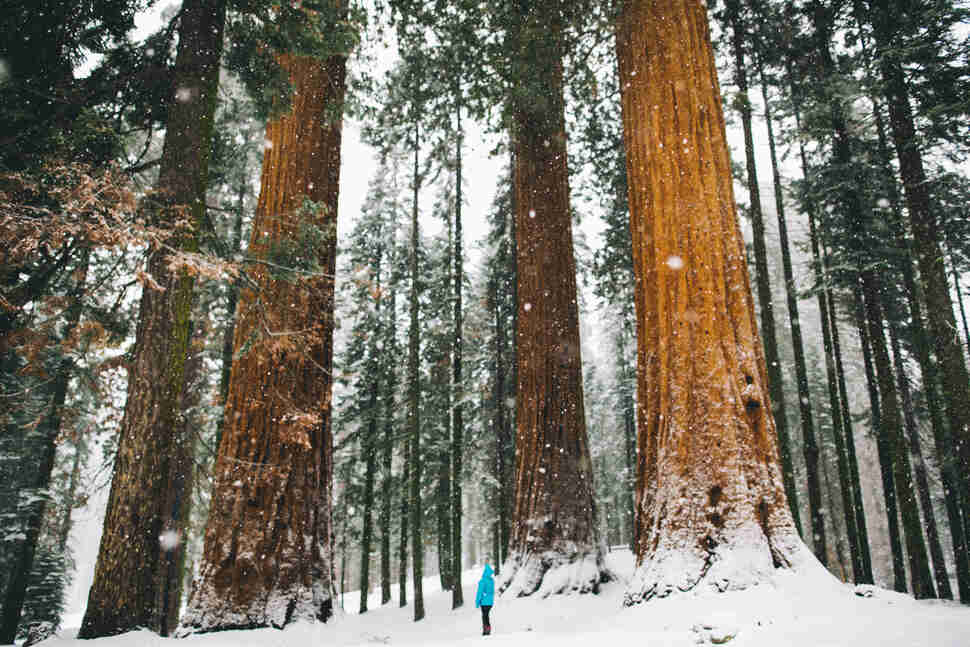 Sequoia National Park
California
If you ever wondered what your pet iguana feels like when he looks up at you, visit the second-oldest national park in America. Here, outside Visalia, California, not only can you look up at the biggest tree in the world (the 275-foot tall, 60-foot wide General Sherman) but also at five of the 10 largest trees IN THE WORLD. They're not easy to get to though: 84% of the park doesn't have roads and is only accessible on foot or horseback.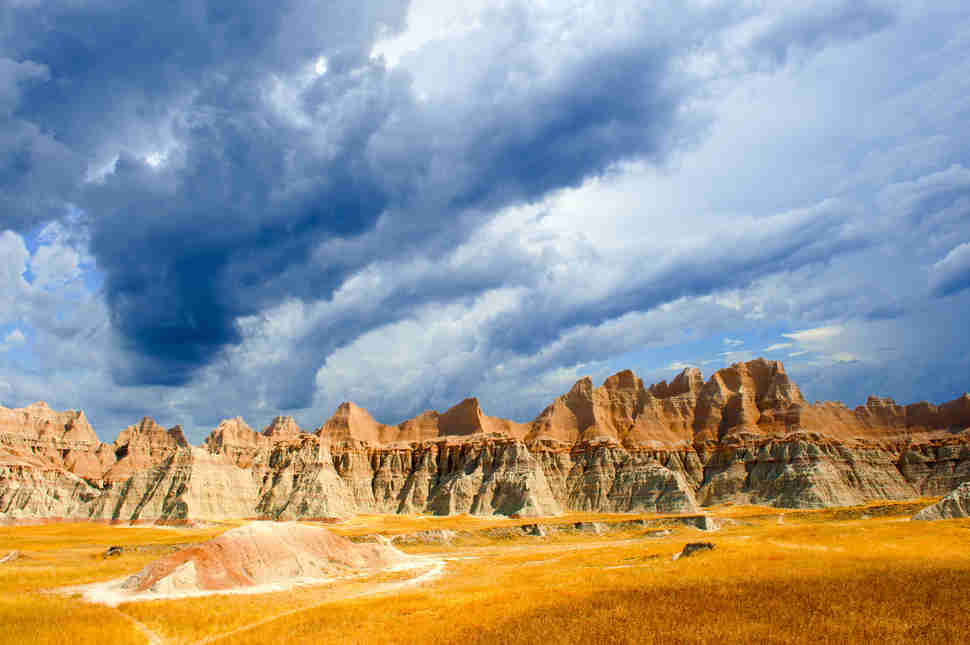 Badlands National Park
South Dakota
The only National Park so awesome Bruce Springsteen wrote a song about it (that's what that song is about, right?) is also the place where you're most likely to find ancient dinosaur bones. The 30ish-million-year-old fossil deposits make this one of the most treasured archeological sites in America. Although if fossils aren't your thing, perhaps unusual rock formations and sprawling prairies dotted with bison and bighorn sheep are, 'cause the Badlands has those too. Or for a truly other-worldly experience, head here at sunrise and watch the veritable moonscape change shades of orange, blue, and green.
Rocky Mountain National Park
Colorado
No, this park doesn't encompass the ENTIRE Rocky Mountains, but rather a 415-square-mile section of the Colorado Front Range. Split by the Continental Divide, it's almost two parks in one; the western side is the green paradise of vegetation, while the eastern half is the arid, mountainous region. In addition to encompassing 150 lakes and 359 hiking trails, RMNP's also a peak bagger's paradise -- there are over 60 mountains taller than 12,000 feet.
Mount Rainier National Park
Washington
Part of why Seattle has the best skyline in America is because of this snow-capped beauty that sits about 80 miles south of the city. And unlike its ornery cousin Mount Saint Helens, Rainier is a dormant volcano whose surrounding park of lava fields have been covered with vibrant vegetation, waterfalls, old-growth forests, and 25 glaciers. In addition, some of the best climbers in the world use the 14,000-foot peak to practice for Everest, as the conditions at Rainier are the closest you'll find to the Himalayan hill in the contiguous US.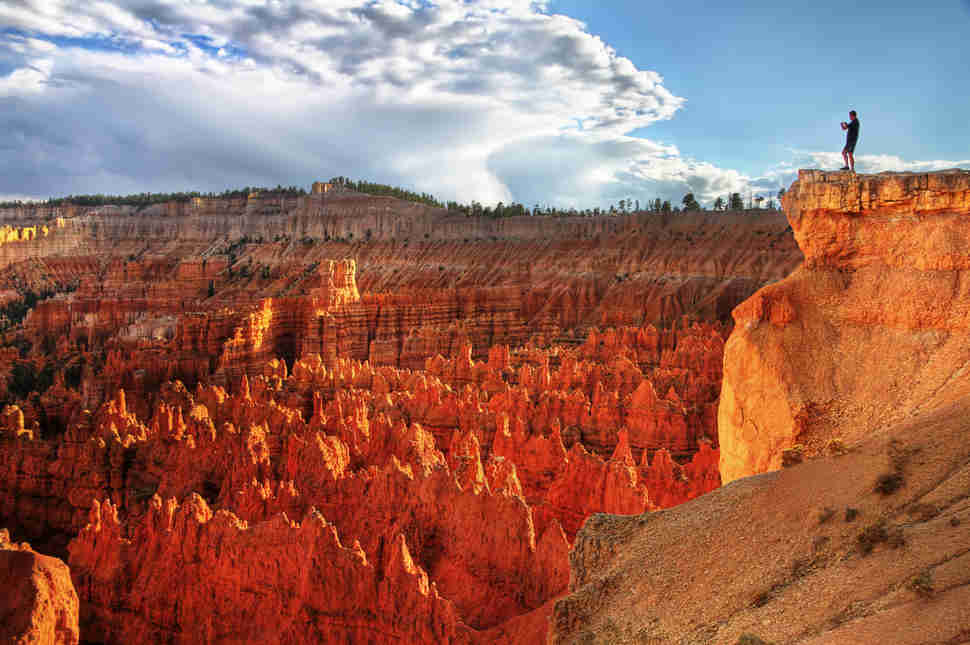 Bryce Canyon National Park
Utah
Technically, Bryce Canyon isn't a canyon, but a collection of naturally formed amphitheaters. But since "Bryce Collection of Amphitheaters" sounds like chain of corporate-owned music venues -- and doesn't look as good on a postcard -- these natural geological formations which sit a mile high are referred to as a canyon. Every year, this park hosts a four-day astronomy festival where stargazers are rewarded for their trip to the desert with some insane views of the skies.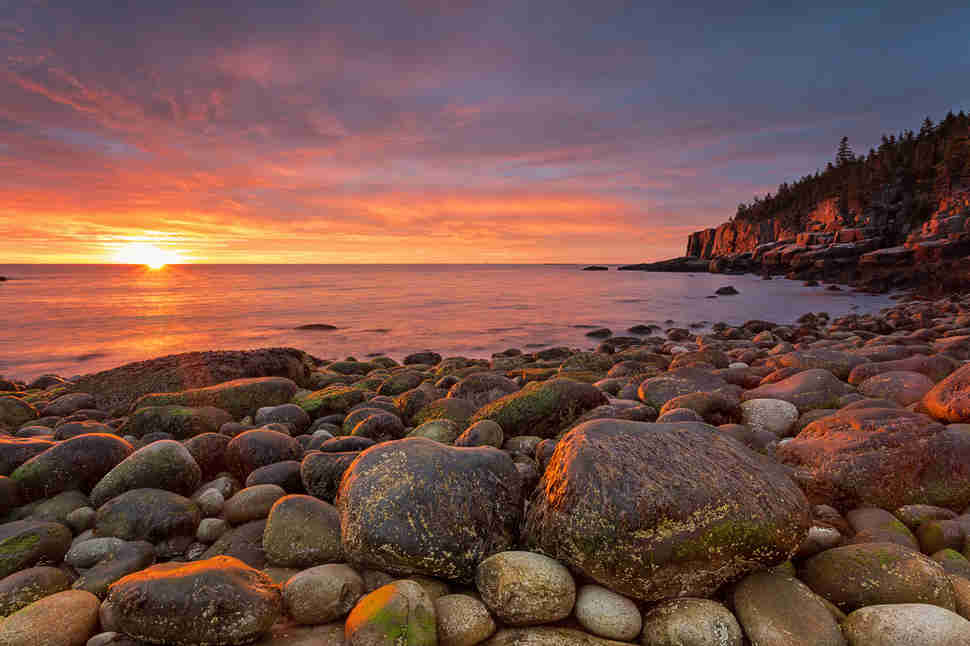 Acadia National Park
Maine
The oldest national park east of the Mississippi (and the largest tourist attraction in Maine), Acadia is by far one of the most picturesque spots in all the land, offering spectacular panoramic views of Somes Sound, Frenchman Bay, the Porcupine Islands, and Bar Harbor from the top of Cadillac Mountain. Located on Mount Desert Island, the park offers beaches, campgrounds, and 125 miles of hiking trails.
Hawaii Volcanoes National Park
Hawaii
Not to be outdone by its Hawaiian counterpart at Haleakala, this 500-square-mile park has not one, but TWO active volcanoes, including one of the world's most active, Kilauea. However, lava fields and eruptions from one of the world's most active subaerial volcanoes, Mauna Loa, make this park a major worldwide geologic research site.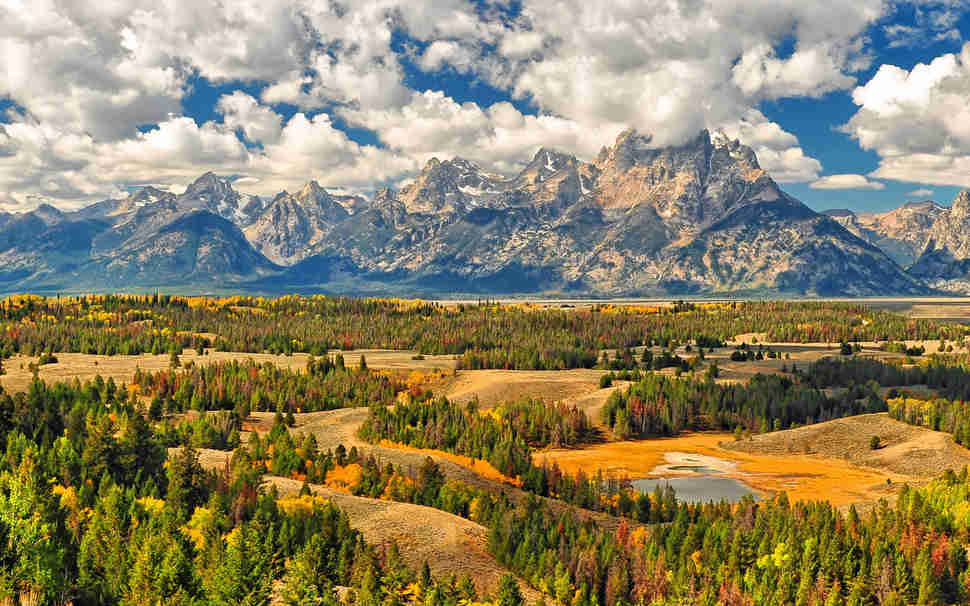 Grand Teton National Park
Wyoming
The massive peaks of the Teton Range are the emblematic symbol of this park, which also includes Jackson Hole and the signature 13,775-foot Grand Teton mountain for which the park is named. More than 3.2 million visitors come to the park annually to hike to glaciers, catch cutthroat trout, and to just chill by the park's numerous lakes.
Glacier National Park
Montana
Glacier is another park whose name tells you everything you need to know. The mountains and lakes were formed by glaciers and make for possibly the best scenery of its kind in the United States... and in Canada! That's right, this park is so spectacular that it stretches to British Columbia and Alberta -- spanning over a million acres between the two countries. And, even with global warming and all, there are still 25 active glaciers on park land.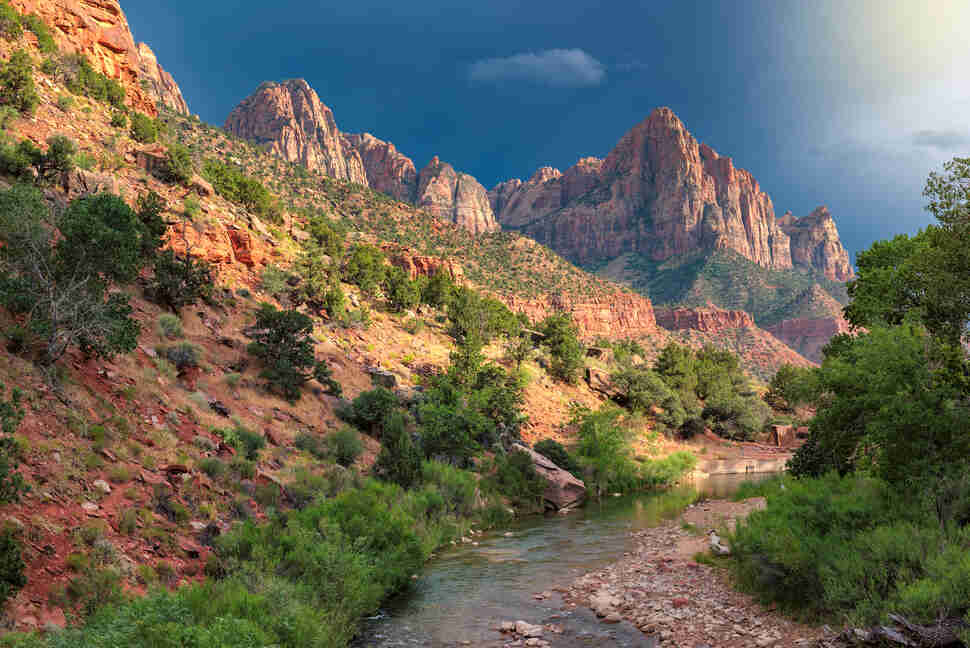 Zion National Park
Utah
No, you won't find Morpheus, Trinity, or Neo walking around anywhere. That Zion was fake. This one, however, is a very real 15-mile canyon that sits at the crossroads of the Mojave Desert, the Colorado Plateau, and the Great Basin. What that means is you'll find red rocks next to tropical waterfalls next to sprawling deserts, as well as species of wildlife that don't typically cohabitate. If you don't like all that dry desert heat, you can enjoy this park from the comfort of a free air-conditioned shuttle.
Grand Canyon National Park
Arizona
Definitely the most recognizable national park in America, the Grand Canyon is a lot more than just a big hole in the ground. Sure, you can make the daylong trek to the North or South Rim, soak it all in from the Skywalk observation deck, and spend the rest of the day figuring out what to do in the middle of the desert. Or, you can take a two-day hike from the top to the bottom (bring tons of water!!!), hop a mule so that you don't have to carry said tons of water, or even raft some of the world's most challenging rapids on the Colorado River -- just be sure to book that trip WELL in advance.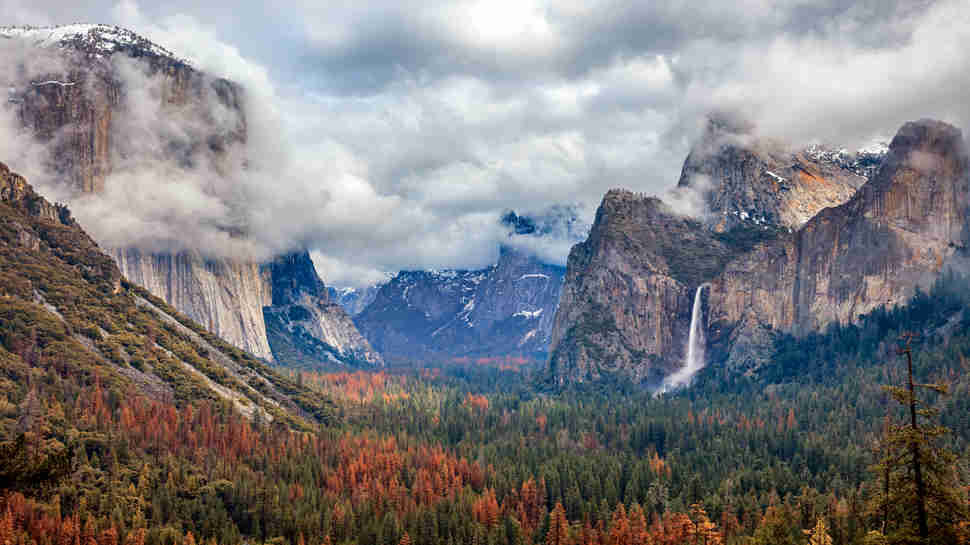 Yosemite National Park
California
Picking the most scenic part of the prettiest state in America is tough, but it's hard to argue with the absolutely gobsmacking riot of rocks, water, forests, fields and valleys you'll find at Yosemite. Among the first things you see upon entry is the staggering El Capitan rock face, the largest piece of granite in the world. The park is home to more than 20 waterfalls, most notably the 2,425-foot Yosemite Falls and 2,140-foot Snow Creek Falls, Yosemite also offers visitors giant sequoias, behemoth glaciers, and destination hikes like the legendary Half Dome.
Yellowstone National Park
Wyoming, Montana, and Idaho
Not only was it the inspiration for Yogi Bear's Jellystone (as if that wasn't enough), but the nation's oldest national park -- which spans three states -- is also home to Old Faithful, the legendary geyser that was discovered in 1870 and erupts every 35-120 minutes. The park also boasts the Grand Prismatic Hot Spring, the largest hot spring in America, and over 3,400 square miles of wilderness. Plus, like, a million chances to see buffalo and bears up close. 
Sign up here for our daily Thrillist email and subscribe here for our YouTube channel to get your fix of the best in food/drink/fun.