Missed Friday's Solar Eclipse? Here Are the Coolest Photos And Video.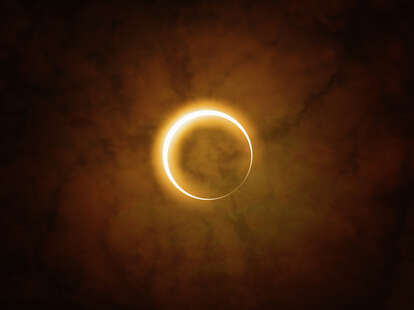 Friday's much-anticipated solar eclipse caused plenty of strained necks, late nights, and of course, a social media frenzy. While you were probably sleeping, Denmark's Faroe Islands and Norway's Svalbard islands got a full view of everything, while Asia, Northern Africa, and the rest of Europe were graced with decent views, too. It's not often a Supermoon eclipses the sun on the vernal equinox -- in fact, the next time it happens will be in 2034.
Unfortunately, Americans missed out on the deal. But, a picture is still worth a 1,000 words. Or at least 140 characters, anyway. Here are some of the best photos of the celestial event, along with a killer video to round things out for you.
If you are still thinking these photos don't quite match the real thing, well, you're out of luck. However, there is a slight consolation prize of the time-lapse video below. Those uncompromising space nerds can watch the entire eclipse here.