All across the country, college students are looking ahead to March: deciding to take a week off from reality, go somewhere warm, and do things they'll deny in future job interviews. Around the same time we have a holiday entirely devoted to drinking, and then one of the biggest, most spectacular music festivals on the planet. The problem for party people in March is figuring out where to party. The problem for everyone else is figuring out where to go to avoid them. Whether you're looking to rage or relax this spring, here are the best places to travel in March.
Recommended Video
Debatable: It's Fine To Recline Your Seat On a Plane
Cabo San Lucas, Mexico
For better or worse, spring break in Mexico is a time-honored American tradition, right up there with apple pie and caring about soccer for precisely three weeks every four years. Tough to pick just one spot, but Cabo lacks the bro-tastic hordes of Cancun while still offering better beach parties than anything you'll find in the States. As luck would have it, March is also peak whale migration season, so if shooting tequila grows stale you can get up close and personal with eight (8!) species of whales. Or you can simply relax, wandering along two of the most spectacular beaches in Mexico at Playa Solmar and Playa del Amor.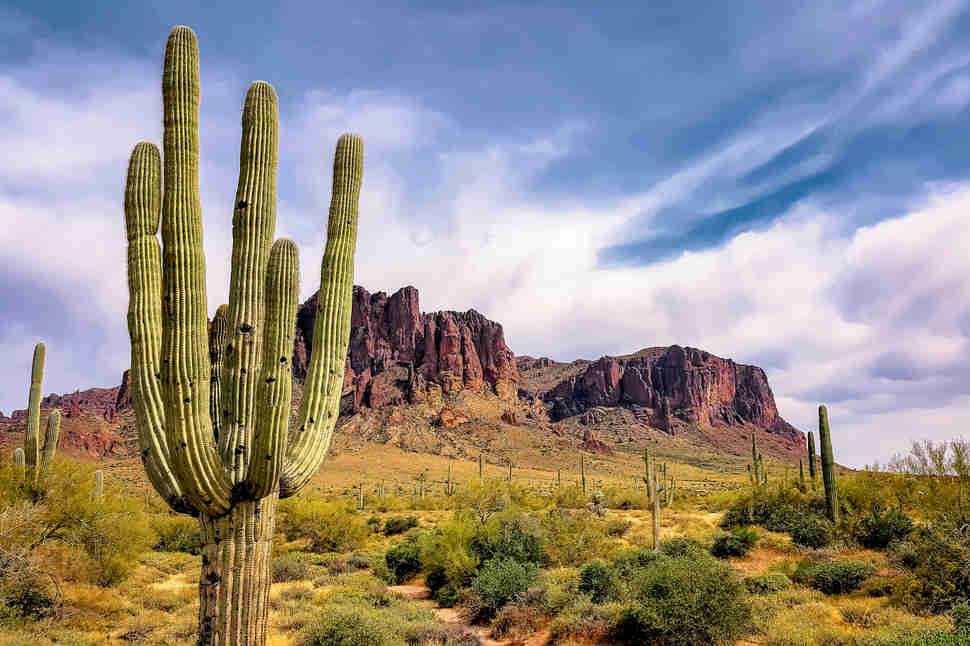 Phoenix, Arizona
March is the seasonal sweet spot in the Valley of the Sun, when you don't get the bone-dry cold of winter but it's not yet so hot the airport shuts down. That's partly why half of Major League Baseball runs spring training in and around Phoenix. Unlike in the Grapefruit League, where seeing multiple teams means driving all over Florida, here you can hop from the Dodgers in Glendale to the Mariners in Peoria to the Cubs in Mesa, all without spending the bulk of the day in your car. And if baseball isn't your top vacation priority (fair) then perhaps nearby Scottsdale is for you -- it has the best nightlife in the Phoenix area. Take ATV tours through the Sonoran Desert, go whitewater rafting, and hike the surrounding mountains to make the most of the perfect weather. Scottsdale is also home to some bonkers hotel pools, and no trip here is complete without diving into the epic oval out back at the Phoenician.
Miami, Florida
There's simply no better time to visit Miami than March. This month boasts perfect temperatures, zero hurricanes, and nonstop parties, but be warned: The bars will be packed and the hotels will not be cheap. Start the month with spring break, where otherwise-snooty South Beach loosens up and welcomes a younger crowd. From there, melt seamlessly into Miami Music Week (March 16 - 20), when every EDM artist you've ever heard of -- and at least 1,000 you haven't -- plays clubs, restaurants, art galleries, and the occasional Citgo station around the city. It all culminates with Ultra Music Festival, the biggest of its kind in the world, which this year runs from March 20 - 22.
Montego Bay, Jamaica
Picking a spring break destination -- whether you're a college student, burned-out office worker, or traveling as a family -- can be tough when you're doing it with a group. Some folks want to relax, others want to be active, others want to make terrible decisions and wake up with hangovers and regrets. Jamaica's Montego Bay has a little something for everyone, from the minimal-effort all-inclusives like Sandals Resort or Azul Beach Resort to hiking to the bioluminescent bay at Glistening Waters to trekking through the Dolphin Head Mountains to Mayfield Falls. Cruise the Hip Strip, where you'll find spring breakers doing things they wish they could delete like pictures, with Margaritaville acting as ground zero for unfortunate behavior. If you're feeling somewhat wild, catch a taxi to Negril and spend the day at the world's premier swingers resort at Hedonism II. Just be careful what you wish for.
Platte River Valley, Nebraska
If 600,000 sandhill cranes descending on a river valley in Central Nebraska ain't a party, we simply don't know what is. The Platte River Valley is the place in March, when the largest gathering of sandhill cranes in the world -- 80% of all the sandhill cranes that exist -- takes place each year. If you've never seen half a million birds in flight at one time, it's one of the most spectacular feats of nature you can witness. Don't believe us? Ask Jane Goodall, who ranked it behind only the African Wildebeest stampeding through the Serengeti as the most impressive animal migrations on the planet. Driving to the middle of the country to witness awe-inspiring natural phenomenon is something we all got used to during an eclipse, and this bird migration is absolutely worth seeing at least once. Audobon's Nebraska Crane Festival runs this year March 20 - 21. Not into birds? Try tanking -- trust us, Nebraska is where you want to be whether you know it yet or not.
Dublin, Ireland
Turning a river green is cute and all, but if you wanna do St. Paddy's Day the real way you hop across the pond to Ireland. Snake-free for 1,500 years and counting, thanks to that one dude you're celebrating. The parade winds through the cobblestone streets of nightlife district Temple Bar past centuries-old pubs; it's the sort of once-in-a-lifetime imagery that'll ruin the green-tinged holiday for you back home. Make a trip to the Guinness Storehouse and judge for yourself whether Guinness really is just better in Ireland (yeah.) Or visit the Jameson Distillery and sip the country's most famous spirit instead of shooting it like you usually do. Just be forewarned that the Irish don't get as sloppy on the 17th as folks do in the States. Pace yourself, avoid becoming an international embarrassment, and enjoy.
Vrindavan, India
If you've never been to the Holi festival in India, be ready: People are going to throw brightly colored powder in your face, laugh, and expect you to like it. Pack your sense of humor and whimsy. This annual festival, which celebrates the triumph of light over darkness, is an event unlike anything on earth -- and it's best experienced in the holy city of Vrindavan, said to be the birthplace of the Hindu deity Krishna. Try skipping the tourist-geared itineraries and just going where the crowds take you. The festival this year runs March 4-10.
MORE: Planning a trip to India? Try hidden gem (for tourists, anyway) Gujarat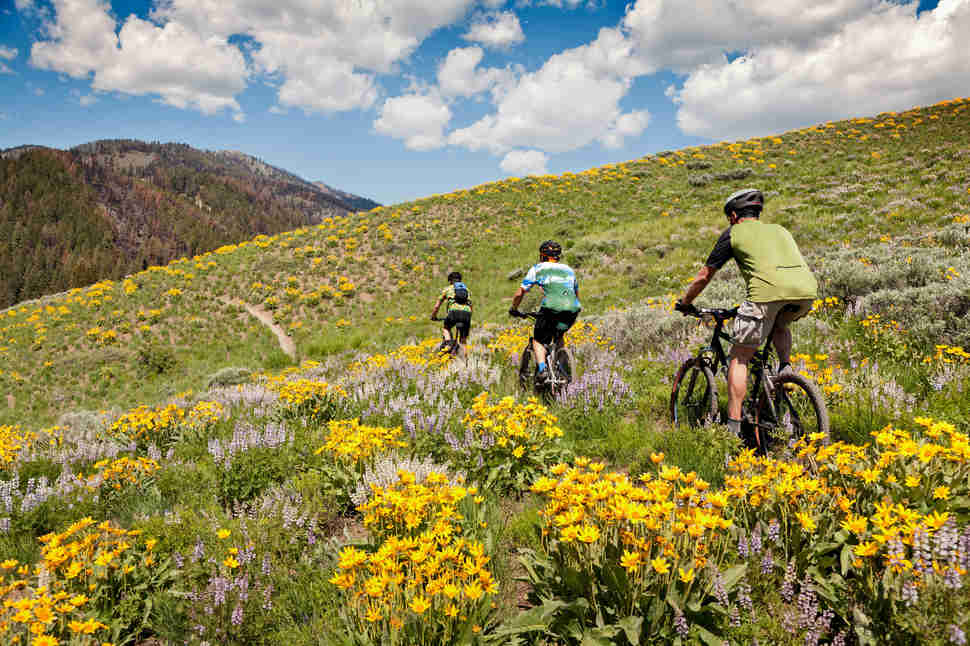 Sun Valley, Idaho
The place that invented the modern ski resort (home to America's first chairlift!) still feels more like a place to ski than be seen; one of the country's biggest Nordic skiing areas, fat bike trails, and snowshoe expeditions compliment the famous alpine slopes. March 18 - 22 this year also brings the annual Sun Valley Film Festival -- a more accessible, if less star-studded, answer to the Sundance Film Festival in Utah. Here, everyday folks can sit in on panels with industry insiders and catch exclusive screenings without spending a fortune or having to drop names. Sun Valley's cool without trying too hard, and best visited before all the beautiful people show up.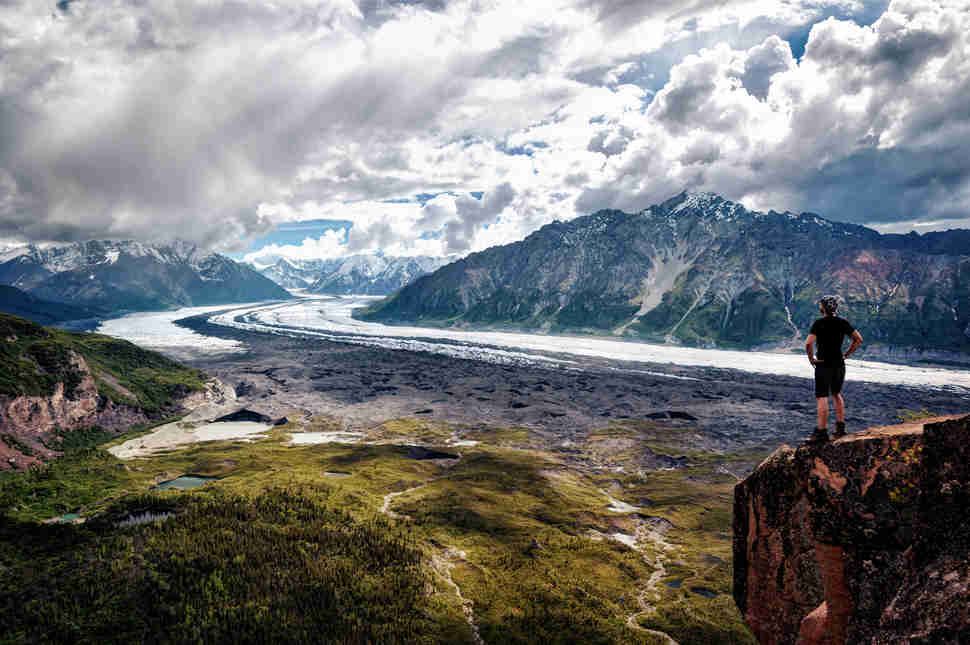 Anchorage, Alaska
Let's get right to the point: March in Anchorage means the Iditarod, and the opening festivities (this year falling on March 7) downtown around 4th Ave are not to be missed. Nor is getting chased by a stampede of hungry hungry reindeer during the Fur Rendezvous later that day. And perhaps you'd like to try your hand at mushing some sled dogs yourself? Or you could grab yourself a helicopter tour of nearby glaciers, or take a biking tour over frozen lakes if you're the active type. Bonus: March is also prime aurora borealis-viewing.
MORE: The best way to watch the Iditarod is to volunteer -- here's how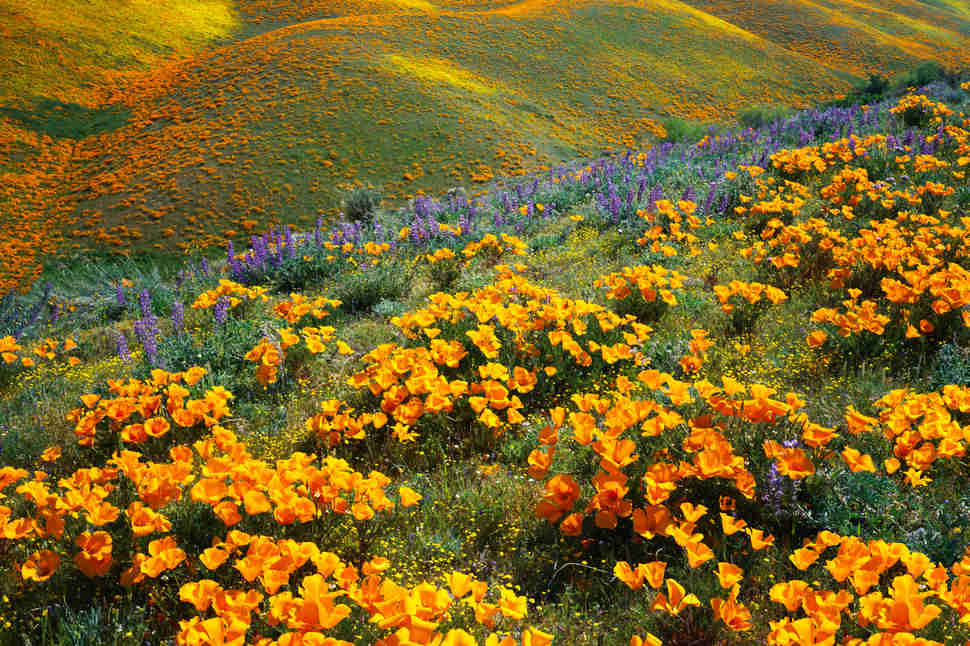 Antelope Valley, California
March is when you'll want to make the trip out to Antelope Valley California Poppy Reserve, about an hour's drive from Los Angeles. You probably already guessed, but this is because March is when the reserve's namesake poppies are in their most glorious bloom. Spend your spring break winding through the otherworldly fields of flowers alongside kangaroo rats and meadow larks and, if you're very lucky, a bobcat or two. Just do make sure you stay on the trails -- aside from risking a ticket from the park service, wandering off the graded paths means that visitors who come after you just see patches of dirt where poppies might have bloomed otherwise. Keep an eye out for scorpions, too.