If you went on a backpacking trip through Asia a few years ago, you might've been lucky enough to find a special beach to call your own. There lie some of your most fond memories of paradise -- crystal-clear waters, sunny relaxation, and only a handful of other tourists sharing the white sand with you. Now imagine going back today to see that same beach with a parking lot of tour buses, plastic bags clinging to the rocks, and a bunch of dead crabs coming in with the tide.
For as vast and ancient as Asia is -- home to more than half the world's people, covering more than a third of the world's landmass -- its destinations are surprisingly fluid. Yesterday's sneaky-cool destination becomes tomorrow's overplayed, overrated tourist trap. So beware of setting your sights on word of mouth that may have taken 25 years to reach you.
Recommended Video
There's a Stock Market-Themed Cocktail Bar in Hong Kong
We asked experts who've spent much time living and touring the continent to tell us destinations that trump the more oft-visited hotbeds. Asia, packed with people, is still huge, after all. Parts of it, you can still can discover in their perfect moment.
Joe "Mr. Guidebook" Cummings -- author and photographer
Overrated: Bagan, Myanmar
With 4,000 ruined stupas scattered across a broad dusty plain, the history and majesty of Bagan are all there. Trouble is, Myanmar's archaeological capital is overrun with tour groups, and prices for food and accommodation are astronomical. And the temple restorations have been ham-fisted, to say the least.
Underrated: Mrauk U, Myanmar
Mrauk U is Myanmar's most famous archeological site after Bagan, and here you can wander among blissfully uncrowded temple ruins spread over green hills, with rice fields and thriving villages interspersed throughout.
Hannah Bae -- Thrillist contributor
Overrated: Macau
A Portuguese time warp-turned-Chinese playground just off the coast of Hong Kong? It sounds like an incredible mash-up of cultures… until you actually plod down the grayish, borderline-seedy sidewalks of Macau. Casinos line the tiny "Las Vegas of Asia" -- the only place in China where gambling is legal -- and around the tables, the desperation in the air hangs as thick as the cigarette smoke. Skip Macau and get a far more stimulating blend of brain-bending Euro-Chinese influences by spending more time on Hong Kong or Shanghai's bustling streets.
Underrated: Busan, South Korea
Most Americans have never even heard of Busan, and they are seriously missing out. South Korea's second-biggest city brims with chill beach-town vibes and possibly the warmest residents on the peninsula. Busan is home to Asia's largest and most influential film festival, which manages to be remarkably welcoming and accessible 21 years after its founding. It hosts the world's most insane pro-gamers at Korea's flagship video-game convention. In the off-season, the city beckons with the country's best spa, the coolest cliffside temple I've visited in Asia, tantalizing fresh seafood at a mind-blowing fish market, and year-round late-night drinks and firecrackers on the beach.
Mark Wiens -- author of Migrationology, a food travel blog
Overrated: Chiang Mai, Thailand
Chiang Mai is one of the most popularly visited cities in Thailand and for good reason -- there are so many things to do. It's laid-back, it has a country feel to it, yet it's still big enough to have many of the city luxuries. But sometimes it seems a little overrun with tourism facilities, the public transportation isn't very good, and touristy areas can be unfriendly.
Underrated: Lampang, Thailand
Just an hour from Chiang Mai is Lampang, which has a similar feel to Chiang Mai, but with less tourism development and an amazing variety of things to see -- like an elephant conservation center and the Buddhist temple Wat Phra That Lampang Luang. Northern Thai food is delicious and plentifully available at markets, and you're sure to meet some seriously friendly people.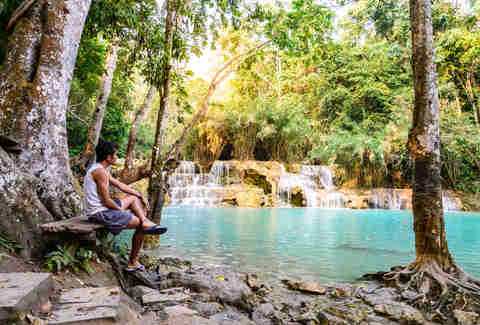 Bruce Northam -- Thrillist contributor
Overrated: Brunei
Brunei, a kingdom smaller than Delaware, is ruled by an unbroken line of Sultans dating back 600 years. The last Malay monarchy is where people play golf and polo, and recline poolside in swank resorts. It's also a decadent place to suspend certain indulgences. Think doable rehab, as alcohol is prohibited. The country's population has a high standard of living -- think the Asian Muslim world's Vegas, minus the hookers, gambling, and pretty much every other vice. That said, Muslim men in Brunei are allowed to have up to four wives. The Sultan head of state showed restraint by only having two. Balancing that self-discipline, he has accumulated 5,000 uniquely modified cars worth $4 billion. Priorities like this set a certain tone.
When I went, I stayed in the most posh, charmless joint imaginable. I've never been a fan of marble floors and walls, and mirrors everywhere unsettle me. Luckily, His Majesty's tiny quarter is surrounded by millions of acres of Malaysian jungle. Before heading out into those wilds, I dined with a sage American CEO. I asked him if he noticed one human personality trait that was a sure ticket to financial success. He left me with this concept: when advice boils down to either here's what you should do versus here's what I would do if I were you, the latter is usually wiser guidance. So here's what I would do if I were you: put off Brunei until you crave gilded law and order.
Underrated: Laos
With images of Thailand and Vietnam dancing in your head, you ask, "Why Laos?" Well, it separates them, making an unforgettable overland journey across this Southeast Asian gem even more sensible. Laos has it all, on a tiny budget: divine food, bohemian nightlife, generous locals. The kind, calm, and graceful Lao people make it hard to comprehend that Laos remains the most heavily bombed country ever, a legacy the US government is doing its best to repair.
Vientiane, the biggest town, will likely be your gateway, and you should get there before Chinese developers turn it into one big casino. My recommended strategy in a place like this is to immediately find a bar/restaurant owned by a 20-plus-year expat from Australia or Canada -- whatever, someone from a place who speaks your language -- who married a local and never left. They tell you everything you need to know. A refreshing departure from Southeast Asia's earsplitting transport madness, villages like Muang Ngoi remain blissfully devoid of motorized vehicles. Every developing settlement has a go-to guy, who for a fair wage makes many travelers' whimsical daily dreams come true. In a professional setting, they'd be called an expediter or a fixer. They will probably find you before you find them, so once you go, don't be afraid to let Laos come to you.
Daniel Cole -- Thrillist contributor
Overrated: Kanyakumari, India
Look, Southern India is great. It is the most chilled-out area and has some of the country's best beaches, but you really have to pick which parts to visit. Kochi, yes. Thiruvananthapuram, no. Varkala, yes. Kanyakumari, pass. There are a bunch of reasons to visit this spiritual capital that will make great conversation and look good in a travel article. But taking the time and expense to go out of your way to this novel peninsular point -- where the Arabian Sea, Indian Ocean, and Bay of Bengal meet -- can leave you underwhelmed. A to-do spot for pilgrims, and those particularly interested in Hinduism, but anyone else might well be better off journeying further afield.
Underrated: Koh Lanta, Thailand
This serene, isolated island in the Andaman Sea connects you with the softer, loving elements of your soul. There are no beach parties and no major sporting pulls, just a placid environment with an exquisite sea, great food (pad Thai is the specialty here), and fresh cocktails. Many tourists stay in the island's north, but if you venture further south, past Relax Bay (worth visiting for a day or two) and Nui Bay, you'll reach Bamboo Beach, a small isolated resort near the island's national park, where you will truly discover Thailand's open-heartedness, without being swamped with tourists. On my first visit to this distant point just off the coast of Krabi, I saw sea turtles, slept under the stars, saw thunderstorms I only thought possible in films, and fell in love for what felt like the first time.
Adam Groffman -- author of Travels of Adam, a men's lifestyle travel blog
Overrated: Halong Bay, Vietnam
Famous for its limestone cliffs, turquoise-green water, and overnight boat trips, Halong Bay is rightfully one of Vietnam's most visited sites. There aren't many places more beautiful, but with the influx of tourism comes a number of problems: overcrowding, poorly staffed boats, and the challenge of not knowing which tour operator to book.
Underrated: Mui Ne, Vietnam
In the south of Vietnam, the sleepy seaside town of Mui Ne might not seem like much on first appearance. Its beaches aren't the most beautiful in Vietnam, but you'll still find plenty of great water sports like windsurfing when the weather's right. And just outside the city are the picturesque sand dunes (red and white) which are possible to visit on ATVs, providing the picture-perfect spot for sunset. And if that's not enough, there's a wonderful canyon along the sand dunes aptly named Fairy Stream -- a photographer's paradise.
Matt Schiavenza -- Asia Society senior content manager
Overrated: Vang Vieng, Laos
If Laos is Southeast Asia's most wonderfully chill travel destination -- and it is -- then Vang Vieng is its Achilles heel. Situated along the Mekong river between the capital Vientiane and the sublime Luang Prabang, Vang Vieng attracts thousands of travelers each year lured by activities like river rafting and rock climbing. But these pursuits are overwhelmed by throngs of sunburned young backpackers binge drinking in inner tubes, rows of corrugated tin shacks playing endless reruns of Friends to hungover tourists, and "massage" joints that are about as legit as a North Korean opinion poll. Vang Vieng is perfect for Westerners on a gap year looking to indulge their Apocalypse Now fantasies while staying blissfully immune to Laotian culture. Everyone else, avoid.
Underrated: Yunnan province, China
Say "China" to most would-be tourists, and the first things that pop into mind are smog-choked cities, the Yangtze River, and the Great Wall. But nestled in the mountains between Tibet, Southeast Asia, and Sichuan province is Yunnan province, a worthy destination for even a first-time traveler to China. Home to nearly half of the country's 55 ethnic minority groups, Yunnan's human diversity is matched only by its astounding geography: Some of Asia's tallest mountains are less than a day's drive from tropical jungles and pristine virgin forests. For adventurers, the province's miles of paved mountains roads are ideal for long-distance cycling, while mountain climbers and off-road drivers also flock. Oh, and not to mention: Yunnan boasts one of China's best cuisines, with dishes like pineapple rice and fried goat cheese. And the best part? It's cheap. For now.
Mark Edward Harris -- travel and documentary photographer
Overrated: Kusatsu, Japan
Kusatsu is constantly rated one of Japan's top destinations for onsen, or Japanese hot springs. But if you're looking to immerse yourself in a sublime hot spring, don't go to Kusatsu. You can see the jikan-yu here, a traditional method used to cool the spring water, but the water's still left at 114 degrees Fahrenheit, uncomfortably hot for bathing. It's best to go to other hot-spring areas which bring their temperatures down to between 100 and 107 degrees.
Underrated: Takaragawa Onsen, Gunma Prefecture, Japan
In my travels around Japan photographing hot springs for my book The Way of the Japanese Bath, I discovered a rotenburo (outdoor bath) that is a magical experience in any season. At Takaragawa, you can experience the inyo (Japanese for yin and yang) of winter, bathe with the magnificent colors of fall, or bathe during a spring or summer downpour. Each yields its own unique experiences. It's a hot springs well known to local bath addicts and is consistently rated at the top of Japanese-language magazines for hot-spring getaways.
Barbara Woolsey -- Thrillist contributor
Overrated: North Goa, India
When flower power flocked to North Goa in the '70s, settling in beach towns and paving the way for wild all-night trance parties, the area was still an unspoilt paradise. But today true bohemians and pockets of tropical oasis are harder to come by, instead overtaken by holiday package tourists, overzealous beach peddlers, culture appropriators, and psytrance fans who've tripped out one too many times.
Underrated: South Goa, India
South Goa's laid-back in a more authentic way, populated mostly with the kind of tourists who're keen to get away from a lot of bustle. Driving a motorbike around, you'll stumble upon totally empty beaches and killer rock formations. If you still want a bit of action, Palolem Beach has similar vibes to North Goa, with restaurants and bars open late. Agonda Beach is a hidden gem, a long, gorgeously clean stretch. There's only one peddler allowed: Ali the drum seller. He's got a big smile and never bugs people.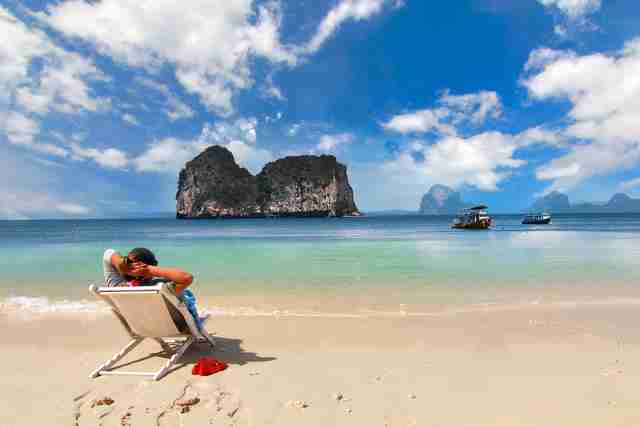 Dan Frasier -- founder and director of Smiling Albino, a Southeast Asia tour company
Overrated: Phuket, Thailand
You've probably heard of it: the beautiful, exotic Southern Thai island of Phuket, the jewel of the Andaman Sea. Thailand's largest island has been a dream destination for several decades now, and as such, has become quite crowded with luxury resorts competing for beachfronts. The infrastructure has been overwhelmed and for short visits, the size of the island results in a lot of hassle, traveling to and from different attractions, and reaching piers for boats and water activities.
Underrated: Trang, Thailand
More obscure than Phuket is Trang, a province in Southern Thailand between Krabi and Satun. It's serviced by its own airport with an equal flight time to and from Bangkok, boasting amazing natural beaches, islands, and national parks. Recent scheduling of more frequent flights and the development of luxury resorts make this province a quieter and much more attractive alternative to Phuket.
Sign up here for our daily Thrillist email, and get your fix of the best in food/drink/fun.