Let's be honest: Cardiff isn't exactly known as a foodie mecca (although the near-constant rain does provide some excellent ground for growing produce). That said, some local restaurants have begun to up their game over the last few years, finding a spot among the cafes and mom-and-pop shops to feed the British masses looking for an escape. From an impossibly cheese-filled deli to a crowdsourced brunch cafe, these are the greatest spots to eat in the Welsh capital.
<em>Plassnewydd</em><br />
The Indian-inspired menu here is full of flavorful options even die-hard carnivores will love, from the Cali breakfast with homemade vegan sausage, smoky tempeh rashers, and avocado, to the signature burger made from an ancient japanese seitan recipe. Most of the food can come gluten-free as well, so you can tick that box while you stuff your face with one of the surprisingly perfect desserts.
<em>Castle Quarter</em><br />
Started by three friends back in 2005, this bi-level spot goes for big flavors courtesy of its homemade pastas and risottos, as well as meat and fish sourced from the nearby Cardiff Market. Yes, the decor's been kept simple, but that's not really why you're here -- no, you're here for the Welsh lamb ragu and tender, Tuscan-style roast pork.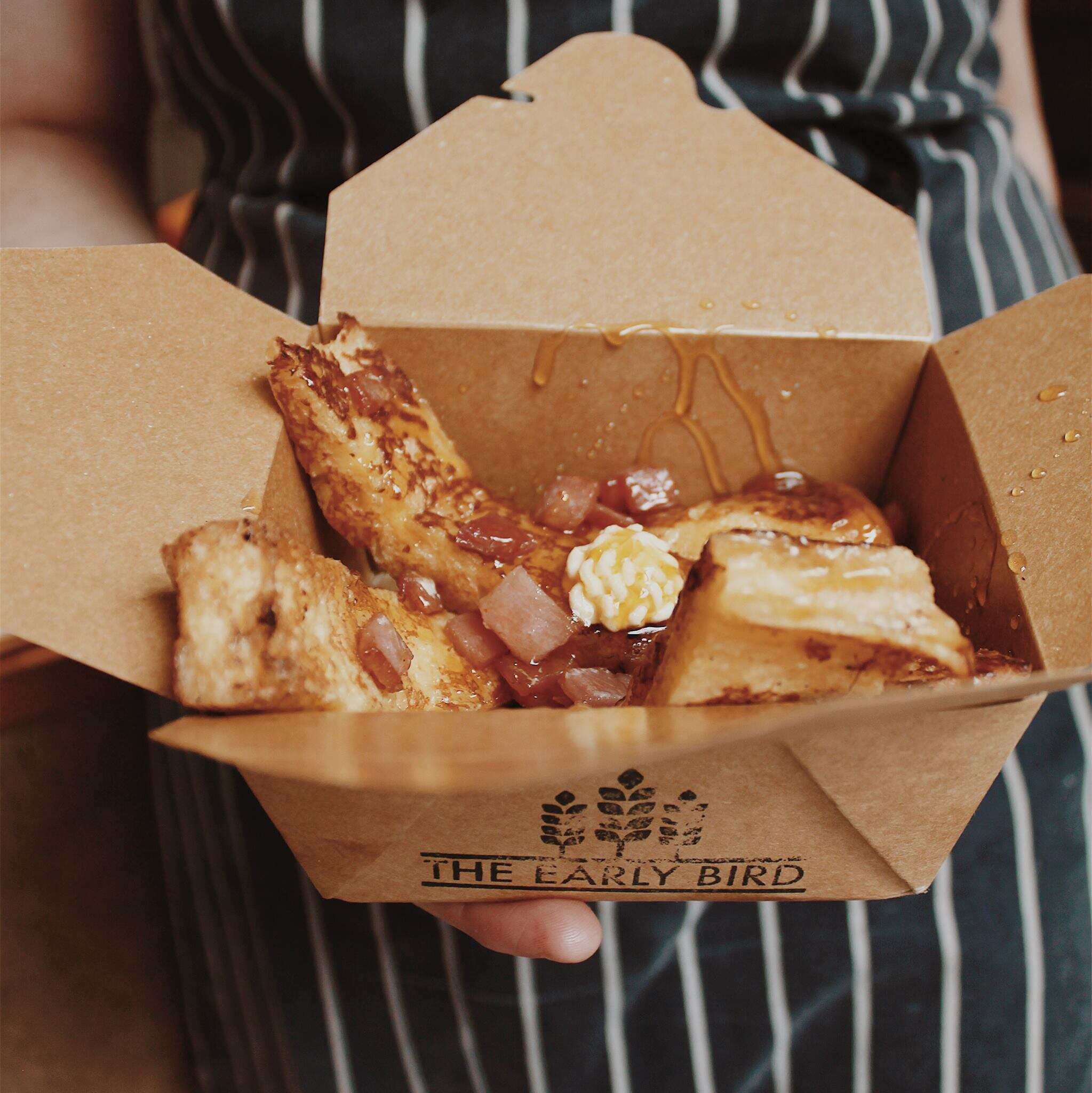 <em>Cathays</em><br />
Chef Ceri Johnston trained at a local bakery before turning to the good will of friends, family, and even the public at large to open Cardiff's first crowdfunded cafe, which now serves home-baked bread &amp; pastries, house-roasted coffee, and a brunch well worth getting out of bed for. The French toast selection alone is worth the trip, with other to-die-for options including the Let's Get Ready to Crumble: poached apple, plum &amp; ginger compote with a crunchy crumble topping.
<em>Penylan</em><br />
In city where it rains more than half the time, it's important to find little pockets of warmth along the way to keep you going. This cafe is the kind of place where you'll stop in for a cuppa and find yourself with a full pot of a new favourite, plus lunch, pastries, and probably a couple new friends a few hours later. The selection of tea is truly staggering, so take the time to read through the whole list, and ask lots of questions from the super-informative staff.
<em>Castle Quarter</em><br />
Located in the Cardiff Arcades, this temple of dairy done right offers over 150 different cheeses in various forms, whether it's the goat cheese and pesto tart, Caerphilly cheese with bread as a side to soup, or just straight Pant Mawr on a plate. The slightly chaotic atmosphere, coupled with the fact that it only seats 45, means it's a bit of an experience -- just be patient, and remember the deliciously cheesy reason you came.
<em>Riverside</em><br />
This elevated Indian spot was designed by chef Anand George, who took home the Tiffin Cup from the House of Commons for UK's Best Indian, serving deconstructed dishes with plenty of drizzles and smears. Try the Nawabi chicken finished in a tandoor, marinated with creamy cheese, cardamom, and mace, and served with a makhani sauce and a surprising mint sorbet.
<em>Castle Quarter</em><br />
This micro-restaurant tucked in the shadow of the castle is one of those borderline-mythical spots that sits in a touristy area yet still manages to produce great homestyle food. While the menu is filled with Italian treats, it's the freshly made pizzas that keep the crowds coming in, with dough made daily and flash-cooked in the wood-fired oven to order, creating a thin crust that's a perfect vehicle for inhaling all those delicious toppings. The Citta, with Parma ham, rocket, and Parmesan, is light enough to leave room for some indulgent dessert, like the traditional tiramisu. &nbsp;
<em>Roath</em><br />
This modern, northern-style restaurant has become a destination for those in need of a dumpling fix, but there's more than those little parcels of joy hiding on the menu here. The hotpot is a no-brainer for those who like to get hands-on with their food, and there's also an array of less predictable dishes like pig's maw, trotters, and lungs for when you want to go off the beaten path.
<em>City Center</em><br />
Every now and then (and especially when you're several pints in), the only thing that'll satisfy is a proper curry served over chips. Located on Caroline St, Dorothy's has a devout following that visits regularly for the cheap price point and massive portions -- you've got to try the chicken curry at least once.
<em>Castle Quarter</em><br />
Housed in reconditioned bank vaults, this charming, meat-centric restaurant serves up classic British comfort food, with all the expected dishes like Devonshire crab with mayo and pork belly served with pig's head croquette, carrot &amp; swede mash, savoy cabbage, and a mustard cream.
<em>Castle Quarter</em><br />
Arched brick ceilings, an open kitchen, and red leather banquettes make this spot feel more like it should be under the streets of some old Spanish town instead of in this Welsh city. The menu is huge, with everything from made-to-order tortillas to hand-carved jamon, mackerel escabeche, and croquetas (and much more). The drinks follow suit with an exclusively Spanish wine list, plus over 30 gins for a whole G&amp;T menu served in classic bulb glasses with specialized garnishes.<br />
<br />
<em><a class="vortex-open" data-campaign="5708" href="https://signup.thrillist.com/&quot; target="_blank">Sign up here</a> for our daily Thrillist email, and get your fix of the best in food/drink/fun.</em>
Haley Forest is a food and drinks writer who loves the type of rain when the sky opens up and you have no choice but to just embrace it. Follow her (mis)adventures @HCForest.