From world-class degustation dining to a fleet of food trucks flinging badass burgers, bao, and brulee, Melbourne has a well-earned rep as Australia's culinary capital. To help you navigate this mouthwatering melting pot, we've rounded up some of the tastiest hotspots in town.
Go get a bellyful.
Recommended Video
Fast Casual Vegan Junk Food Is Now a Thing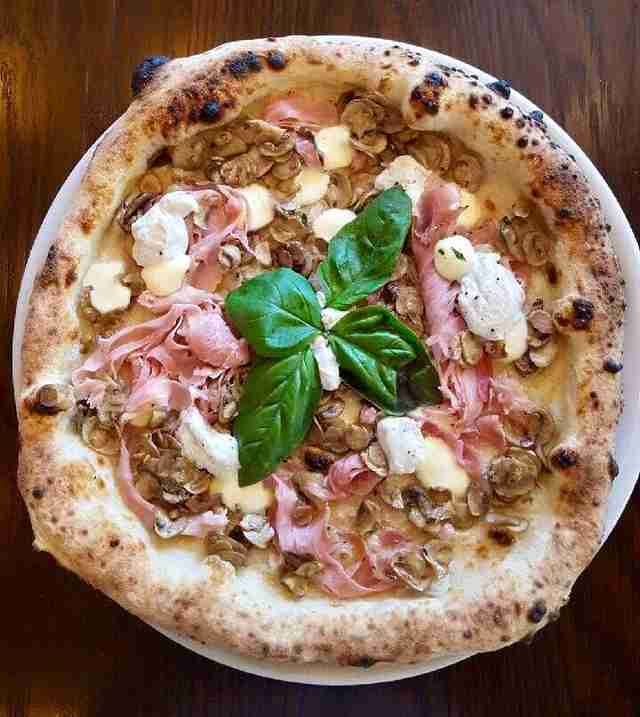 99 Lygon St, Brunswick East
Why mortgage your apartment for a trip to Naples when you can munch on the world's best margherita pizza right here? With his perfect pie taking top honours in the specialita traditionale garantita (STG) category at the 2014 World Pizza Awards, Melbourne's favourite pizzaiolo, Johnny Di Francesco, is something of a local treasure. While the wood-fired Gradi empire is constantly expanding, you can't beat the original Lygon St outpost for a slice (!) of the action.
3/48 Easey St, Collingwood
When hunger strikes, make tracks to Easey's -- the first, best, and only rooftop-train-carriage burger bar in Melbourne. Yes, you read that correctly. No, you can't put your feet on the seats. Dig into an Easey Cheesy, a stack of potato cakes, and a dim sim or three, then wash it all down with a Melbourne Bitter for the true-blue experience.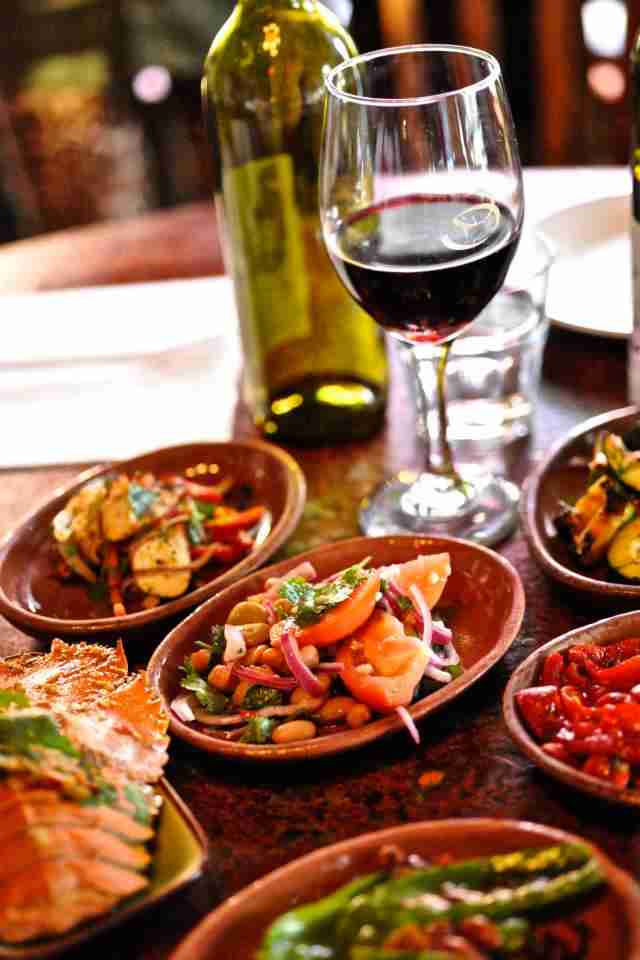 213 Barkly St, St Kilda
A visit to St Kilda seafood stalwart Claypots is sure to satisfy any fishy fancy or crayfish craving. The catch at this lively, casual eatery is fresher than fresh -- OK, maybe it's just fresh -- with many dishes designed for sharing. Don't miss the garlic prawns, and make sure you order one of the signature claypots! The candlelit courtyard's our pick for a balmy night, but there's a walk-in-only policy, so be prepared to wait at the bar. Come for the seafood, stay for the live music, including regular appearances from the King of Rock and Roll himself.
3/62 Rose St, Fitzroy
We Melburnians are deadly serious about our cafe culture, and while excellent eateries are par for the course, this Fitzroy cafe and coffee roaster is a slayer. Industry Beans' award-winning space is a study in restrained, industrial-edged beauty, the coffee is next level, and the menu's innovative but accessible, highlighting the very best seasonal produce. Spanner crab omelet for the win!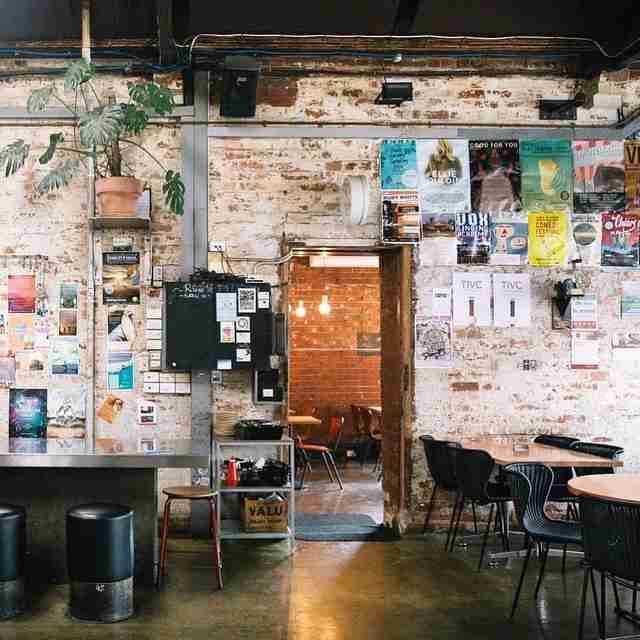 360 Brunswick St, Fitzroy
For a low-key, well-priced meal with nary a mock meat in sight, Fitzroy's Vegie Bar is a winner among leaf eaters and meat lovers alike. The menu's huge, boasting flavourful veg curries alongside tofu stir-fries and Mexi-bean burritos -- and then there's that dessert cabinet... The cavernous, barn-like space heaves every day of the week, but you can chill in the bar out back while you wait for a table.
647 Chapel St, South Yarra
Confectioner extraordinaire Darren Purchese is Melbourne's very own Willy Wonka, by way of Blighty. It's not overstating it to say a visit to his workshop and retail store, Burch & Purchese, is a life-changing experience for any sweet tooth. From white chocolate and salted caramel choc pops to meringue clouds and the famous explosive raspberry milk chocolate cake (which features popping candy), your eyes will definitely be bigger than your stomach.
Best souva that won't give you a food baby: Jimmy Grants
Various locations
With his Jimmy Grants restaurants, celeb chef George Calombaris has truly master(chef)ed the art of the perfectly proportioned gourmet souvlaki. With soft, fluffy bread, tender meats, and sauces you'd happily drown in, Jimmy's souvas are outrageously good. Say "hi" to Mr Papadopoulos -- a mouth-watering combo of lamb, onions, mustard aioli, and chips, all wrapped up in that dreamy bread.
Best late-night eats: Entrecôte
131 Domain Rd, South Yarra; 6 Alfred Pl, Melbourne CBD
Late-night dining in Melbourne isn't all pepperoni pizza and dirty bird; feasting on steak frites at either of the two Entrecôte restaurants is a much classier, Euro-inspired affair. Open until midnight every day (minus Sundays in Alfred Pl), a serving of the premium Hopkins River sirloin, side salad, and bottomless fries will sate any nocturnal protein cravings.
 
735 Malvern Rd, Armadale
From the team behind Northcote favourite Barry, Mammoth is a relative newcomer to the Melbourne brunch scene, winning fans with an all-day menu that's full of surprises. The cherry lamington puffed pancake (with coconut crunch, cherry jam, and dark chocolate ice cream) is a treat for any sweet tooth, while the WTF combo of the lobster donut burger with green mango and papaya slaw, cucumber jam, and Sriracha kimpi mayo is pure Instagram fodder. A side order of bacon-and-egg popcorn is a must.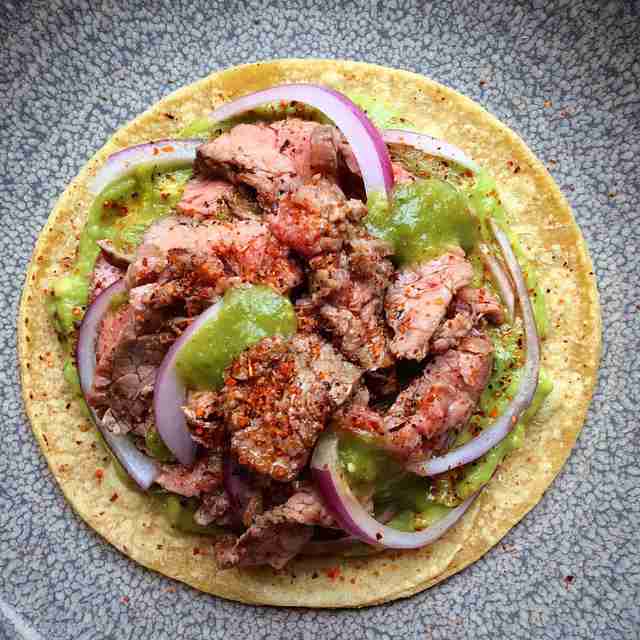 1/11 Collins St, Melbourne
It's a sign of the delicious, fresh fare within that this Collins St taqueria still has queues down the vertiginous stairs and out the door most nights of the week. The menu's prime for sharing, boasting quesadillas, ceviche, and some of the city's finest tacos (try the fish), and the crowd's always here for a good time, fueled by those epic Mamasita margaritas. Do not pass go without an order of the famous elotes callejeros -- street-style, chargrilled corn with queso, chipotle mayo, and lime.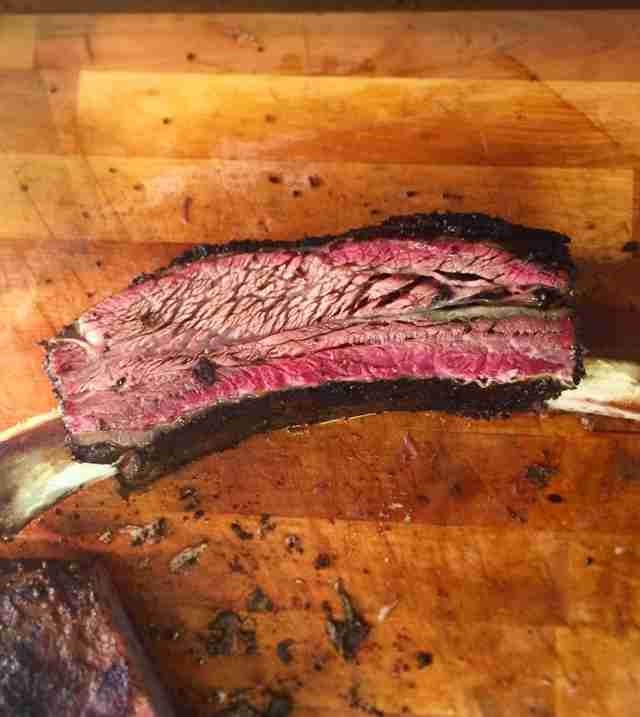 29 Lygon St, Carlton
We're still riding the Mexican wave and have come around to kimchee, but if there's one food trend that's won Melburnians' tender hearts above all others, it's American BBQ. With mouthwatering meats cooked low and slow, fall-off-the-bone sticky ribs, and sides like cornbread and mac & cheese, what's not to love? The pitmasters at Bluebonnet Barbecue do a killer brisket and smoky pulled pork, and did we mention the smoked maple and bacon ice cream sandwich? Drool.
264 Victoria St, Richmond
For a cheap-but-hearty feed, pho is always the way to go. While everyone has a favourite local Vietnamese soup joint, Richmond's I Love Pho pulls the crowds for good reason. The fragrant broths with noodles and your choice of meats or veg (for $10-$12) never fail to cure what ails you. Pro tip: grab an order of the tasty prawn spring rolls to get the ball rolling.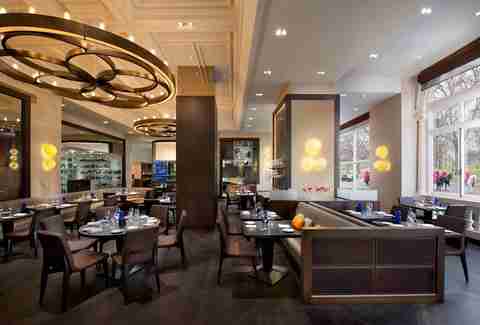 Best fancy restaurant for when the parents are paying: Dinner by Heston Blumenthal
Crown Melbourne, Southbank
Obviously, when the folks are in town and ponying up the cash for dinner, you're going to suggest the 10-course Chef's Table menu at Dinner by Heston Blumenthal. Or if dad's about to blow a gasket at the $375-per-person price tag, there's always à la carte. With a historical thread and Australian influences evident in dishes like the lamington cake, Dinner is a unique dining experience from the god of gastronomy. And yes, that infamous meat fruit made the cut.  
300 Smith St, Collingwood
With an elegant but laid-back interior, great service that's not too OTT, an always-buzzy vibe, and an excellent modern Australian menu that's not too pricey, Saint Crispin ticks all the date-night requirements. Make sure you start your evening with a tipple mixed by the ever-dapper Alan in the "secret" Thomas Olive bar upstairs. Just mind the steps on your way back down.
Fitzroy, Richmond & Windsor
It's hard to imagine life in Melbourne before the arrival of Messina. Now with three shops across the city, you'd imagine the hunger for this artisanal gelato would have died down, but instead it's reached fever pitch. With everything made fresh on site, you'll likely have to queue for your salted caramel and white chocolate cone, but it's worth the wait. Make sure you stalk Messina's social media channels for its slightly crazy, always delicious weekly specials.
Sign up here for our daily Thrillist email, and get your fix of the best in food/drink/fun.
Pip Jarvis is a Melbourne-based writer and publicist with a passion for words, brunch, and furry creatures big and small. You can find her with her nose in a book, or hovering around the cheese board.