The World's 16 Most Incredible Sea Caves
Most people have only been exposed to sea caves by reading Harry Potter and the Half-Blood Prince, and that's not OK... mostly because the sea cave in that book was terrifying and filled with zombies (apologies to anyone who hasn't read it by now). The sea caves in this list, on the other hand, are not only beautiful, accessible, and awe-inspiring, but they are also totally not filled with minions of some evil magical dude.
Are you ready to gaze upon the marvels of water and wind erosion? Sure you are. Here are 16 of the world's most incredible sea caves.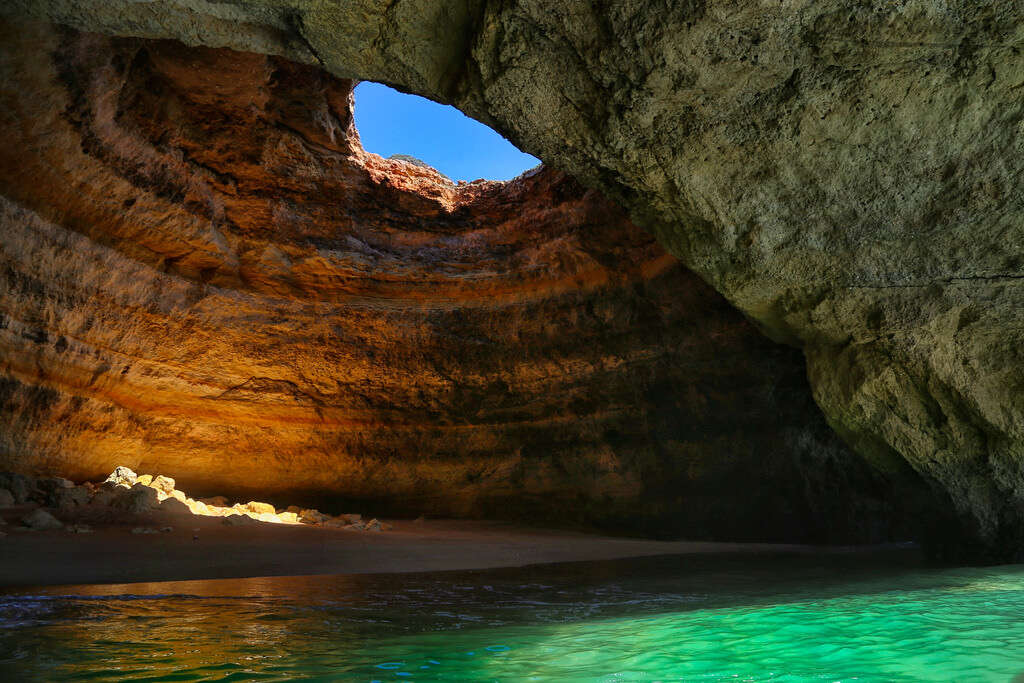 Benagil Beach Sea Cave
Algarve, Portugal
This gigantic dome fortunately doesn't house Pauly Shore, but there's even more to be excited about: its skylight illuminates the sandy floor of the cave, and the swimming waters are calm and warm. Plus, no Stephen Baldwin either!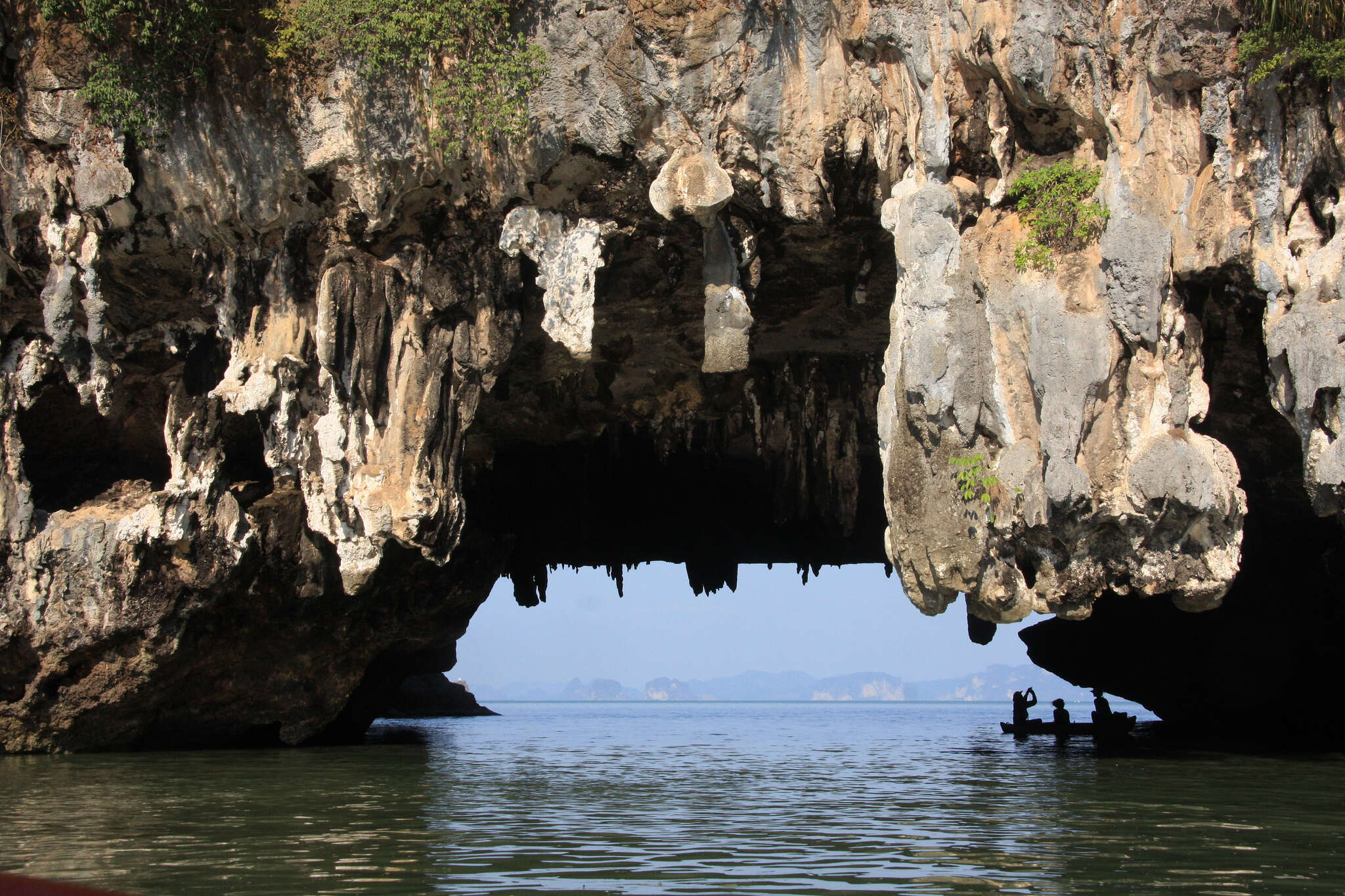 Phang Nga Bay Caves
Phuket, Thailand
Phang Nga Bay is a dramatic seascape dotted with towering monoliths and cliffs that are practically porous with sea caves. It's also where James Bond swam in The Man with the Golden Gun, which is where you probably recognize it from, unless you're an expert on karst topography.
Admiral's Arch
Kangaroo Island, Australia
Home to loud seal colonies, breathtaking sunsets, and a hell of a lot of stalactites, Admiral's Arch is a windswept cave on a small island off Australia's coast. And if you need one more reason to justify going there, the Remarkable Rocks are right nearby, and they are definitely remarkable.
Sea Lion Caves
Florence, OR
Probably one of the only caves on this list with its own website (and what a glorious website it is!), the Sea Lion Caves are only accessible through a gift shop elevator. The resulting view is well worth the kitschiness, however, when you witness hundreds of sea lions resting on wave-splashed rocks inside the cave. Be warned, though: the cave is stinky, because sea lions.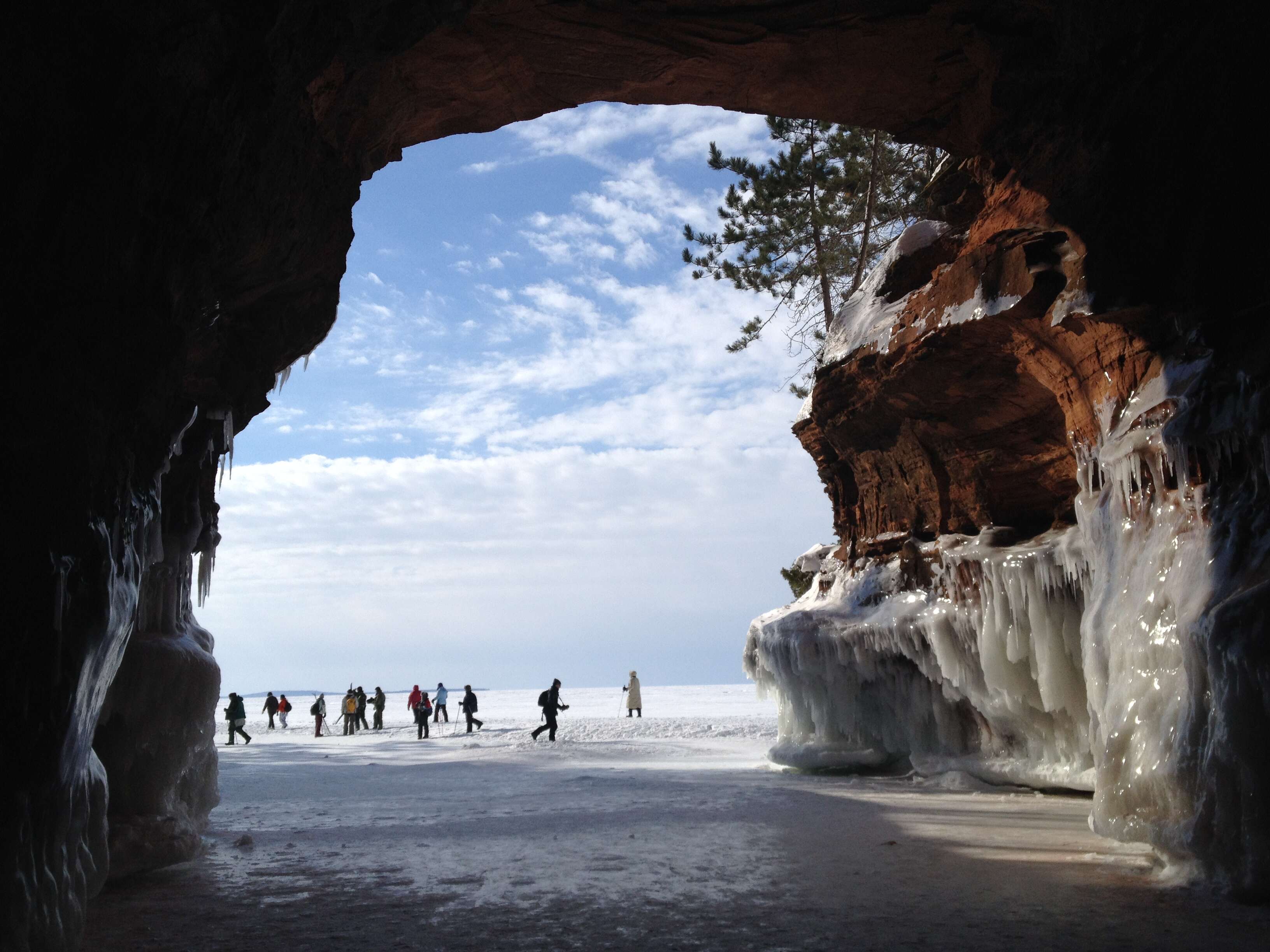 Apostle Islands National Lakeshore
Lake Superior, WI
These aren't technically sea caves, but they're so cool we had to include them anyway. The Apostle Islands in Lake Superior are accessible by kayak during the thawed months (in Wisconsin, there are a couple of those!), and by foot during the winter, when ice clings to the sides of the caves.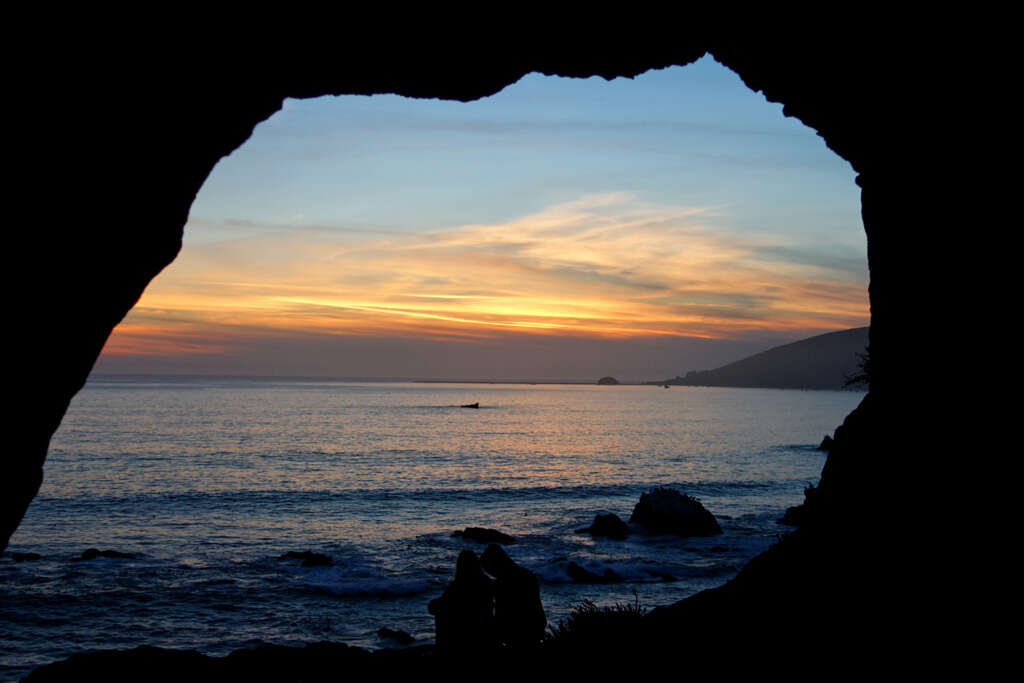 Avila Beach Sea Caves
San Luis Obispo, CA
There are numerous small caves dotting the craggy stretch of oceanfront between Avila Beach and Pismo Beach, and many of them are accessible via kayak tours. The most notable arch, at Pirate's Cove, is covered with unfortunate graffiti, but from there, you can see kelp forests and sea otters... and possibly some nudists.
Rosh HaNikra/Ras al-Nakhura Grottoes
Western Galilee, Israel
Located at Israel's northernmost border with Lebanon, these grottoes were formed in the chalk cliffs by geological activity and summarily lengthened and widened by ocean waves. Additionally, the nearby kibbutz, which services the caves and is also called Rosh HaNikra, was once home to Sacha Baron Cohen. Very nice!
Blue Grotto
Capri, Italy
Sporting a pinhole-sized entrance that's only wide enough to enter during lower tides, the Blue Grotto is one of the best reasons to visit Capri (aside from the island's famous Sun). Light, hitting the passageway at just the right angle, causes the waters inside the cave to glow turquoise.
Cathedral Cove
Coromandel, New Zealand
At low tide, this spectacular white-washed arch is accessible by foot from the adjacent beach, and from inside, you can gaze out at towering rock structures covered in greenery. It might just be a religious experience.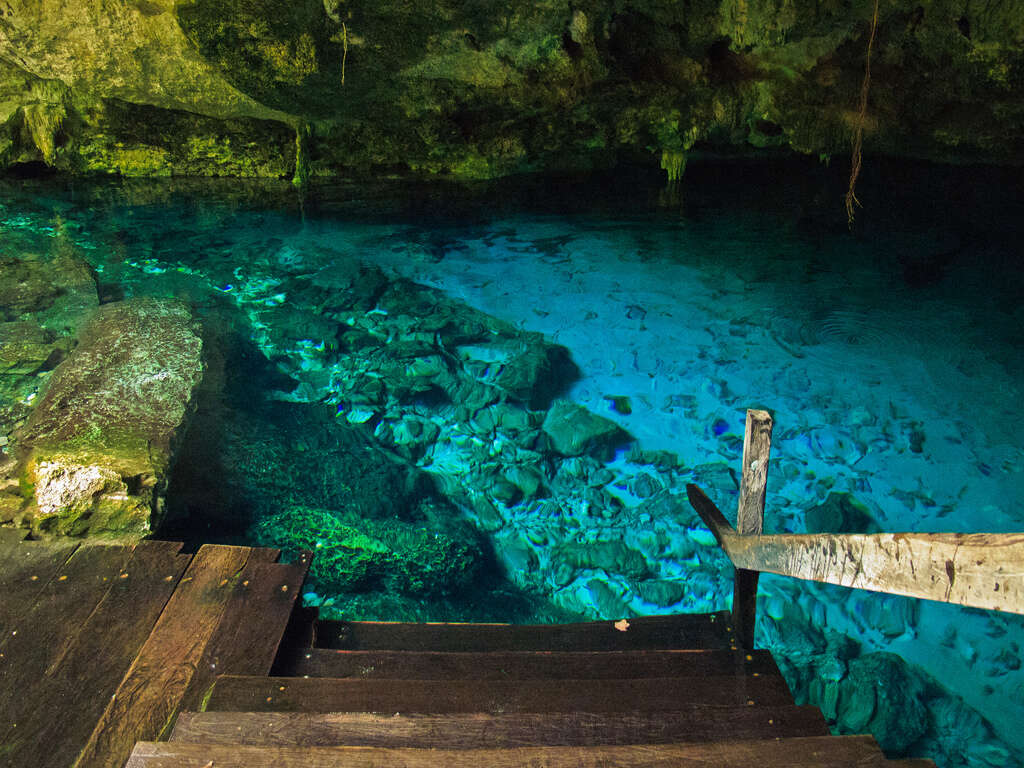 Cenote Dos Ojos
Tulum, Mexico
This cave-and-sinkhole network north of Tulum is one of the longest cave systems in the world (at 52mi and counting, as it's still being explored), and while you can only get the full experience as part of a geological survey scuba expedition, there are dozens of openings to the system where you can swim in crystal-clear waters with tons of little fish and even some regular-sized humans.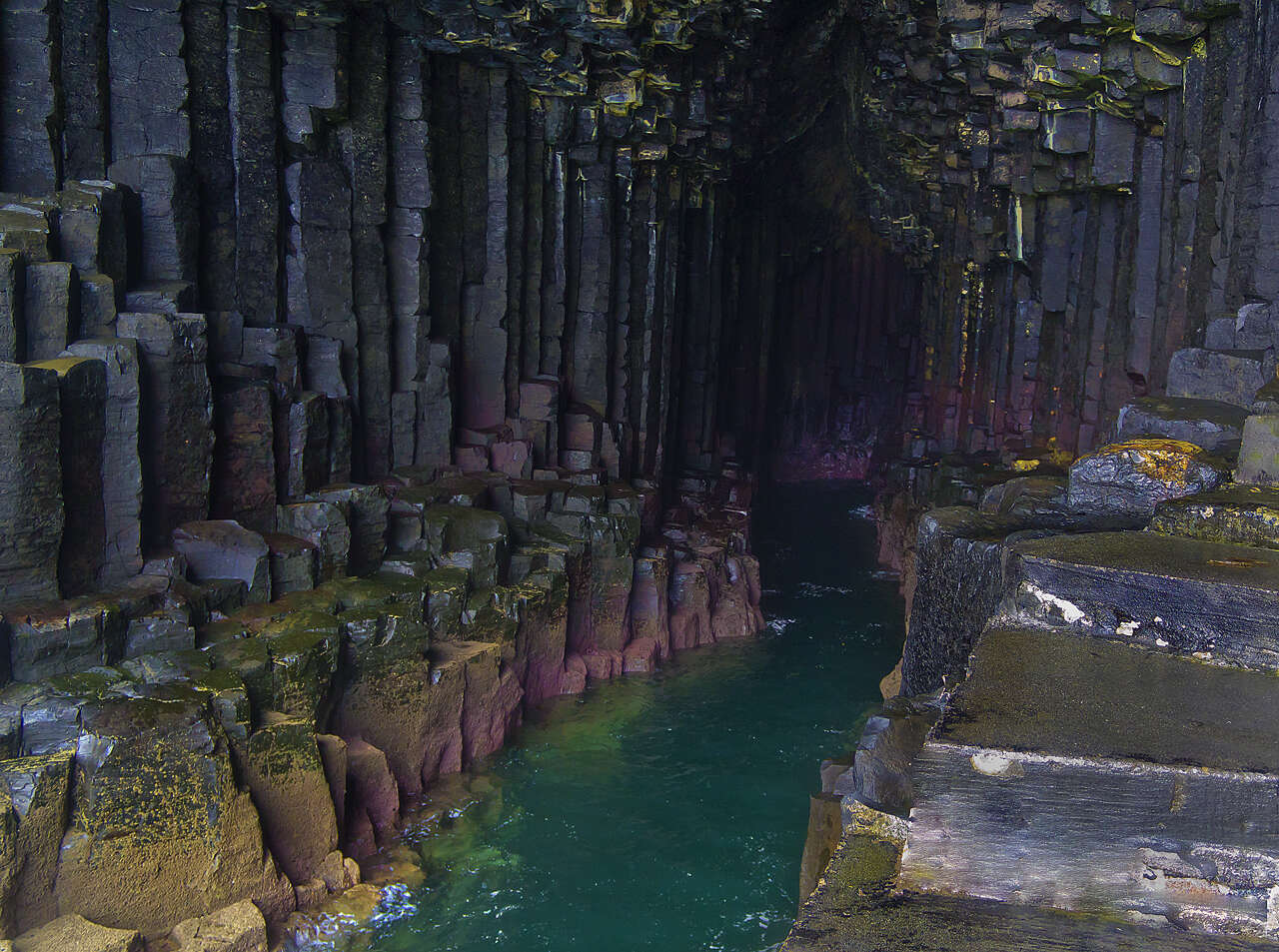 Fingal's Cave
Staffa, Scotland
Who's got hexagonal basalt columns? Fingal's Cave has got hexagonal basalt columns! But seriously, this is the only cave in the world made out of hexagonal basalt columns, if that's your thing.
Playa Escondida
Marieta Islands, Mexico
While this rock-enclosed swimming hole in "the Mexican Galapagos" was once a sea cave, the ceiling collapsed long ago, turning it into the sunbathing destination you see above. Judging by the number of people there, it's not so escondida anymore.
Animal Flower Cave
St. Lucy, Barbados
Animal Flower Cave takes its name from the sea anemones ("animal flowers") that can be found in the tidal pools that dot the cave floor, and not from your aunt's unsuccessful petting zoo/botanical dungeon. In case you're in the mood for more than just 20ft ceilings and crashing waves, there's also a restaurant perched on the coast above the cave.
Smoo Cave
Durness, Scotland
Smoo Cave was originally formed by the ocean, but freshwater erosion of its limestone took over and lengthened it to around 272ft. Speaking of freshwater erosion, there's some happening in real time even today, in the form of a waterfall that drops into the cave through a sinkhole. See? Erosion is awesome!
Blue Caves
Zakynthos Island, Greece
Only accessible by small boats, these sea caves near Cape Skinari are famous for the rich color (blue) of the waters that flow through them. You can get to them by hiring a boat or taking a guided tour from the surrounding towns.
Waiahuakua
Kauai, HI
This sea cave, located on the dramatic Na Pali Coast of Kauai, has two separate entrances, and its main feature is a waterfall that pours in through a hole in the vaulted ceiling. And when you're done boating through the cave, the rest of the Na Pali Coast ain't half bad, either.
Adam Lapetina is the partnerships editor at Thrillist, and thought Half-Blood Prince was the best Harry Potter book. Read his musings at @adamlapetina.