As foxy cities go, the big ones are easy to reach -- they build airports there, after all. You want to see the vaulting domes and spires of Istanbul's cathedrals? Punch in the airport code IST in Google Flights and you're on your way, champ. Want to gawk at Osaka Castle during cherry blossom season? Why, that's just an $800 nonstop from California to KIX. And then you can snap the same selfie as 50,000 other people. Congrats, sorta.
Much more rewarding for a discerning adventurer are those smaller nooks of ravishing beauty, often reachable only by car or boat or trail or ferry. On world maps these gorgeous villages and towns are marked only by the teeniest print, if they appear at all. They've managed to stay small despite their stunning beauty, and for that, they deserve a toast. None are secret, exactly, but their very size (held in check, often, by their remoteness) makes them all tricky to reach in their own ways. And yet we're confident you'll find 'em absolutely worth the pursuit.
Recommended Video
Join Us for This Year's Best Day of Your Life
Ko Phi Phi, Thailand
Population: 2,500
Ko Phi Phi island isn't making anyone's list of underrated anything anymore. But the throngs of tourists that pack this Thai village don't detract from its stunning beauty. Sure, the light tan sand, turquoise waters, and towering emerald-colored limestone cliffs don't feel like a secluded slice of paradise as much as they once did, but that makes them no less awe-inspiring. The crowds will flock to the speedboats or Bob's Booze Cruise, and meander to Monkey Beach where bold primates saunter up and ask for food. The beach there is the same tableau of blues and greens that's the trademark of Thai shoreline, and the friendly primates make it a light-hearted way to take in the scenery. -- Matt Meltzer
Český Krumlov, Czech Republic
Population: 14,146
A small vermilion-roofed town cradled in a carpet of green sits right along an S-shaped loop of the Vltava River in Southern Bohemia. It's but a speck on the map; yet for such a small town, Český Krumlov has managed to seal its place in history as one of the world's most idyllic. Admire its Renaissance, Gothic, and Baroque architectural styles, the best examples of which are found in its impressive castle. Take in its old-world charm, which comes in a package of tangled streets and alleys paved with cobblestone and buildings coated with peeling paints of pale yellows, greens, and pinks. -- Michelle Rae Uy
Chefchaouen, Morocco
Population: 42,786
Morocco's blue city isn't much of a secret anymore, but the same difficult, mountainous topography that kept it safe from invaders for 500 years now keeps it relatively safe from tour buses. Though the buildings that shine white under the Moroccan sun would create a stunning contrast to the green and brown Rif Mountains around it, it's the blue that makes this place so special. Legend has it the city was founded by Jewish and Muslim immigrants who painted the buildings blue to honor the color of the heavens. The azure streets feels like a meditative maze, at once mesmerizing and relaxing. Even when the weekend bazaars open on the steep, car-free streets, Chefchaouen feels calm, and calming. -- Matt Meltzer
Santa Maddalena, Italy
Population: 334
This little mountainous village in the Dolomites -- flanked by a jagged, snow-capped mountains and green rolling hills -- is the stuff of alpine dreams. South Tyrol, the region the town calls home, refers to the southern part of Austria and gives the historical context for why signs here read in German, Italian, and a local language called Ladin. The food you'll find in the handful of restaurants is a similar cultural mix. Italy's most scenic inland town is a snow-capped skier's paradise in the winter. Though it's not teeming with nightlife and doesn't have many hotels in town, stay a few days so you can make the most of the hikes that are only a short ride away. -- Matt Meltzer
St. Ives, Cornwall, United Kingdom
Population: 11,000
This ex-fishing village has blossomed into a bite-sized capital of culture, with an acclaimed arts festival each September and a Tate gallery all of its own. But they're just the headline acts. Four golden sand beaches line the headland, with a handy combination of Atlantic breakers on one side and sheltered turquoise waters on the other. The harbor-side "downalong" neighborhood is an enchanting labyrinth of higgledy-piggledy cottages, boutique craft stores, and artists' studios -- lots of artists' studios. St. Ives, you see, has something no architect can dream up, nor urban planner commission: a very special kind of light. It's what's been drawing creative types to the town for almost a century, from blockbuster names like Bernard Leach and Barbara Hepworth, to amateur enthusiasts wielding their first set of watercolors. -- Jonathan Melmoth
Ronda, Spain
Population: 34,000
Ronda's ninth-century Moorish founders must have known they were on to a good thing -- a fortress nigh unconquerable not only because it tops a sheer 300 feet rock face plunging into El Tajo gorge, but because the view of it is so good that prospective attackers would surely decide to stay put at the bottom. It later became a wealthy trading post as popular with bandits as it was with merchants, and a mecca for matadors who still occasionally ruffle their capes at the Plaza de Toros bullring. Arty types including Orson Welles, Alexandre Dumas, and Ernest Hemingway spent long summers as part-time residents of the old town, drawing on the dramatic setting (and probably the odd glass of local tempranillo) for inspiration. -- Jonathan Melmoth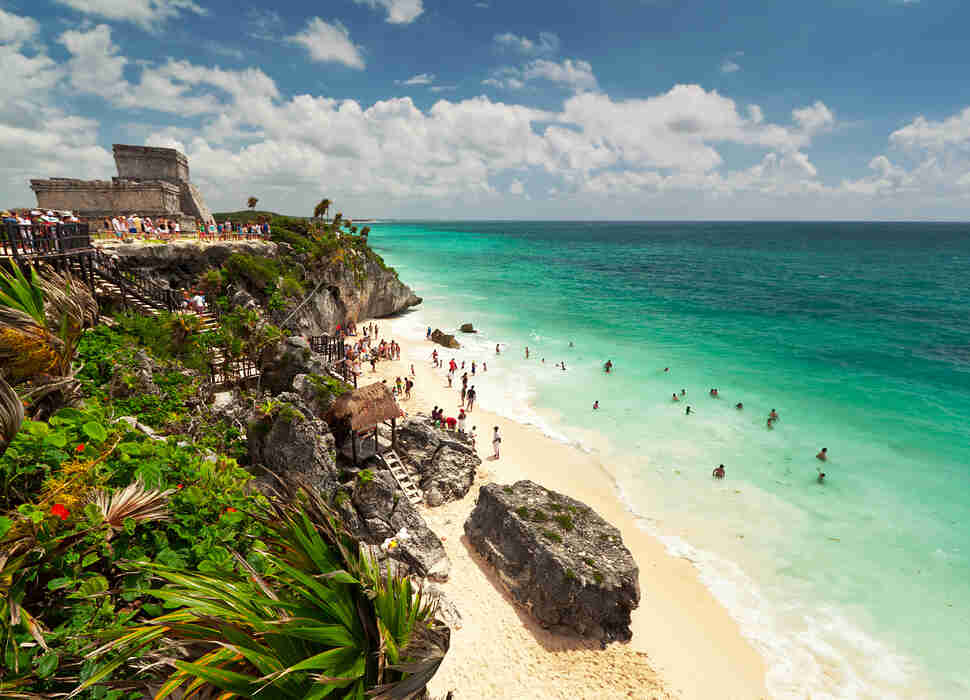 Tulum, Mexico
Population: 18,233
Though less than an hour away from the frenzies of Cancun, this small resort area in Quintana Roo flourishes like a different world entirely: unhurried, barefoot, isolated. You'll see hammocks on balconies, bicycles on the road, vernacular houses, and shops tapping into artisanal local brands. It's hard to talk about this tiny town without doing so in breathless tones. It's harder still deciding which part of it to rave about to your friends -- the warm Caribbean water and quiet stretch of fine sand, the eco-friendly boutique hotels that trace its coast, or those ridiculously delicious tacos and margaritas you feasted on in your cabana at lunch. Nowhere in Mexico is sexier for nomadic millennials. Even its sunrises seem perfectly curated for morning yoga on the beach. -- Michelle Rae Uy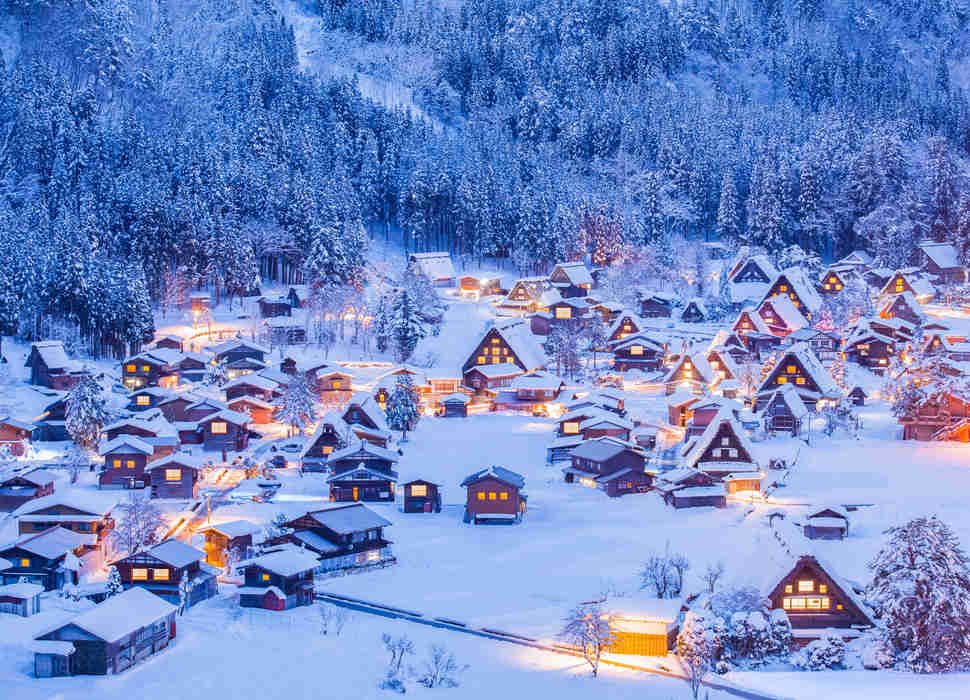 Shirakawago Village, Japan
Population: 1,734
During winter, this isolated mountain-top village looks like an alpine Christmas village set along a cold, clear river. Get closer and you'll see what at first glance looks like gingerbread houses are actually thatched-roof gassho-zukuri buildings. These structures -- whose pitched roofs are 3-foot piles of woven reeds set at angles to look like praying hands -- are why the village was deemed a UNESCO World Heritage site in 1995. In the winter, the piles of snow atop the buildings mix with the smell of the stoves that heat these paper-walled structures to create a winter fantasy land. In the summer, the village turns from white to deep green, and the colorful wildflowers that line the streets give the place the scent of a humid potpourri dish. The best views of the town are from the former Shiroyama Tenbodai castle site, a short hike up a hill on the edge of town. -- Matt Meltzer
Wanaka, New Zealand
Population: 6,471
Flying into Queenstown airport over the Southern Alps, make sure you snag the window seat. The airport that serves Queenstown and Wanaka is set dead in the center of this desert range, which in the winter are more spectacular than their northern namesakes. Overshadowed by adventure-sporty Queenstown, tiny Wanaka is the real gem of this region. The quiet streets of Downtown are set next to a majestic mountain lake, where families picnic and tourists swim in the shadow of the grand peaks that shine almost pink against the blue sky. For the grandest view of the city, climb up the world's tallest waterfall via ferrata at Wildwire Wanaka's Lord of the Rungs. Here you'll be traversing metal rungs nearly 1,300 feet up the side of a cliff with a cascading waterfall just in front of you. -- Matt Meltzer
Alberobello, Italy
Population: 11,000
One cone-hatted, gleaming limestone trullo house is remarkable enough; squeeze 1,500 of these drystone marvels into a single patch of sun-kissed Puglia, and you have Alberobello, a town with its own unique charm, as well as a World Heritage gong from the guys at UNESCO. Once you've seen one trullo, you've seen 'em all, right? Nope. They're painted with individual symbols for good luck -- an evil eye wards off dark spirits, a squiggly arrow is a tribute to the Roman god Saturn, and so on. Inside each trullo is a different delight: artisan craft shops, perhaps, or intimate restaurants serving Puglian barbecue and homespun orecchiette pasta. -- Jonathan Melmoth
Paraty, Brazil
Population: 35,000
If the brains behind Instagram designed a town, it would probably look a lot like Paraty, where fragrant bougainvillea spills photogenically from red-tiled roofs and the snap-ready streets are lined with some seriously hardcore door porn. But that would be weird -- so weird -- and thankfully, Paraty is not. It's a snoozy bayside town halfway between Rio and Sao Paulo on Brazil's Atlantic coast. Here, life moves at the pace of a horse-and-cart tottering across the cobbles (no cars allowed in the historic Old Town), and the gleaming colonial architecture is framed by palm trees swaying in the breeze. The boats bobbing in the harbor come in every shade of pretty, and they're not just there to look good. Pick your favorite and set sail for a desert island beach nearby. -- Jonathan Melmoth
Stepantsminda, Republic of Georgia
Population: 2,000
Architecture and natural beauty rarely make out this passionately. All eyes in this valley village face the hilltop 14th-century Gergeti Trinity Church and its neighboring belltower, both of which enjoy glacier-capped 16,560-foot Mount Kazbek as their backdrop. Natural beauty aside, it's the perfect base camp for exploring Kazbegi National Park's hot springs, waterfalls, and acidic or carbonated lakes. You're mere miles from the Russian border, which is not a merry conversation topic among these newly liberated, ultra-friendly Orthodox Christians. Better instead to debate white vs. red in this winery-mad country with more than 500 grape varietals and only 3.5 million souls to partake. -- Bruce Northam, American Detour
Sintra, Portugal
Population: 30,000
The Moors came first, then the Romans -- even the Brits stayed for a while. And you can see why. The beautifully regal hillside retreat once provided sanctuary to the Portuguese royalty, and is aplomb with Romantic-era architecture, defined by its century-old, Technicolor facades, separated by tiny cobbled alleyways, and its array of water fountains disguised as ancient gods. The Atlantic fog rolls up and own this rising plateau on the cusp of the Sintra mountain range, where this fairy-tale Portuguese getaway comes with a total of three stately palaces, acres of exotic gardens, castles, and a fine assortment of wine cellars. That Roman influence doth persist. -- Daniel Cole
Hallstatt, Austria
Population: 860
Getting to Hallstatt isn't the easiest; the drive is dotted with distractingly quaint Austrian spa towns to tempt you off course (Bad Ischl, for one), and the tiny turn-off is comically missable. Reward yourself upon arrival, finally, with a pint of Stiegl -- which you'll hardly touch, already too dizzied by the spectacular scenery rising on all sides. Hallstatt is an impossibly narrow, centuries-old Alpine town thought to be the oldest inhabited village in Europe. Its pastel baroque buildings and timber homes are wedged so steeply along the foot of the Dachstein Mountains they look keen to topple over each other. You'll envy the boats their 360-degree view of the Austrian Alps as they lazily chug across the town's watery reflection. -- Keller Powell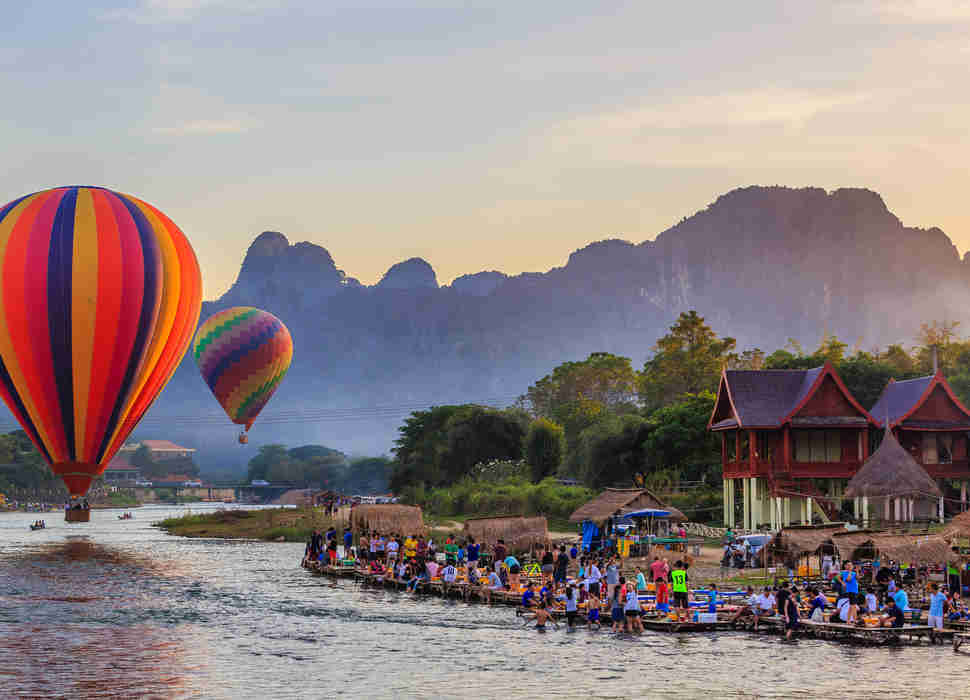 Vang Vieng, Laos
Population: 25,000
This legendary backpacker-hedonism town on the Nam Song River is encircled by magical limestone karst peaks that jut skyward from an otherwise flat green-paddy nirvana. This idyllic hangout came to be as a result of a Vietnam War-era US air base and later the massive influx of party-seekers pausing along the Southeast Asia nomad circuit. Unfortunately, the spring break-style raving got out of hand. Way. In 2012, the Laotian government pretty much pulled the plug on the insanity and limited such excesses as riverside alcohol sales to tubers. The merriment does endure, just without scores of travelers dying from overdoses or by performing stupid human tricks in the river. And retreat still ranks high as a traveler's storytelling mecca, easily accomplished when funky, pillow-filled restaurants serve $1 quarts of beer. -- Bruce Northam, AmericanDetour.com
Wernigerode, Germany
Population: 35,000
Among the long list of idyllic German villages, there had to be a champion, and Wernigerode, in the foothills of the Harz Mountains, is it. The former East German town is quintessentially storybook, once home to the Brothers Grimm who were inspired by the region to scare the hell out of little children with their gruesome bedtime stories. It's connected throughout with its industrial-era steam railway, and an immense, baroque-Prussian castle looms over its medieval streets. Find the nearest Brauhaus to sample the local beer, Hasseröder, and make some tales of your own. -- Daniel Cole
Riomaggiore in Cinque Terre, Italy
Population: 1,500
Each of northwest Italy's famed Cinque Terre (Five Towns) is individually stunning. But why not see them all? A rugged but very-worth-it trail hike takes between seven to 10 hours and sees a ton of traffic in the summer months. Your final stop in the southwest will be postcard-perfect Riomaggiore, where you can post up and watch the shadows shift against the sapphire-blue sea and the red, yellow, and pink buildings. Feast on a much-deserved spaghetti alle vongole as clusters of children play "jump if you dare" from atop the seaside cliffs. -- Shylie Rimmer
Suzdal, Russia
Population: 10,500
The smallest of the towns in the "Golden Ring" around Moscow shines by far the brightest. Never has an onion looked more appealing than the star-peppered one atop the 13th-century Nativity Cathedral, just one of Suzdal's spellbinding sights. Ogle at ancient frescoes in the Monastery of Saint Euthymius, or stroll across a dandelion-dotted meadow to the ornately carved, all-wood Transfiguration Church (be very careful with those candles). It's a hoof-clopping, breeze-rustling kind of town, and the only hum you'll hear comes from the local bees -- by the way, don't leave without trying the sweet honey mead. How, you might wonder, has Suzdal preserved this bucolic bliss? Thank the blundering local council: They lost a bid to route the Trans-Siberian railway through the town in the 1840s, and Suzdal escaped industrialization, modernization, and most of the 20th century's nasty bits. -- Jonathan Melmoth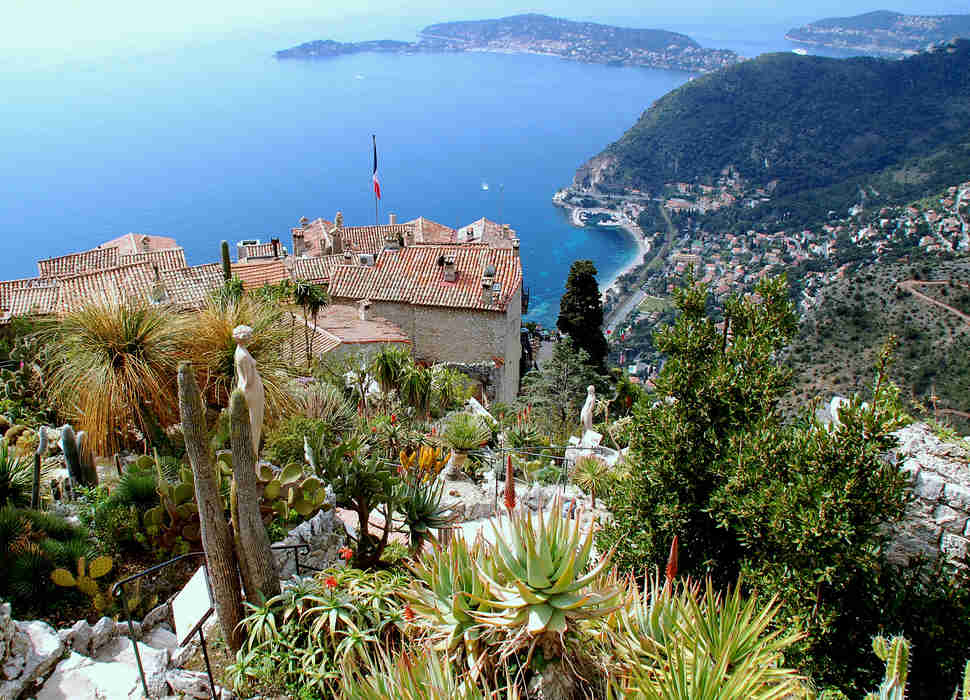 Eze, France
Population: 3,000
On the coast between Nice and Monaco, you'll find this endearing Medieval village carved into a 1,400-foot-high mountain. The winding cobblestone streets are filled with historical statues from the 1700s and quaint sandstone boutiques festooned with radiant flowers. A trip to Eze isn't complete without a visit to the botanical garden (Jardin Exotique d'Eze) overlooking the tiny town. Filled with cacti and surrounded by dramatic 360-degree views of the enchanting Cote d'Azur, the garden brings to life that captivating feel that is unique to the French Riviera. Locals will tell you to grab a sunset drink at Chateau Eza for the best view of the Mediterranean, and who better to trust on matters of beauty? -- Shylie Rimmer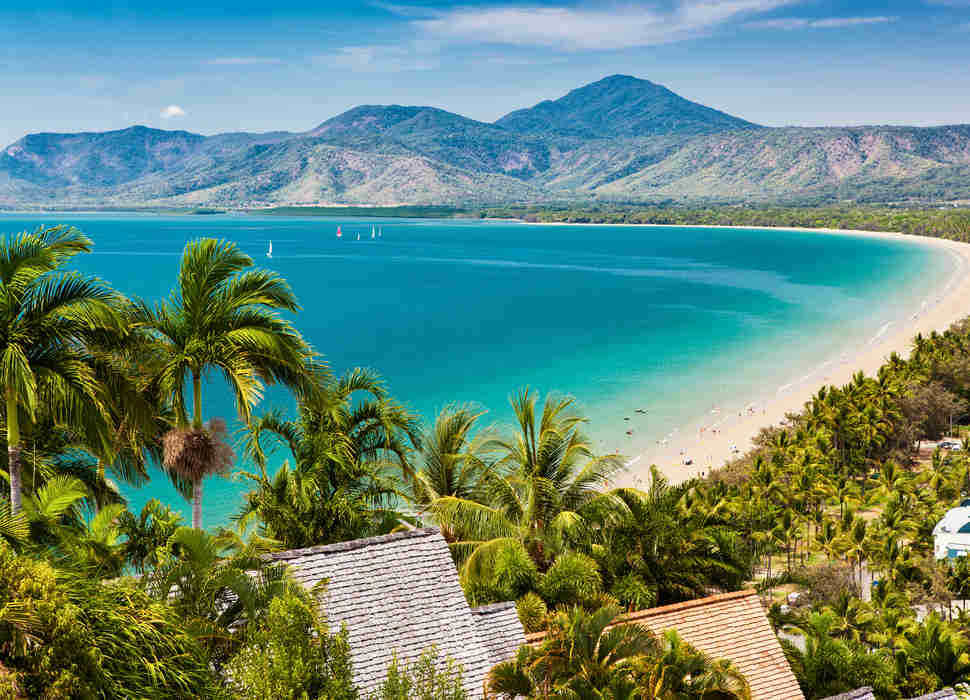 Port Douglas, Australia
Population: 3,200
Humid, breezy Port Douglas could easily double as the Caribbean, where mountains shine five shades of green and cascade into dreamy blue waters. This town might be on the the mainland but it still operates on island time, set to a chorus of English you're not completely familiar with. Intermingling with wealthy vacationers you'll find backpackers and dive bums shouldered up at the Ironbar Saloon, preparing to hike the Daintree Rainforest or dive the Great Barrier Reef. And once you're ready to move along, the hour-long drive to Cairns along the Captain Cook Highway is a stunning, tropical version of the Pacific Coast Highway. -- Matt Meltzer
Sign up here for our daily Thrillist email and subscribe here for our YouTube channel to get your fix of the best in food/drink/fun.